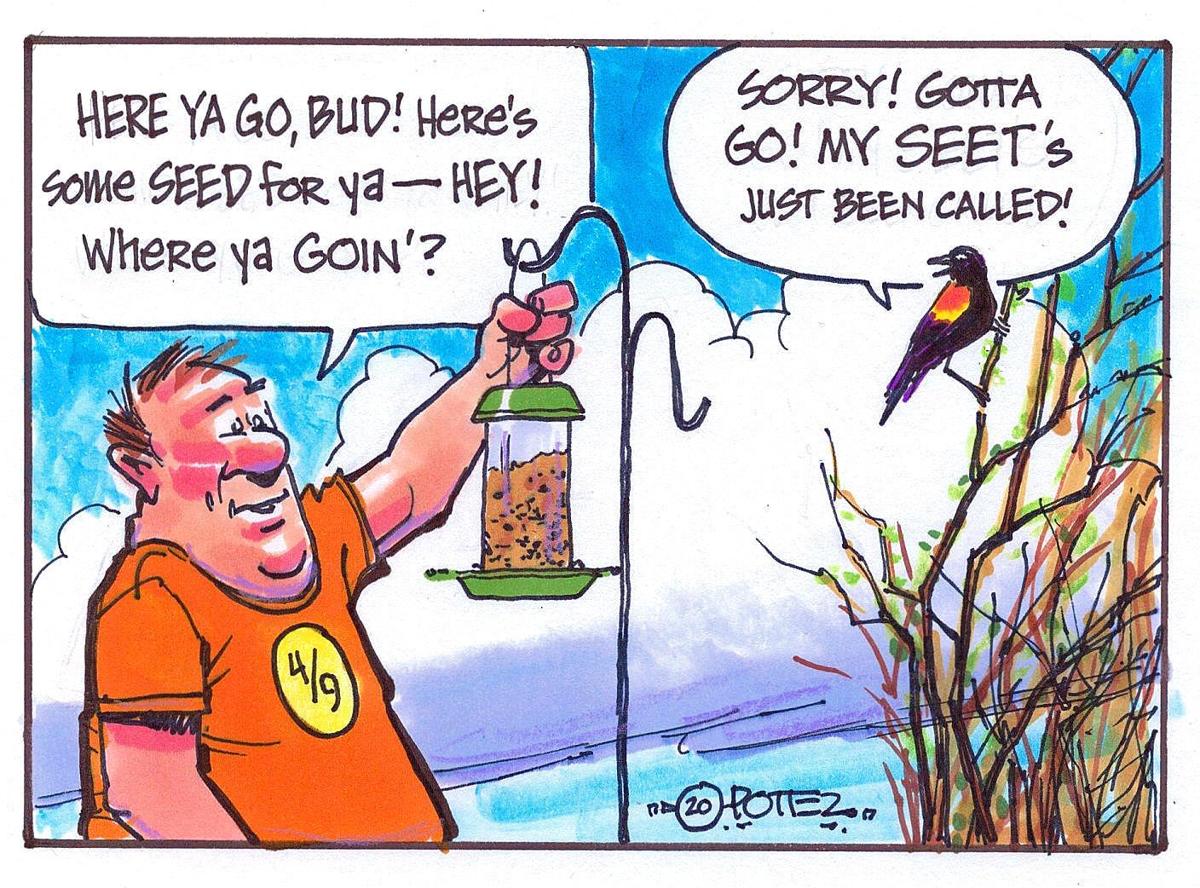 Red-winged blackbird males are known as the "knights of the prairie." That's because they have several mates with nests that they defend against predators.
One of the invaders they are protecting their nests from are brown-headed cowbirds. Cowbirds lay their eggs in other birds' nests to be hatched and raised. To make sure their eggs hatch, the cowbirds will even throw out the eggs of the other bird.
Yellow warblers are wise to the cowbirds' tricks. When they see a cowbird the yellow warbler makes a noise, a "seet" call, to warn its neighbors. When they hear that call, other warblers rush back to their nest to protect their eggs.
Other birds — including red-winged blackbirds — understand the golden warblers' warning call. So they also return to their nests to protect the eggs. 
Researchers at the University of Illinois at Urbana-Champaign found this out by conducting a study, playing the warbler's call to see what happened.
The warbler-blackbird connection isn't unique. Tropical birds known as hornbills respond to the Diana monkey's warning calls when hawks are seen.
"Chickadees have very general alarm calls that we now know signal the size of different predators," said graduate student Shelby Lawson, who led the study. "A lot of birds will listen to these calls and respond based on the danger posed to them. There's also a study of nuthatches listening to chickadee calls."
All these studies look at alarm calls directed at predators that can kill adult animals, she said.
"Yellow warblers are the only bird we know about that has developed a specific call for a brood parasite," she said. "They only do this with cowbirds. They don't seet at predators or anything else."
Be the first to know
Get local news delivered to your inbox!