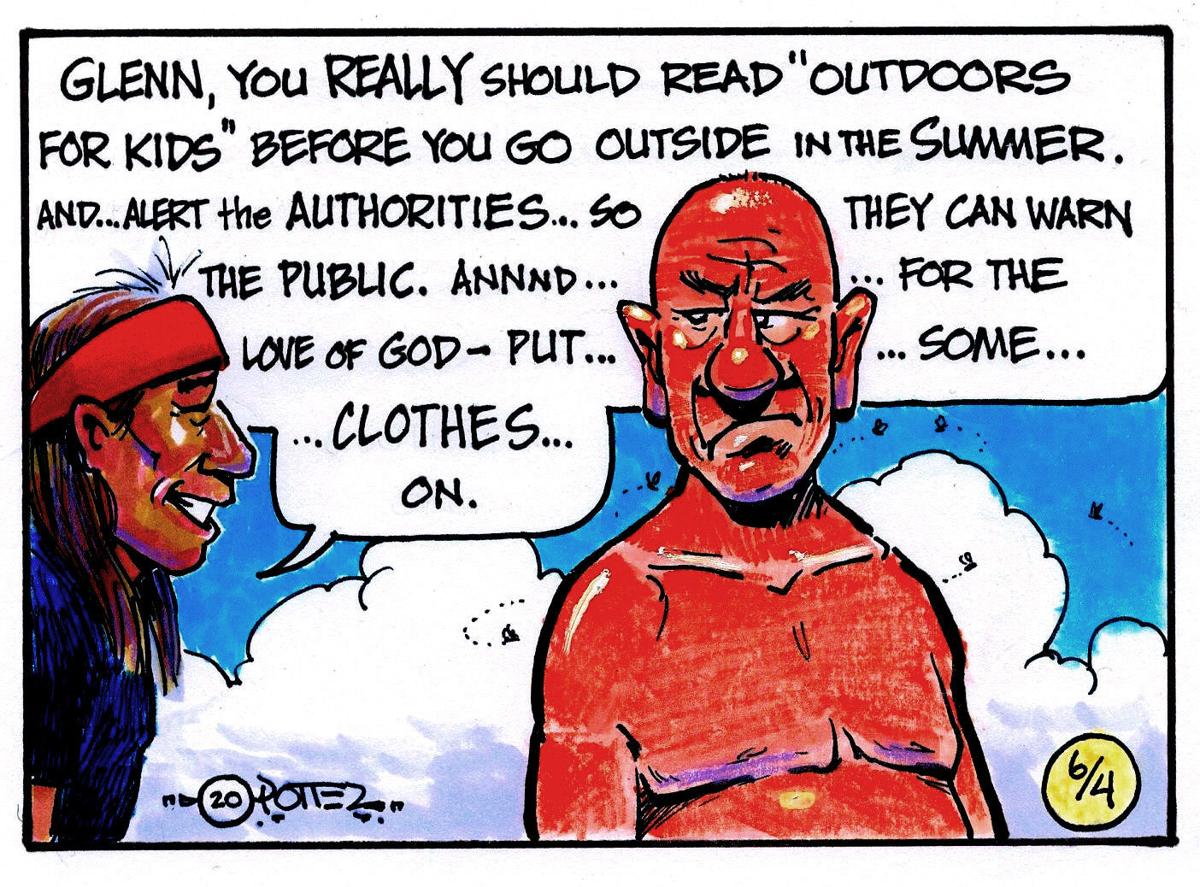 Summer is just around the corner. On calendars the first official day is June 20.
Mid-June is the beginning of summer because that's when we see the longest day of the year in our northern area of the United States. As I write this, the sunset is coming at 9 at night with sunrise at about 5:30 in the morning — almost 16 hours of daylight. 
Although summer is a great time to have fun, it's also important to be safe when you are outdoors. Here are some things to remember.
Wear a hat and sunscreen to avoid getting a sunburn. Sunburns can be very painful and can cause long-term damage to your skin. Avoid getting burned if you can.
Drinking plenty of water, not soda or juices, is important to keep your body healthy and cool when it is warm outside.
When playing near or in lakes, creeks, rivers and sometimes even swimming pools, wear a life jacket. Take swimming lessons so you can learn to move, float and be safe when you are in the water.
Just like us, bugs come out in the summer. Cover up to keep mosquitoes and biting flies away, or use a safe repellent to keep from being bitten. Ticks are also out right now. Check for ticks on your body after you've been outdoors. Wearing light-colored clothing will help you spot them before they get on your skin. Some people even tuck their pant bottoms into their socks to try and keep ticks out.
If you ride a bike or skateboard, don't forget your helmet and make sure to ride on sidewalks and bike paths away from cars and trucks.
It's a wonderful season to be outside playing with your friends and family. Being careful and making smart choices is a good way to keep having fun the whole time.
Be the first to know
Get local news delivered to your inbox!