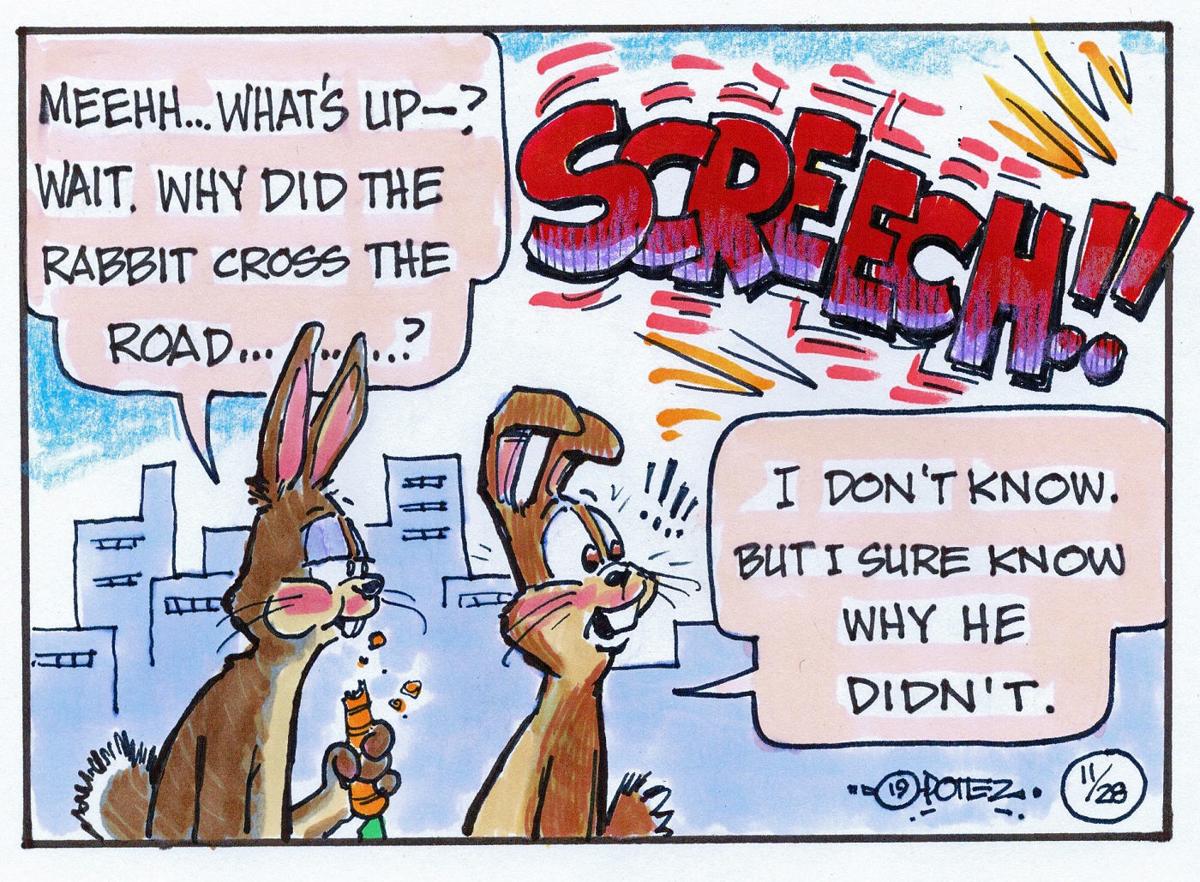 There are places around Billings where the rabbits are clearly not native cottontails. People have taken pet rabbits they bought for Easter when they were cute and little and set them free when they were not as cute and big. Some domestic rabbits can weigh up to 20 pounds.
We have several domestic rabbits hopping around outside our office at the Billings Gazette. People even make a special trip just to feed them, which doesn't make our maintenance guys happy. The rabbits dig holes, and not all of the food dropped off by people gets eaten, so it becomes litter.
Setting domestic animals like rabbits free is not a good idea. They have fur colors ranging from brown to black and white that makes them easy prey for owls and hawks. Wild cottontails are better camouflaged with their grayish-brown fur. Domestic rabbits also may not be very smart, and can be run over by cars when crossing streets.
Domestic rabbits have no experience finding food on their own. So they may starve if turned loose. If they dine on flowers or plants in people's yards or parks, they become a nuisance.
Wild and domestic rabbits won't inter-breed. They are two different species. But rabbits are known to breed quite often, domestic or wild. They can have a litter of babies every 30 days. Domestic rabbits, if taken care of, can live for up to eight years whereas wild cottontails typically only last six months.
If you have a domestic rabbit that was set free in your neighborhood, you can try and live trap it and take it to animal services or your local animal shelter.
Some people raise rabbits for their fur or to eat. Rabbit is a popular menu item in some countries. Small game hunters will also pursue wild rabbits. They can carry disease, though, so safely handling a dead rabbit by wearing latex gloves is important.
Be the first to know
Get local news delivered to your inbox!