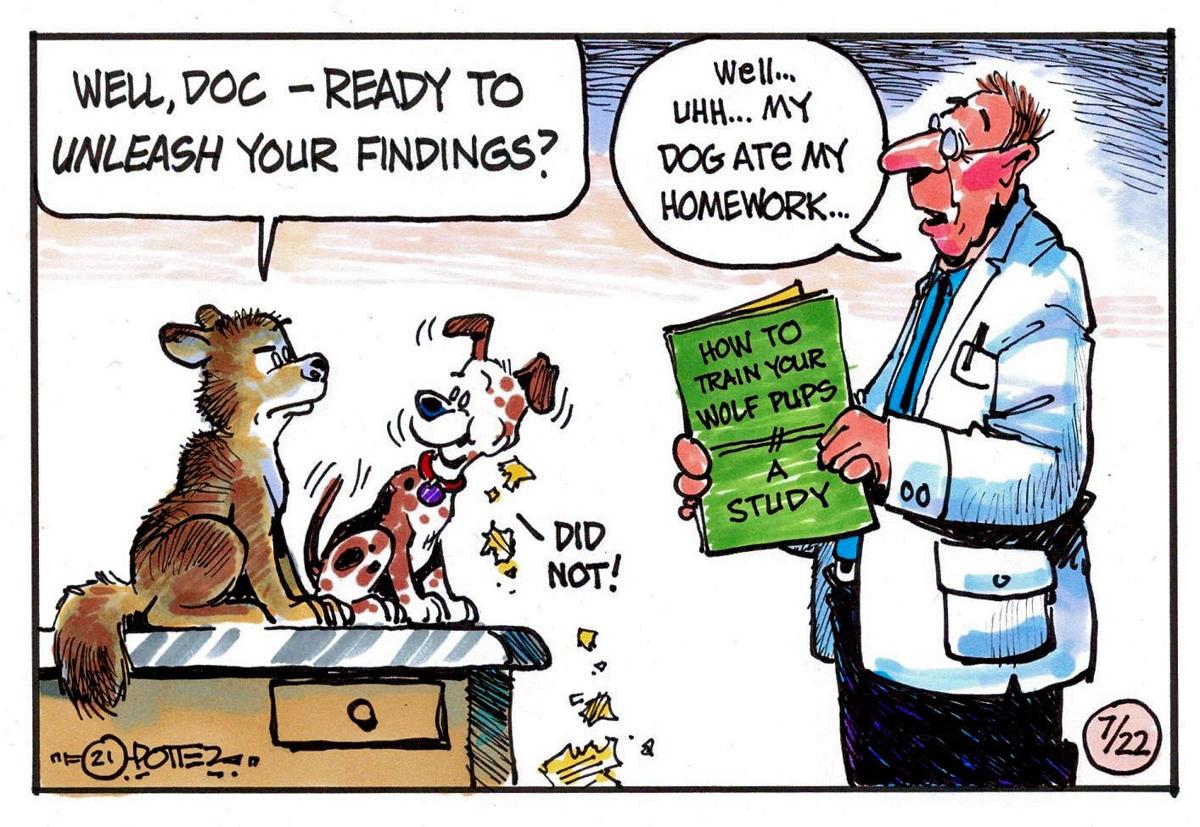 No matter how much time you spend with a wolf pup, even if you raise it from birth, it won't interact with you the same way as a dog.
Scientists recently published a study in which they took 44 dogs and 37 wolf puppies between 5 and 18 weeks old. The wolf pups were then raised with all kinds of human contact, even sleeping in the same beds and being fed by hand.
Meanwhile, the dog puppies lived with their mother and other puppies and had less contact with humans.
Then the two different canines were tested. One of the tests used a bowl to hide a treat. A clue was given into which bowl held the treat. In some tests, the scientists simply looked at the bowl with the treat, or pointed at it. In others they placed a wooden block next to the bowl with the treat.
Even with no training, the dog puppies as young as 8 weeks understood where to go and were twice as likely as wolf puppies who had spent more time around humans to guess correctly.
Other tests showed the dog puppies were more likely than the wolf pups to approach a stranger.
"With the dog puppies we worked with, if you walk into their enclosure they gather around and want to climb on you and lick your face, whereas most of the wolf puppies run to the corner and hide," said Hannah Salomons, a doctoral student at Duke University involved in the research.
The scientists concluded the experiments were strong evidence of how dogs have changed over somewhere between 12,000 to 40,000 years of interacting with humans, even though they share a common wolf ancestor.
Over many generations, dogs became very good at understanding people which is why some are so good as service animals, helping people with tasks.