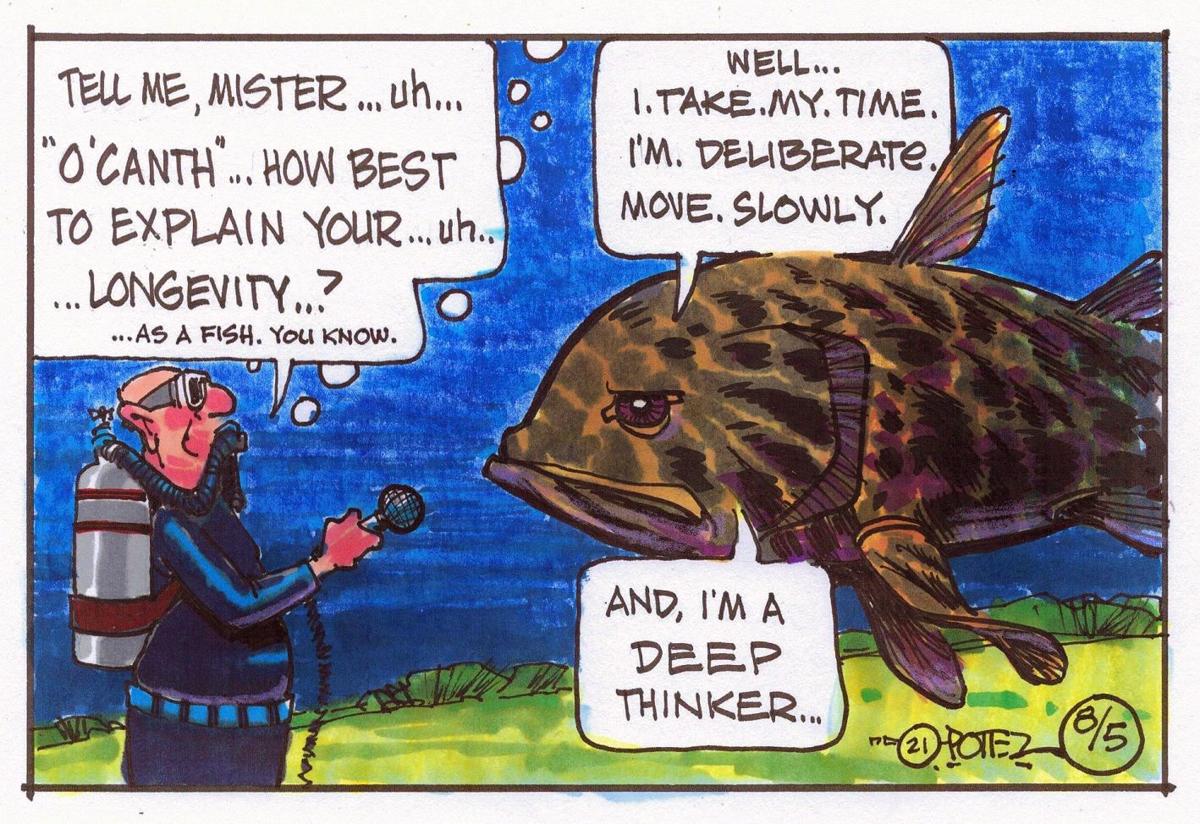 Getting older usually takes years, but scientists recently declared a large fish species may actually be much older than originally thought.
The coelacanth (pronounced seel-a-canth) is a large ocean fish that lives in waters 300 to 800 feet deep off the African coast. They were believed to be extinct until 1938 when one was found alive.
Scientists originally estimated the fish's age by looking at growth rings on their scales, but they only had 12 fish to use. From that, they determined the fish live only 20 years. That would have made them a very fast-growing fish, since they can get up to 6.5 feet long.
A new study by scientists, which looked more closely at about 27 fish samples, came up with an age about five times older. That would make what was a 20-year-old fish 100 years old. Quite a difference.
Coelacanths are unusual in another way. The mothers carry the baby fish until they are fully grown before giving birth. These baby fish may be up to 14 inches long and five years old by the time they start swimming around on their own. Can you imagine your mom being pregnant for five years instead of nine months?
"Coelacanth appears to have one of, if not the slowest life histories among marine fish, close to those of deep-sea sharks and roughies," said Kélig Mahé, one of the scientists involved in the study.
These changes to the fishes age and how long it takes to reproduce is important because coelacanths are listed as an endangered species. Few of them are left. So if they are slow to reproduce and may not even give birth until they are 55 years old, the chances of them being wiped out are much higher.
Coelacanths feed off other fish, but mostly eat squid and octopus. Although they are slow moving and slow growing, they can swim fast when they want to catch their dinner or avoid harm.