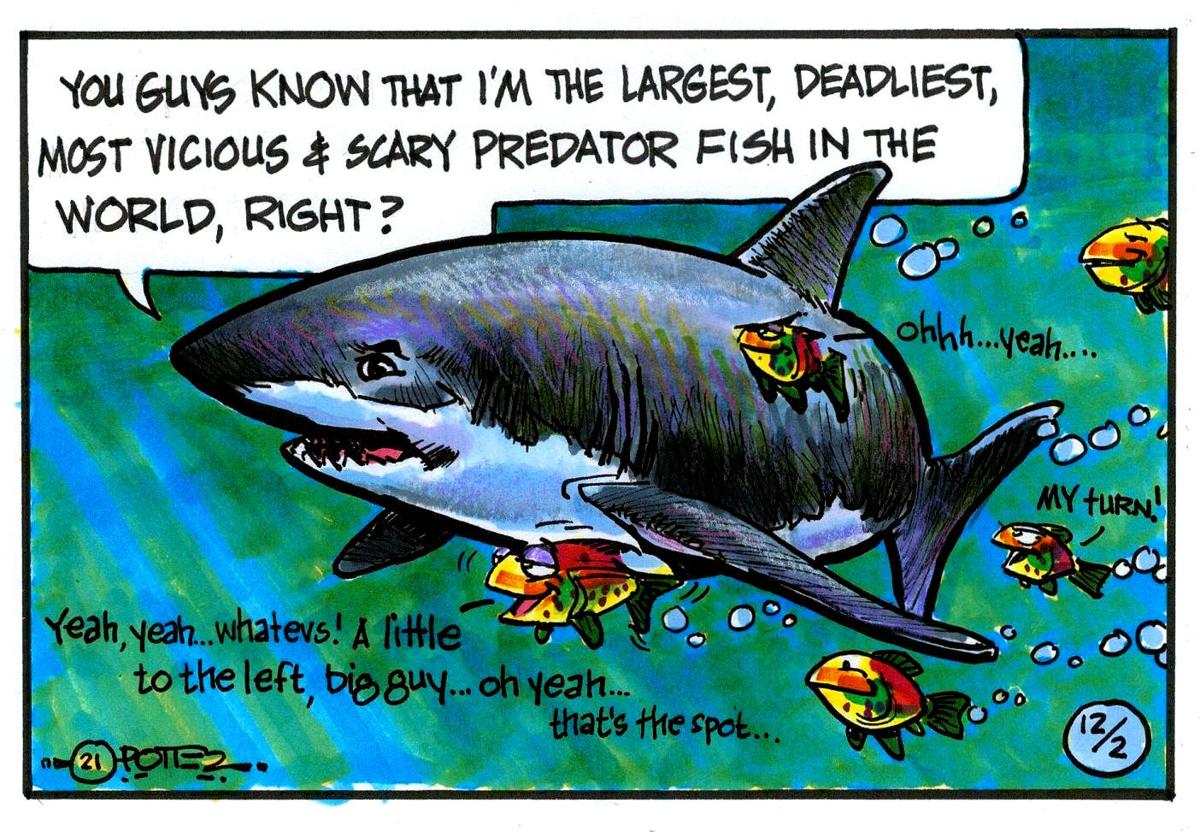 Most people try to stay as far away from sharks as possible while swimming, even though deadly shark attacks are rare, about one in 3.75 million.
You would think fish would also be afraid of sharks, since they are on the shark's menu. Apparently, that's not always the case. Scientists have gathered information from 13 different locations around the world showing fish swimming up to sharks and rubbing against them. Scientists call this rubbing a chafing event.
This seems about as unusual as a chicken running up to a fox for a little cuddle. The researchers said they could not find any similar behavior among land animals.
"While we don't exactly know why it's happening, we have a few theories," said Neil Hammerschlag, a University of Miami researcher. "Shark skin is covered in small tooth-like scales called dermal denticles, which provide a rough sandpaper surface for the chafing fish. We suspect that chafing against shark skin might play a vital role in the removal of parasites or other skin irritants, thus improving fish health and fitness."
Parasites are things that live on another animal or plant. An irritant is something that annoys the fish, like a rash that makes them itchy.
The researchers found these chafing events could last from as little as eight seconds to as long as five minutes. The study also showed that as few as one fish or as many as 100 might use a shark as a back scratcher.
Fish were seen rubbing up against eight different shark species, including great white sharks – the largest predator fish in the world. Predators are animals that eat other animals. The scientists even found sharks rubbing up against other sharks.