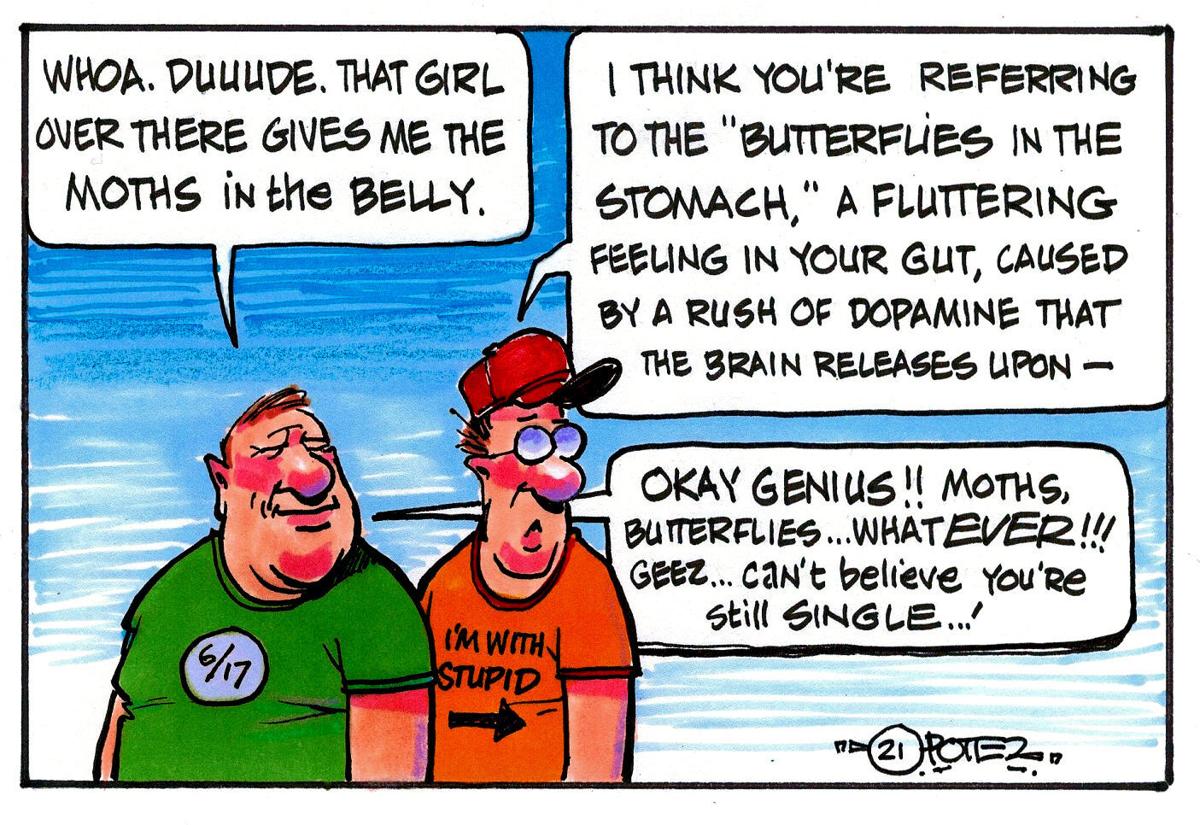 While watering my yard recently, I saw a large moth hovering over a flowering bush.
It seems strange to think of moths as seekers of nectar, like honey bees, but some do. One is so big, and its wings hum so loud, that it is sometimes mistaken for a hummingbird. It was even named for the small bird, the hummingbird moth.
You may see one of these in parts of northern Montana, as well as near Yellowstone National Park and the Black Hills of South Dakota.
Instead of a beak, the moths unfurl a long tongue to reach into flowers and suck out the nectar. Some hawk moths have tongues 14 inches long. Nectar is a watery sugar that some flowering plants make. Bees collect nectar to make honey.
The sight of the moth got me to thinking: What is the difference between moths and butterflies? The Library of Congress has a great page on its website providing several answers to this question. For one, a butterfly's antenna — the long thing poking out of their head — is club shaped with a bulb on the end. Moths' antennae are feathery or rough-edged like a saw blade.
Butterflies are often larger and have more colorful wings. They also are more active during the day, whereas most moths tend to fly at night.
There are a lot more species of moths than butterflies, with 11,000 known to live in the United States. Around the world, about 160,000 species of moths have been identified. In comparison, there are about 17,500 recognized species of butterflies.
If you try to catch a moth or butterfly a fine powder may stick to your hands. These are the insect's scales. When viewed under a microscope, the scales look like tiny feathers or fur.