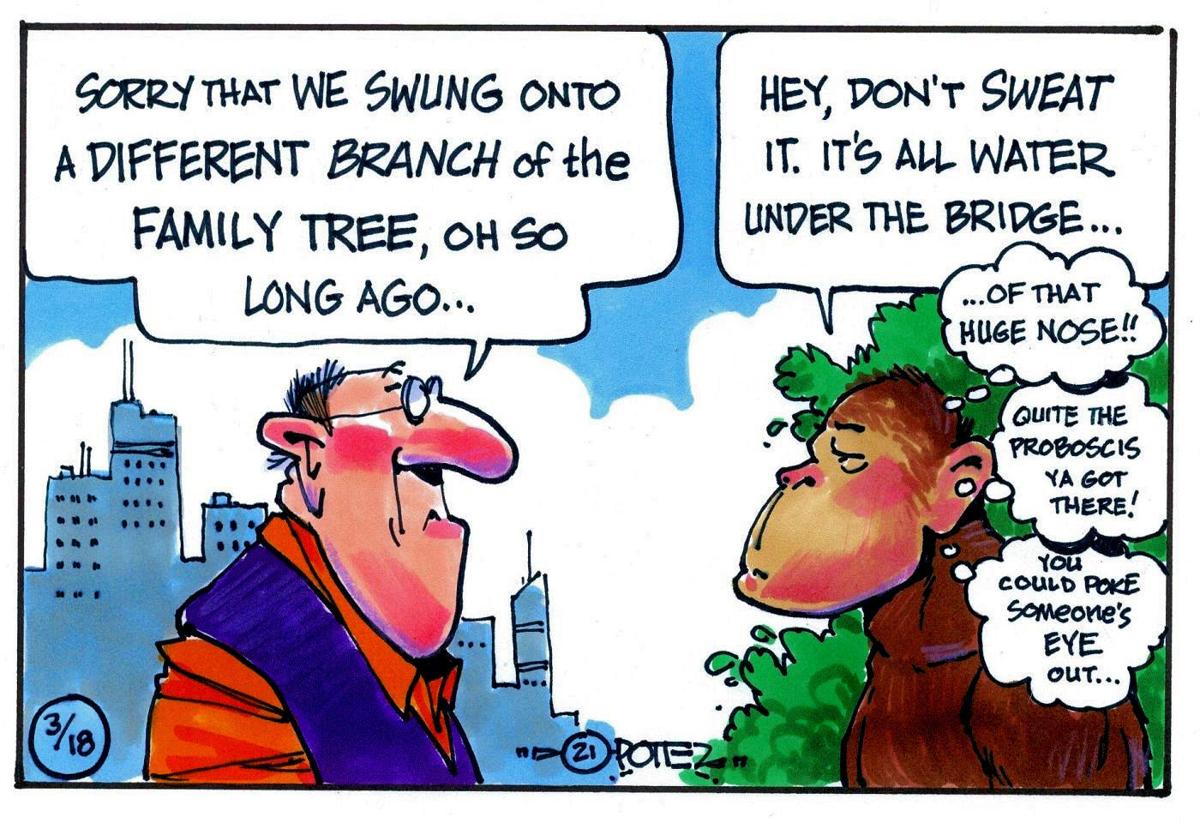 Humans are related to great apes like chimpanzees and gorillas, but we are different in many ways.
We walk on two legs, have large brains and our bodies are very good at saving water.
Water is important to keep us alive. We could survive only a couple of days without water. Yet we are constantly losing it by going to the bathroom, sweating and even breathing.
So we have to drink to make sure our body can survive. Water coming in has to equal water going out for us to stay alive.
Compared to other great apes, however, humans use about 30% to 50% less water every day, according to a Duke University study. This surprised the scientists since humans are very good at sweating — up to a half gallon during an hour-long workout.
Our water-saving bodies may have helped us survive thousands of years ago as our ancestors traveled across large, dry lands — called savannas — in ancient Africa.
One way we may be better at saving water is thanks to our noses. Apes have flat noses. Starting about 1.6 million years ago, humans began growing noses that stick out. A bigger nose keeps more moisture in the body with each breath.
So if anyone gives you a hard time about having a big nose, tell them you are saving water. That ought to confuse them.