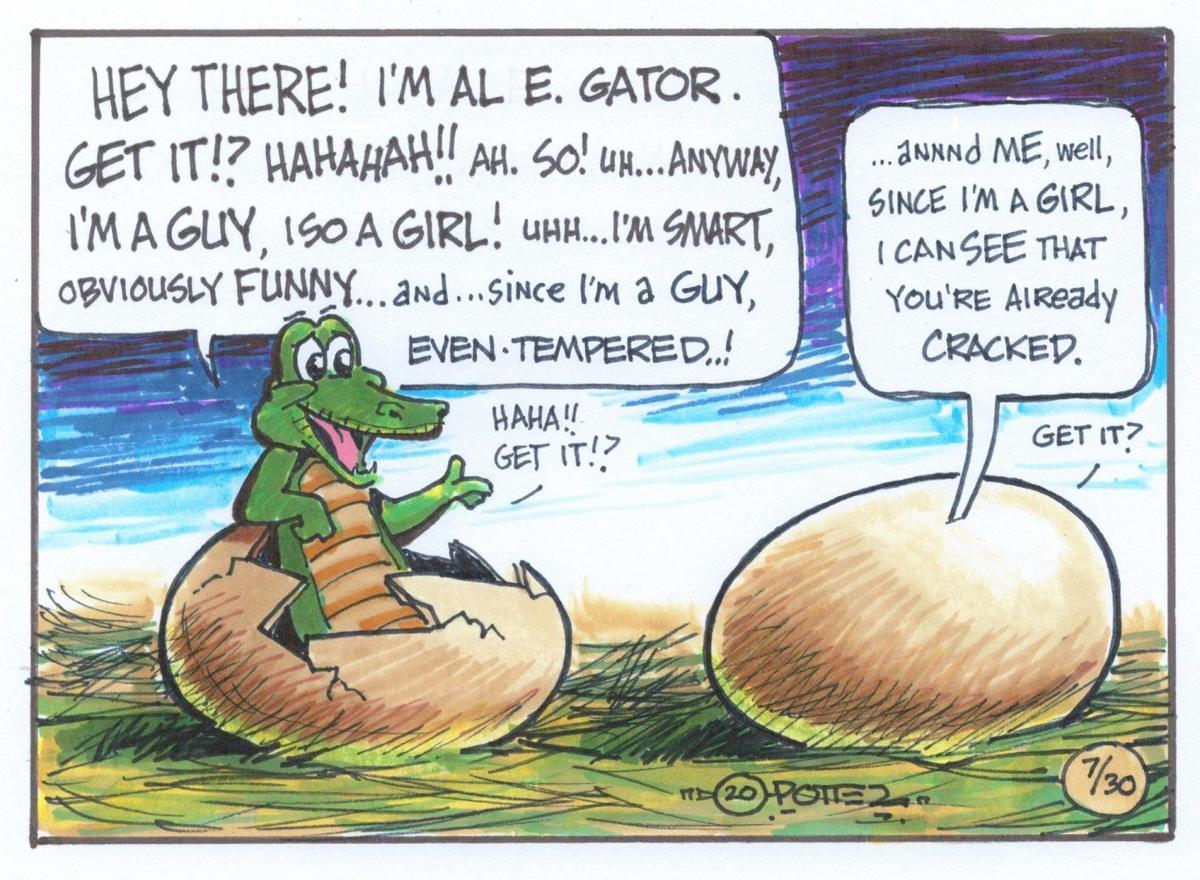 Were you born in a hot month or a cold month? Are you a boy or a girl?
The reason I ask is that if you were an alligator it's more likely that you would be a girl if you were born in hotter or cooler weather. It's the same for some turtles. If the weather was somewhere in between when the alligator or turtle was developing in its egg, the more likely those species would be a boy.
Usually the sex of a species is determined when the egg is fertilized. For some reason, though, whether a turtle, alligator, crocodile or some reptiles are born male or female depends on the temperature during a specific time while it is growing in its eggshell.
Scientists call it temperature-dependent sex determination, or TSD.
The reason the temperature of a developing egg concerns scientists is that if the weather is always warmer, those species could produce nothing but females. That could be dangerous to the species' survival.
A study by University of Georgia researchers found that female alligators are produced when temperatures are below 88.7 degrees or above 94.1, while temperatures from 90.5 to 92.3 produce males.
An increase of only 2.9 to 6.7 degrees could mean more female alligators are hatched. Yet when the researchers checked the locations of where alligators laid their eggs, shady spots didn't seem to produce enough cooling to help.
No one is certain about why these animals developed this way over thousands of years, but they do have some guesses. One is that by having all of the babies be one sex or another means they won't breed with each other.
Another theory is that if the weather is warmer or cooler, a female may be better able to survive those conditions and therefore ensure the species carries on.