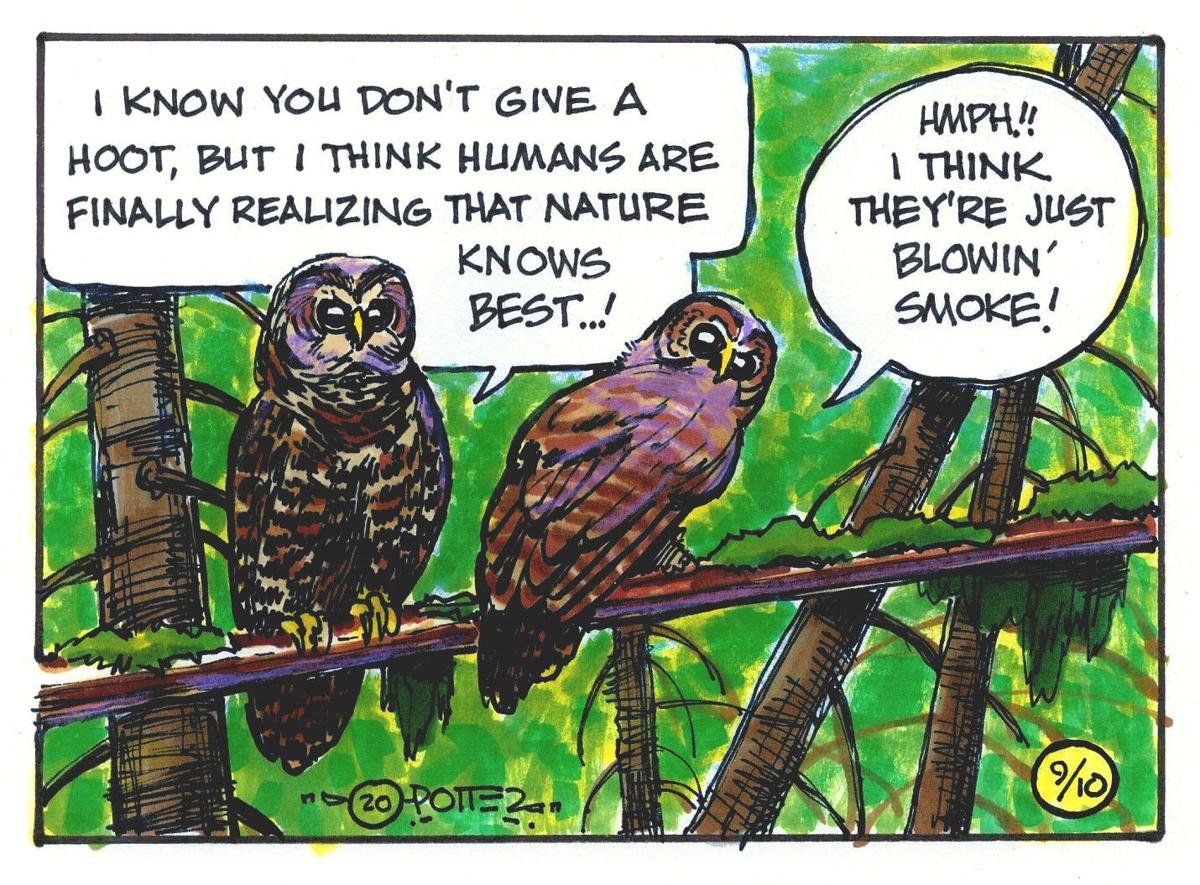 A very big wildland fire burned across more than 257,000 acres, or 400 square miles, of California in 2013, including parts of Yosemite National Park. Named the Rim fire, it was the largest fire ever recorded in the Sierra Nevada Mountains.
Although the fire caused damage to homes and wildlife habitat, a study of the fire's impact on California spotted owls in Yosemite National Park showed they have survived the blaze in good shape.
California spotted owls are medium-sized birds with white spots on their head and chest. Their main source of food are northern flying squirrels and woodrats. The birds like to nest in older forests.
"What surprised me, primarily, was not that owls were still present, but they were still present in the same numbers and still successfully setting up territories and breeding," says the study's lead author Lynn Schofield, a biologist with The Institute for Bird Populations.
The reason behind the owls' success is being credited to the way Yosemite's forest has been managed. Because it is a national park, the forest has not been logged since the early 1900s. The park's staff has also allowed some fires to burn, instead of putting all of them out. The result is a forest much different than those found outside the park.
When the Rim fire swept through the park, some areas were burned more severely than others. This created an environment with a mix of trees, shrubs and other plants. As a result, the owls were able to pick out the best places to nest and hunt.
In comparison, the study found the Stanislaus National Forest next door to Yosemite burned more evenly, possibly because of past logging and fire control. So Yosemite fire officials' ability to let some fires burn, as they naturally would, created a situation that in the end was better for wildlife like the California spotted owl.
Not all wildland fires can be allowed to burn. Firefighters are very careful to ensure homes, businesses and people are safe. But fires are a natural part of the environment, and allowing some to burn in places where people or buildings aren't threatened can be good for the forest and wildlife.
"At Yosemite, restoring fire to its natural role is one of our management priorities," says Sarah Stock, a wildlife ecologist at Yosemite and co-author of the study. "It's gratifying to see that this strategy is paying off for the park's wildlife."
Be the first to know
Get local news delivered to your inbox!