A Paradise Valley landowner's sentimental attachment to a 1940s hay barn has set in motion a 500-acre donation of land to the Custer Gallatin National Forest.
The two parcels that would be gifted to the forest include 60 acres along Mill Creek, a tributary to the Yellowstone River, and more than 440 acres along the southern side of 9,122-foot high Arrow Peak, land that's surrounded by national forest.
"Ultimately it's a huge, generous, conservation-minded donation," said Alex Sienkiewicz, the Yellowstone District ranger in Livingston.
Sentimental value
The landowner sees the pending deal a bit differently.
"I didn't have a choice," said Ed Bazinet, a multimillionaire from New York City. "As it turns out, a hay barn built in the '40s was on a National Forest strip coming off of Mill Creek. I fell in love with (the barn) for nostalgic reasons. It's really cool looking."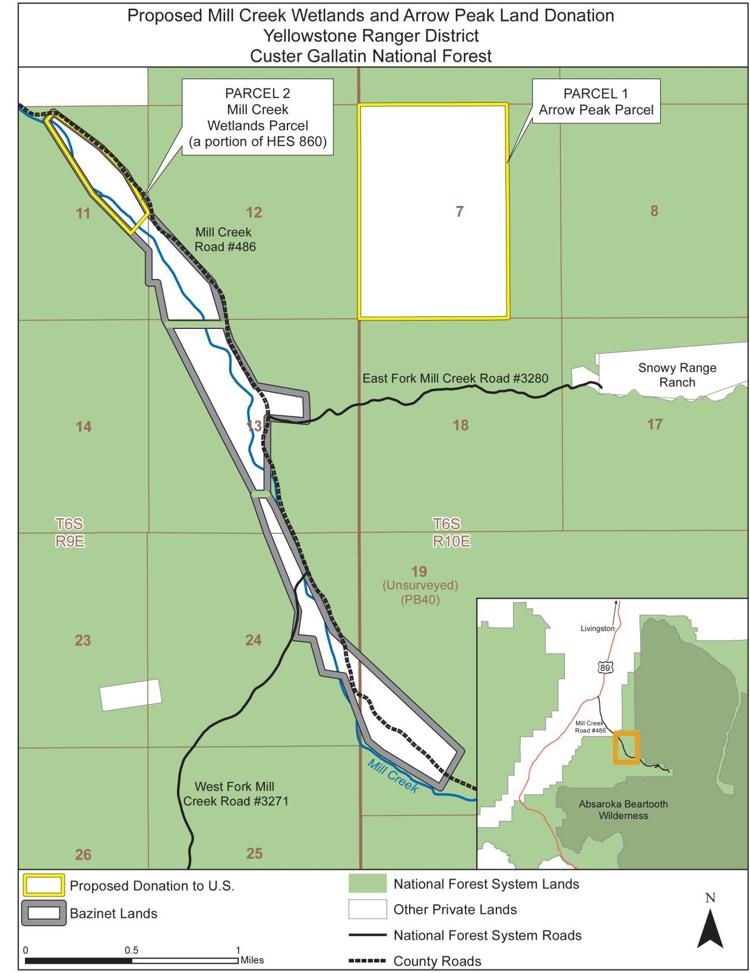 Bazinet said he has owned acreage along Mill Creek and on the side of Arrow Peak for 16 years. Five percent of the Arrow Peak property is co-owned by Walt Weissman.
"I was from Minnesota and I loved Montana, so I scouted all over and found that piece," he said.
Eden Prairie, Minn., is where Bazinet built his fortune as the co-founder of Department 56 in 1976, a business based on the manufacture of hand-painted ceramic villages. Although he retired in 1997, in 2007 Bazinet's accumulated wealth was estimated at $100 million.
In his book "Richistan," author Robert Fuller described Bazinet as a soft-spoken Catholic resembling a college professor or corner bookstore owner who "spends most of his days shuffling around his (five story, 10,000 square foot) Manhattan penthouse, collecting art, running his charity and doting over his two prized ocicats…"
Hay barn
A business founded on crafting nostalgic buildings, many of which Bazinet designed and meticulously oversaw the creation of, may help explain the former Minnesotan's attachment to an old Montana hay barn.
"It's sentimental," he said.
The barn was built by Wayne Fuller out of reclaimed timber sawn in nearby Counts Creek when owners Arch and Margaret "Peg" Allen owned the land, Bazinet said.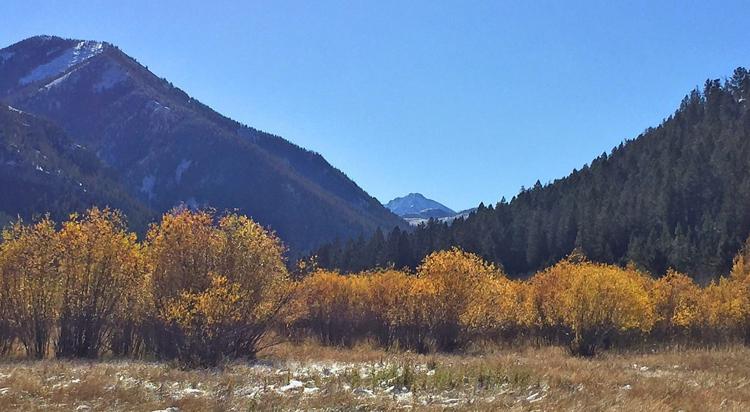 "I turned it into a calving barn when we had cattle in there," he said. "Right now it just holds hay."
Unfortunately, when the structure was built the location wasn't checked to make sure it was on the Allen's property. Two thin strips of forest land cross Mill Creek east to west to provide public access to the forest.
"It was probably a deliberate effort to reserve rights of way to get to the public domain," Sienkiewicz said, laid out in the late 1800s or early 1900s during the homesteading era as "cattle driveways."
Sienkiewicz said he discovered the strips of public lands a few years ago while going through old files.
"Generally speaking we want to get encroachments off the national forest," Sienkiewicz said.
When Sienkiewicz approached Bazinet to let him know that the barn had to be torn down, moved or a deal worked out, the land donation was conceived.
"Ultimately the landowner came around to make a generous offer," Sienkiewicz said.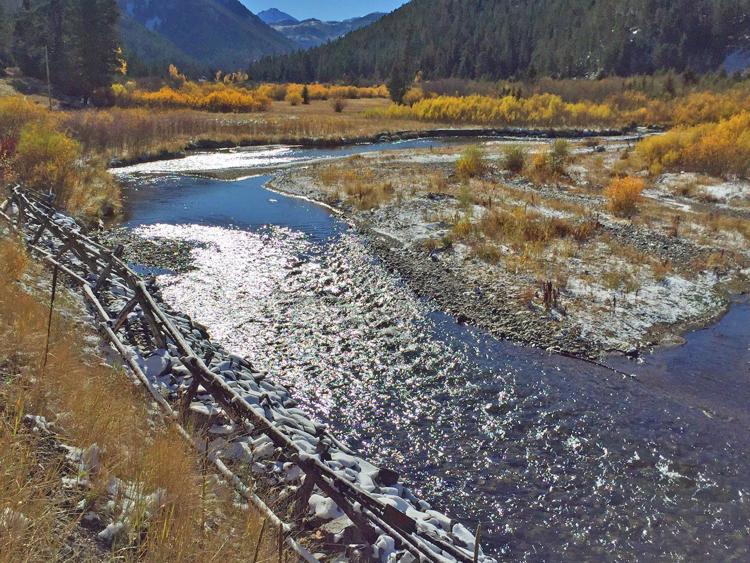 The land donation idea may have been helped along by Bazinet's co-owner of the Arrow Peak property, Walt Weissman. Weissman is the founder of TradeLink Holdings LLC, a Chicago-based "alternative investment and proprietary trading firm." He owns the Snowy Range Ranch, a 112-acre inholding along nearby East Fork Mill Creek. In 2011 he negotiated a land trade with the Custer Gallatin National Forest to "resolve encroachments" along the creek that resulted in the forest acquiring an inholding along Taylor Fork Creek, a tributary to the upper Gallatin River.
In return
In return for Bazinet's donation of land, the Custer Gallatin National Forest will sell him the land on which the old hay barn sits — about 8/10ths of an acre.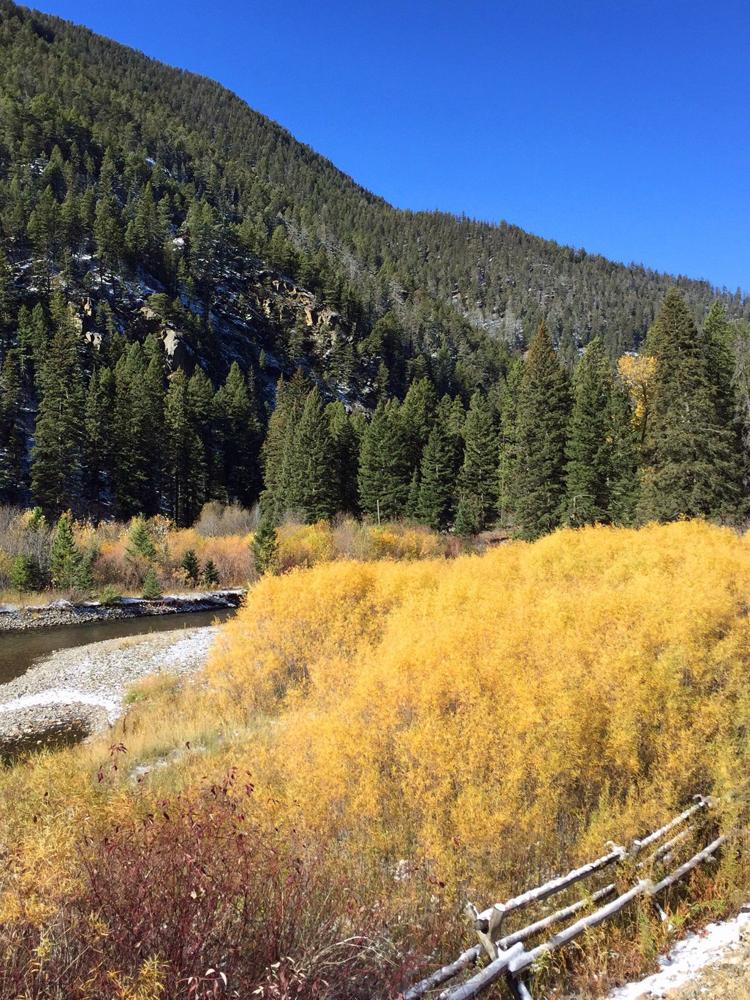 "It seems like a bad deal for me, but there's not going to be a wall up between my property and the forest," Bazinet said.
Conservation groups and others have praised the donation of the Mill Creek bottomland, with Sienkiewicz calling it a "kind of wetland wonderland."
Bazinet agreed, saying it is a "number one property for fish and wildlife," including black bears and moose.
"We've had a female moose with a baby in there a couple of times over the years," he said.
Fish, Wildlife and Parks fisheries biologist Scott Opitz, of Livingston, said in a letter of support that his agency has a particular interest in the stretch of creek because of FWP's work on preservation of Yellowstone cutthroat trout.
Sienkiewicz said it could take a year, or possibly less, to finish the transactions to sell and donate the lands.