The variety of challenges large landowners face when dealing with Montana's abundant wildlife defy easy solutions.
Elk dine in pastures being held in reserve to feed livestock in the fall, grizzly bears camp out in corn fields, wildlife-borne diseases pose the threat of spreading to livestock, causing ranchers to worry during spring calving season.
"Wildlife is not just the main component of our businesses, it's almost a distraction in certain ways," said Bart Morris, a Bitterroot Valley rancher who once worked for wildlife agencies. "Hunting season is dreaded by most landowners I deal with."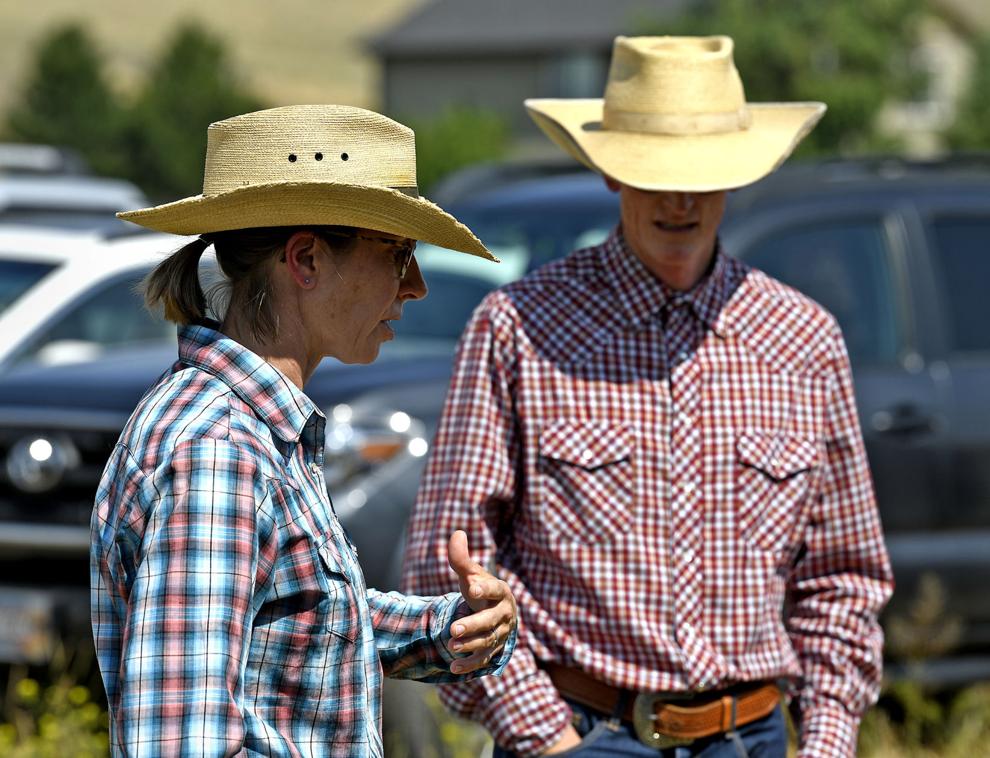 Migration
The unique situations were outlined during presentations by ranchers, tribal and lumber company representatives during a Tuesday discussion hosted by the Private Lands/Public Wildlife Council. The discussion was part of a larger talk dealing with the Department of Fish, Wildlife & Parks' cooperative work to identify and improve wildlife migration corridors across Montana.
Wildlife need to move to find food, habitat, shelter and water, explained Justin Gude, FWP's Wildlife Research and Technical Bureau chief. As young animals disperse to find their own range they also provide gene flow to avoid inbreeding. All of these movements happen across a patchwork of federal, state and private lands and are made more difficult by highways, fences, rivers and railroads.
In 2018, then-Secretary of the Interior Ryan Zinke issued an order requiring states to work on winter range and migration corridors for wildlife. In response, Montana identified five areas for work: northwestern Montana, the Rocky Mountain Front, west of Butte, south of Bozeman and north of the Missouri River in north-central Montana.
The agency also developed a "Wildlife Movement and Migration Strategy" that initially focuses on carnivores like grizzly bears, birds and ungulates such as deer and elk. In addition to mapping important travel corridors for wildlife, FWP is also working collaboratively with the Montana Department of Transportation, nongovernmental organizations and landowners to improve or protect those routes.
"It needs to be a partnership," Gude said. "If it doesn't work for private landowners, because wildlife need to use private land, this isn't going to work."
Disease
Private landowners' concerns about wildlife varied widely. In the Paradise Valley where Druska Kinkie's family has ranched for three generations, elk herds have abandoned migration from nearby Yellowstone National Park. Instead herds camp out year-round on her family's ranch. Many of the elk have been exposed to brucellosis, a disease that can be transmitted to cattle and cause abortion or infertility. Even if cattle aren't infected, the stress of managing livestock under such conditions can lead to a nerve-wracking environment, Kinkie said.
"Every day you wake up and you just have this sick feeling in your stomach. Is today going to be the day when a transmission occurs?" she questioned.
Big Hole rancher Erik Kalsta said one of the reasons he switched from cattle to sheep years ago was out of fear of disease transmission.
"There's so many layers to this migration and animal expansion issue that you don't really know where to start," he said. "My biggest concern is what they are talking about in the Paradise Valley."
Kalsta noted bovine tuberculosis and chronic wasting disease are also possible threats in addition to brucellosis.
"There are a whole series of disease issues we have to worry about," he said.
Weeds
In the Bitterroot Valley, Morris said one of his biggest problems is weeds. He called Missoula County the "weed capital of the world." The situation has gotten worse, he said, since traditional ranchers have sold their property to owners who are less interested in land management.
"If you take a look at it from the habitat- and wildlife-interest way, it's better to have people on these lands working them than sitting idle because they degrade rather quickly," he said.
People
Moving north into the Flathead and Mission valleys, the challenges are as much about managing people as they are wildlife. Dale Becker, wildlife program manager for the Confederated Salish and Kootenai Tribes, said his staff on the 1.34 million-acre reservation is continually struggling with how to educate a growing population about the area's cherished wildlife populations.
"It's a constant thing, it's a moving target. There's no one size fits all," he said.
Likewise, Paul McKenzie of FH Stoltz Land & Lumber Co. in the Flathead Valley, said the migration challenge his business deals with is human, not wildlife. The 108-year-old family business owns about 40,000 acres in the Flathead Valley. New residents are less supportive of traditional businesses like logging, he said, complaining about dust caused by trucks rolling down dirt roads.
In a business that relies on other lands for its products, FH Stoltz is worried about subdivision, especially following the sale of 630,000 acres by Weyerhaeuser Co. — almost 1,000 square miles.
"I don't think there's a landscape in Montana that's probably going through the amount of change that ours has in the last 18 months," he said.
"What the future is we don't know," he added.
Grizzlies
Perhaps most challenging, and deserving of its own separate advisory council, is Montana's growing population of grizzly bears. As they move from traditional strongholds like Glacier and Yellowstone national parks into surrounding areas, ranchers have voiced concerns about livestock killings as well as fear among family members as bears wander closer to homes. The grizzly's presence is changing how they use their land.
"The context of more bears in more places with more people in the state, means this is a challenge," said Cole Mannix, a member of the grizzly advisory counsel whose family ranches near Helmville. "They are also iconic for Montana."
The Mission Mountains, which border the Mission Valley to the east, provide one example of expanding grizzly populations. While the mountains are "grizzly bear central," Becker said corn crops grown by dairy farmers for silage across the valley provide a huge attractant to the big bruins. They will migrate across the subdivided valley and Highway 93 to reach the ag fields. Eighteen grizzly bears have been killed traversing the road, which is slated to someday receive a safer wildlife crossing.
"Personally, the big story and the big take home is that the working lands (and) the folks who own and manage lands the grizzly bears are going to be on, bear a higher proportion of burden on this question," Mannix said. "So it's very much related to what we're asking PL/PW to look at — how can we better support working lands that are so critical to the wildlife in this state?"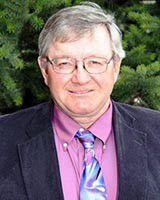 Suggestions
Some of the landowners offered suggestions to the council on how to improve relationships, including: faster response at the local level when problems arise with wildlife; adding more personnel, such as biologists; providing landowners with transferable hunting licenses or kill permits to quickly remove depredating big game animals; better communication with the public recognizing the importance of landowners as stewards of property that is important to wildlife; more research on a better brucellosis vaccine for livestock; and compensation for livestock losses to predators that recognizes a greater value for breeding stock.
Richard Stuker, a member of the PL/PW Council who is also a Choteau-area rancher and Fish and Wildlife commissioner, suggested another step: making more than one Fish and Wildlife Commission member someone with an agricultural background.
Although he said in recent years FWP and landowners have done a better job of working together, Stuker said an additional voice from the agricultural side would be helpful.
That could happen under Gov.-elect Greg Gianforte, who will appoint new commissioners as well as a new FWP director. Gianforte named a group to identify candidates for the director's position that excluded representatives of any sporting or conservation groups, perhaps signaling a change in the department's focus, even though the agency is funded by hunting and fishing license sales.
"If we can't keep family farms and ranches, access will go away in the future," Stuker said.
Montana Fish, Wildlife & Parks has developed a new strategy addressing wildlife movement…