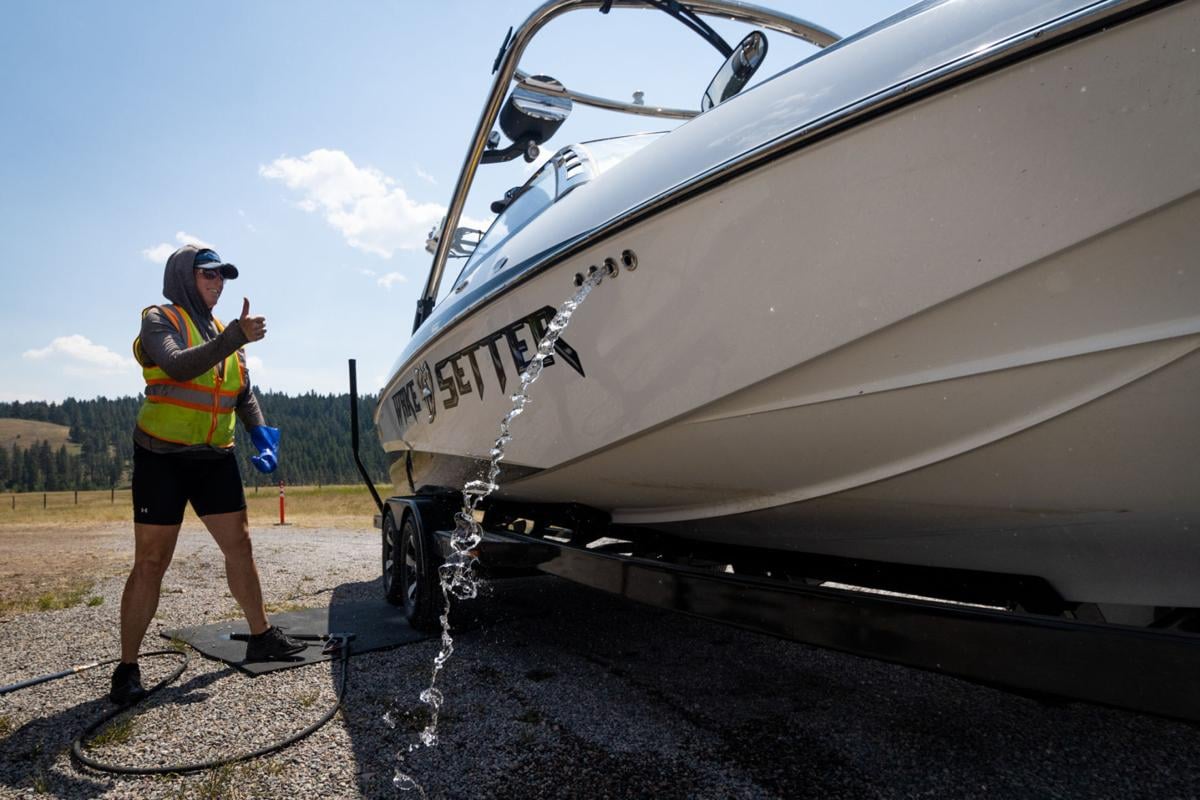 Montana has seen a surge this year in watercraft found carrying aquatic invasive mussels, setting a new record with nearly half of the main boating season to go.
Watercraft inspectors intercepted two infested boats last week, bringing the total for 2021 to 41. That already tops the previous record of 35 boats detected last year with inspection stations scheduled to remain open well into the fall.
Montana's main defense against invasive zebra and quagga mussels is prevention through inspecting boats traveling through the state and those crossing the Continental Divide. In places where mussels have become established, such as the Great Lakes and Colorado River Basin, unabated infestations have become costly to mitigate in infrastructure and ecologically damaging. A worst-case infestation in Montana is estimated to cost the state north of $200 million.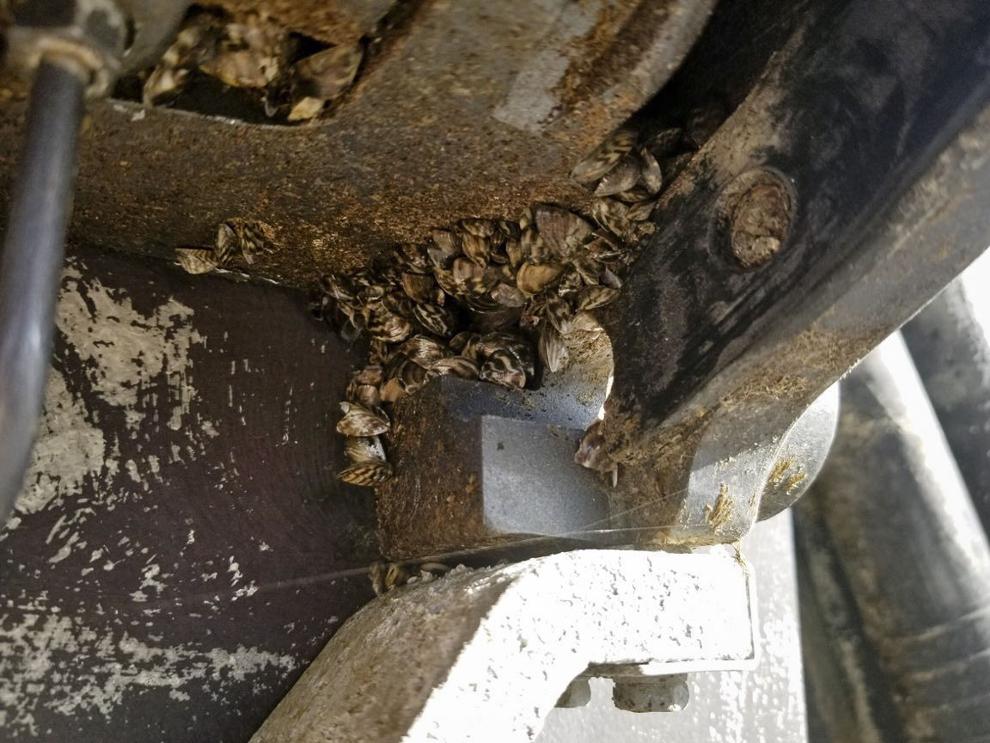 "I think there's some carryover from COVID," said Thomas Woolf, Aquatic Invasive Species Bureau chief with Montana Fish, Wildlife & Parks. "We've seen a lot of people buying boats they purchased recently in the Midwest, so that's been a big chunk of what we're seeing are those boats being shipped in. We're also seeing people moving here bringing their boats."
Woolf says that Montana is not alone in the uptick in mussel-fouled boat detections. Other states are seeing a similar trend.
Woolf also said that with the inspection program now in place for several years, inspectors are getting better and training has improved when it comes to searching for the tiny mussels, which are often packed into tight spaces.
One concern Woolf has is maintaining the inspection workforce. The state, tribes and conservation districts running the inspection stations have seen fewer applicants, although operations have not been curtailed.
"Yeah we're absolutely having trouble keeping inspectors," he said. "We have hired people on, but there are just not many people applying. It can get tough and you kind of scramble to get people moved around at times when we don't have the bench we usually have."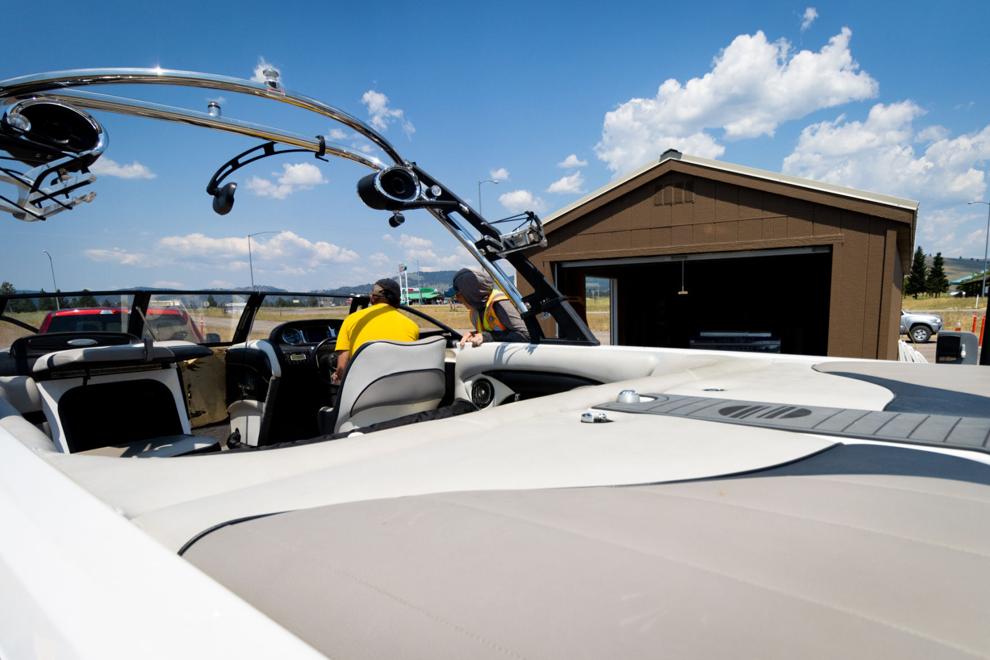 This year the state experimented with nighttime checks at its Hardin inspection station. The daytime-only operation of inspection stations has been raised as a concern about the prevention program with boats potentially coming into the state after-hours. Those boats would still be subject to a mandatory inspection before launching.
From June 30 to July 3 running 9 p.m. to midnight, the Hardin inspectors only checked 18 boats.
"We didn't see as many boats as we expected," said Sean Flynn, FWP's eastern AIS supervisor. "We know boats are moving at night, but this operation only encountered a small number of mostly local boats."
Sen. Mike Cuffe, R-Eureka, was an early supporter of the state's invasive species prevention programs. The stakes, particularly in the Columbia River Basin which is the last major mussel-free basin in the country, are too high not to step up with funding, he said.
"I think the message is finally getting out there across the board that the program is effective, that we're doing a good job, because it's a total game changer if we get (mussels) into a body of water," he said. "The further we can keep them at bay, the better, and our guys are doing a damn good job."
The Legislature's role has largely been focused on funding the program. After mussel larvae were detected in two Montana reservoirs in 2016 — no positive detections have occurred since — the state quickly stood up a more than $6 million program.
Montana has been the recipient of federal funding that is subject to a state match. The federal funding allowed the state to build up a funding reserve, which lawmakers tapped in the last session to cut fees levied on hydropower, Cuffe said.
"I'm proud of the program FWP has, what they've done, and they've been very creative working a lot with conservation districts and tribal check stations," he said. "I believe in the long term it'll really make a difference."
Tom Kuglin is the deputy editor for the Lee Newspapers State Bureau. His coverage focuses on outdoors, recreation and natural resources.