Montana will have its fourth elk shoulder season beginning in August, but many folks aren't happy about the decision the Fish and Wildlife Commission made Wednesday — including two members of the five-member board.
"We accidentally tripped into another year," said Shane Colton, a commissioner from Billings. "It was not designed to be permanent but we're sliding into that pretty quickly."
"Ninety percent of the phone calls I get about the shoulder season are opposed," said Dan Vermillion, commissioner from Livingston.
"The warning signs are flashing red."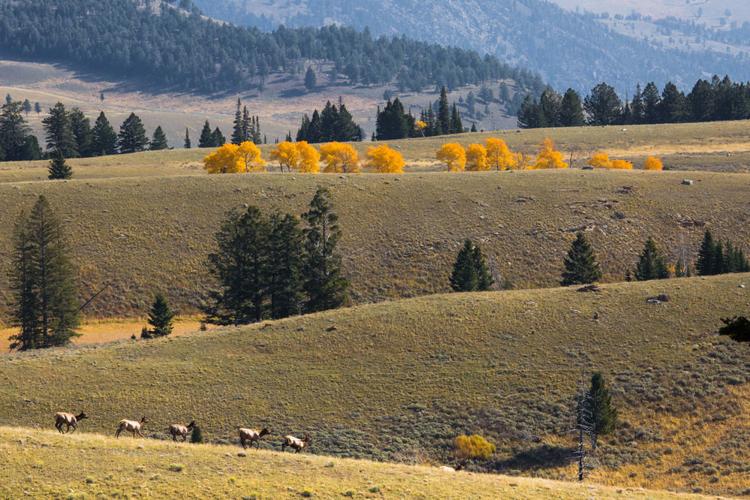 Public
More than 280 people sent in comments to Montana Fish, Wildlife and Parks when it requested opinions on the seasons "meant to address problematic distributions of elk rather than overpopulation." As can be expected, the suggestions were all over the board.
"Since the implementation of the shoulder seasons, archery hunting on state and BLM lands has gone downhill in Central Montana," wrote Brady Cannon, of Lewistown. "Allowing rifle hunters to hunt public lands in August is pushing elk to their sanctuaries earlier in the season and is disrupting archery elk hunting during the rut. I have seen this happen firsthand in HD 412."
"The early shoulder season that runs from Aug. 15 to Sept. 1 should be removed," wrote Luke Griffis, of Belgrade. "It's too warm for most people to salvage all of the meat from an animal as large as an elk."
In warm weather hunters may have only two hours to get their animal cooled down to prevent spoilage.
Yet other hunters see the extended season, which allows pursuit of cow elk in 43 hunting districts, as a good thing.
"I believe it's in the best interests of landowners, hunters, and conservation enthusiasts to continue the elk shoulder season," wrote Andrew Vadis, of Billings. "I also feel the FWP should determine quotas based on science-based carrying capacities and not subjective landowner preference."
"In areas where the elk population is stable and/or overpopulated, I think the shoulder season is a great way to help manage the elk as well as give hunters the chance to continue their season if unsuccessful," added Tim Haymond, of Columbia Falls.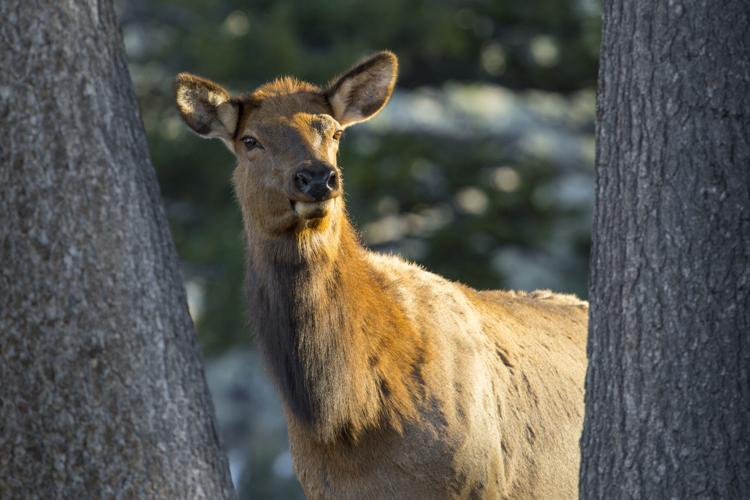 Landowners, outfitters
A few landowners and outfitters also submitted comments to FWP that were revealing about situations on the ground.
Mike Rhynard, owner of the Rhynard Ranch in the Castle Mountains, said since the shoulder seasons started elk are gathering in larger groups of 100 to 200 elk, the animals spend more time in the timber and will relocate "(big distances) almost constantly."
Eric Wilund, co-owner and guide for J&J Guide Service, wrote that he and his guides have seen other landowners herding elk to keep them on their land. J&J books many of its hunts north and west of Harlowton in Hunting District 540.
"We have been extremely frustrated to watch this happen year after year with nothing being done about it," he wrote.
The Legislature
Waiting in the wings is legislation aimed at taking any decision-making about the long elk seasons away from the Fish and Wildlife Commission.
"If we can't figure it out the Legislature will tell us what to do," said commissioner Richard Stuker, of Chinook. He doesn't really like the long seasons but would like to see them expanded to national forest lands. Right now they are often restricted to private property, BLM or state lands.
Rep. Wylie Galt, R-Martinsdale, whose family is one of the largest landowners in the state, has had a joint resolution drafted that would enshrine the so-called elk shoulder seasons in state law. Among its provisions the resolution suggests: "allowing general elk licenses to be used to harvest antlerless elk during shoulder seasons and providing liberal numbers of antlerless elk B tags and opportunities to acquire those tags in hunting districts that are over objective;" and "allowing two or more persons hunting in the field together during a shoulder season to collectively harvest as many antlerless elk they collectively have valid licenses for."
The proposal has not yet been heard.
Another bill still to be discussed is sponsored by Rep. Daniel Zolnikov, R-Billings. It would allow additional elk to be harvested during the shoulder season through the purchase of an additional antlerless elk tag. The bill would also give landowners with 640 or more acres an antlerless elk tag that they would be able to transfer.
House Bill 161, sponsored by Rep. Brad Tschida, R-Missoula, would have required that all Fish and Wildlife Commission decisions "concerning landowner tolerance and relations" would be able to use only "facts and science," not public opinion. The bill was tabled in committee.
Three out of the five Fish and Wildlife Commissioners spoke in favor of continuing the shoulder seasons, including Tim Aldrich, of Missoula, who said landowners in his region of the state have told him hunters are moving elk off of fields during the shoulder season as hoped.
"For us to stop now is really, really wrong," he said.
An analysis of three years of elk shoulder seasons will be available to the commission in August to help them understand what has happened on the ground.
Elk plan
The Legislature can provide influence in another way, as well. The Department of Fish, Wildlife and Parks has requested a full-time employee to draft a new elk management plan and to see it through to implementation.
"We came into this session with very modest (budget) requests," said Martha Williams, FWP director. "As you know, it's hard to get new (full-time equivalents)."
FWP has been repeatedly criticized for having an outdated elk management plan, written 15 years ago when the situation was much different from today's.
"FWP needs to start by throwing out all objective numbers until a new Elk Management Plan is developed!!" wrote Vito Quatraro, of Bozeman.
Williams emphasized writing a new elk management plan will require the public and officials to look at the problem from a variety of different viewpoints.
"We have to come to this with an open mind," she said. "We are not going to solve this — we haven't yet — by looking at this from one perspective."