In a state with more beautiful places per capita than the national average, it's no surprise there's little consensus on Montana's most dramatic natural features.
But it was surprising how intensely personal the responses were when The Billings Gazette asked a batch of Montanans to compile their own Top 10 lists. Their descriptions show the challenge unleashed the inner-poet in some.
1. Beartooth Mountains and Absaroka Beartooth Wilderness Area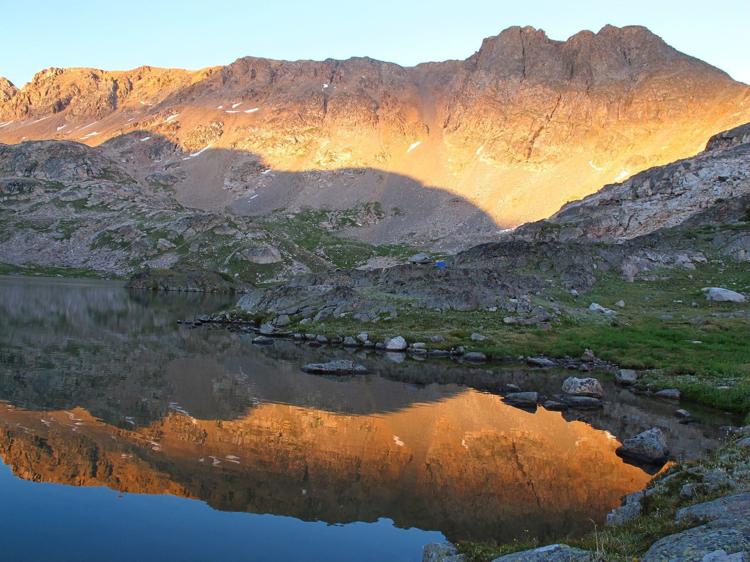 For its isolation, wilderness feel and sheer heights, this sprawling mountain uplift is unparalleled in the state. — Bill Wyckoff
For 21 years, Wyckoff has taught geography at Montana State University in Bozeman. His book, "On The Road Again: Montana's Changing Landscape," published last year, featured sets of then and now photos, with the original photos taken by state highway engineers in the 1920s and '30s. Wyckoff and his family love to hike and to travel to remote parts of the state.
---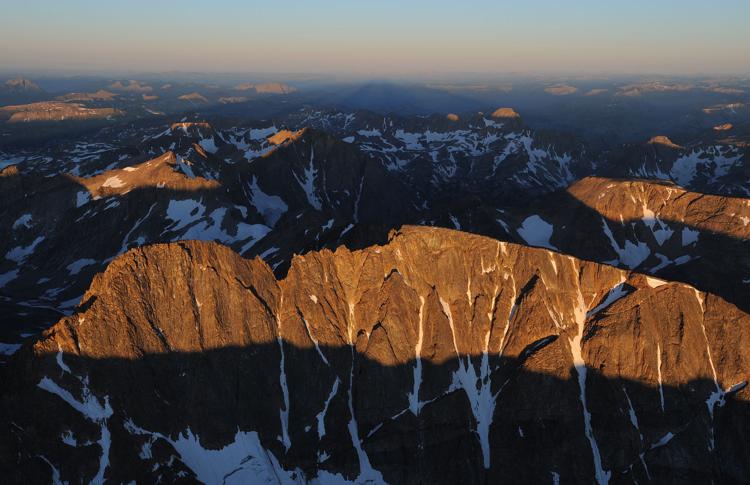 At 12,799 feet, Granite Peak is the highest point in Montana. Summiting Granite is a right of passage for mountaineers in the state. It is the exclamation point for all of the spectacular Beartooth Plateau. — Bob Ekey
A former co-worker once described Ekey as a native Montanan who was just born elsewhere. Ekey, who moved from Ohio to Montana in 1984, worked as a bureau reporter for The Billings Gazette until 1990 and now works in Bozeman as Northern Rockies regional director for the Wilderness Society.
2. Missouri River and Missouri River Breaks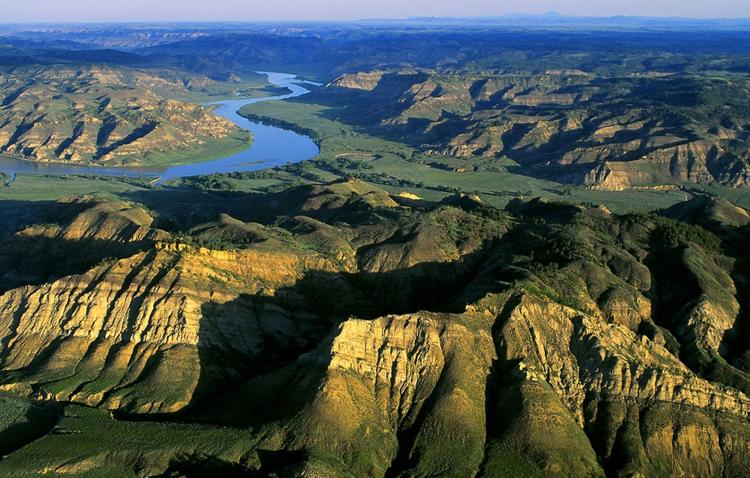 What can anyone say about the Mo River Breaks? It's a foreboding, harsh area with the roughest country you can find in the Eastern two-thirds of the state. It has it all - cliffs, sinkholes, badlands, cedars and pines gumbo and wildlife of all types, elk, sheep deer, coyotes, sod rats (prairie dogs), eagles, sharp-tails. This will make you feel very insignificant. You must go hear the elk bugle in the fall, the echoes up and down the river must be heard to be appreciated. — Dave Lundin
As part of his job as a registered nurse, Lundin has "the privilege of driving all over the Eastern two-thirds of the state." Lundin, who has lived in Billings for 15 years, is president of the Montana Chapter of Safari Club International and has hunted in many of the areas on his Top 10 list.
In 2002, he went to Africa to hunt. Each year since then, he has traveled to Zambia, one of Africa's poorest countries, to provide free medical treatment to children.
---
Canoeing from Fort Benton to Fred Robinson Bridge along the Missouri River allows the senses the time and space they need to fully appreciate this area. Silence is the key ingredient to enjoying this place, where nature and man have woven a magnificent history. — Charles Fritz
As a Billings artist, Fritz is known for his dedication to historical accuracy and luminous landscapes. He often packs canvasses into the field to capture the emotional essence of a place. Fritz has spent the past seven years comprehensively illustrating the Journals of Meriwether Lewis and William Clark.
His collection "Charles Fritz - An Artist with the Corps of Discovery," which will soon include 100 paintings, has toured the nation, appeared at the Yellowstone Art Museum and will be exhibited at the Buffalo Bill Historical Center during the summer of 2008. To do the paintings, Fritz followed the length of the expedition's route twice.
3. Glacier National Park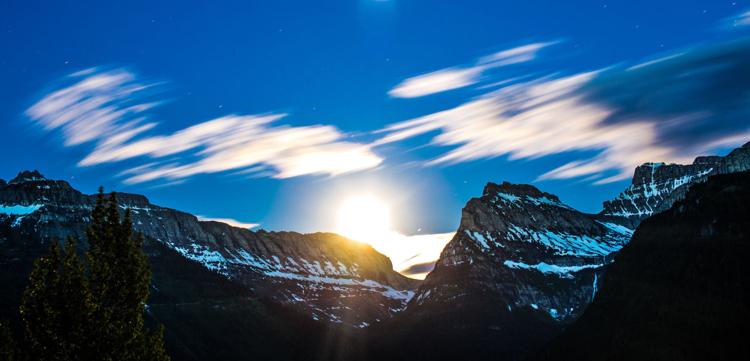 It's hard to pick the most dramatic feature in Glacier's treasure trove of white-capped peaks. But one stands out for me - Triple Divide Pass, which I scaled during a backpacking trip in the early '90s. The glaciers of this pass drain into the continent's three great river systems: the Columbia to the west; the Missouri-Mississippi to the southeast; and the Saskatchewan to the northeast.
Standing at the top, it was amazing to me that the snowmelt around us could end up on any side of our continent. Getting to the top was also noteworthy: We gorged ourselves on huckleberries, and saw bears doing the same. Then, on our way down, a backpacker in front of us witnessed a mountain lion "take down" a mountain goat right by the trail. Unforgettable! — Tana Kappel
Montana's full of amazing wonders, and Kappell's job as director of communications for the Nature Conservancy in Montana allows her to travel to many of them. She was born and raised on a cattle ranch north of Saco and is partial to those big, open spaces. The Gallatin Valley is now her home, but the state is her office.
4. Makoshika State Park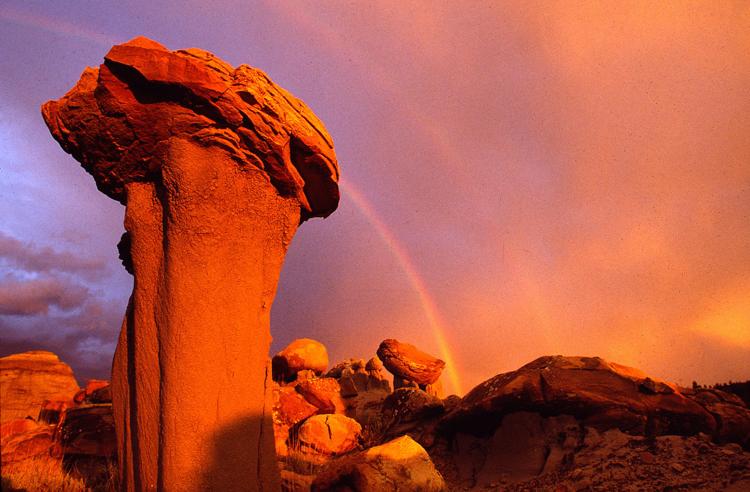 With its "whimsical badlands landscape," Makoshika exhibits a special beauty of shapes, textures, and colors in what some refer to as a desolate area. In addition to the above-ground sights, ancient drama unfolds in the form of dinosaurs and other fossil remains of ancient life excavated from underground. — Kathie Burke
At age 2, Kathie Burke started fishing. Since then, she's added hiking, paddling and other outdoor skills. For her, outdoor recreation is a stress-management tool, and the Beartooths are one of her favorite playgrounds. She works full-time at Montana State University Billings College of Business and likes sharing her knowledge of the outdoors through a part-time job with the Billings Parks and Recreation Department and activities through the Beartooth Nordic and Hiking Club and the Billings Gem and Mineral Club.
5. Yellowstone River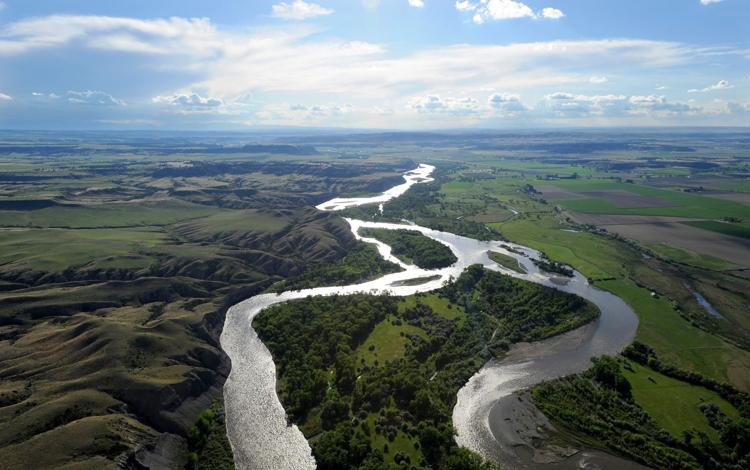 Nearly 700 miles of river with only one small diversion dam including many reaches with healthy floodplain is just too much of a rarity to ignore. To me, it is Montana's signature river. — Bruce Farling
For 14 years, Farling has been executive director of Montana Trout Unlimited. A native-born Pennsylvanian, he has lived in the West most of his life, including much of the last 35 years in Montana. Using a Zebco Trash-O-Matic rod, he caught - and ate - his first bull trout from the Big Blackfoot River in 1972.
6. Rocky Mountain Front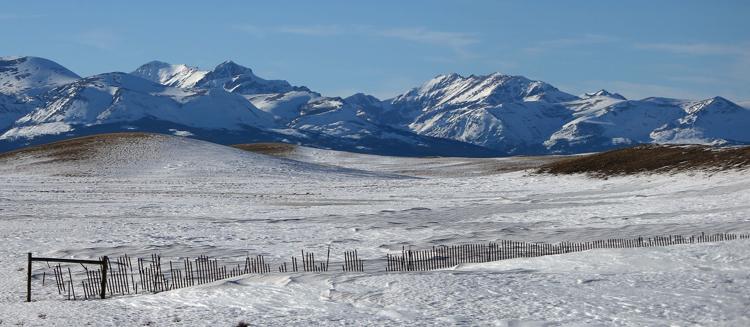 Simply stated, the Rocky Mountain Front is where the wave of the Montana prairie rolling toward the sunset crashes into the huge reefs of the Rocky Mountain Front and risees several thousand feet. No space is wasted in foothills here. Sawtooth Reef is one of the most dramatic of the uplifts on the front. Looking at it from the prairie hills out of Augusta, it is the epitome of what the Rocky Mountain Front is. Add the wildflowers that generously sprinkle the prairie in spring and winter snow still on the ridges, and it's a very majestic sight. — Rick and Susie Graetz
The books written by the Graetzes have introduced many to the state's natural wonders. Rick, the founder of Montana Magazine, is a professor of geography at the University of Montana in Missoula. They both also work with the university's international programs. In addition to 18 books on Montana, they have written about foreign countries and are working on books about Tajikistan and Kyrgyzstan.
7. Medicine Rocks State Park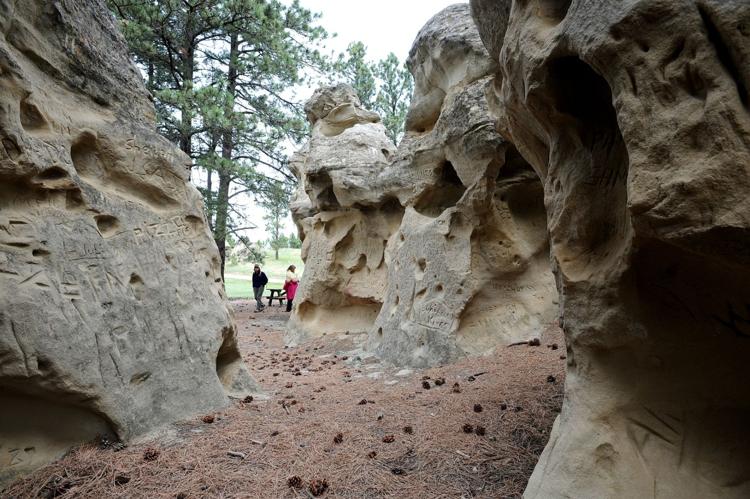 Soft sandstone has been naturally carved into "hoodoos" - wildly shaped rock towers cut with crevices and holes. Gaze through the holes to more vistas of this forest of sandstone with its fantastic landscape of small caves, overhangs, spires and natural bridges. See why Native Americans considered this site "Big Medicine." — Greg Kudray
For work and for play, Kudray explores wild landscapes. He is an ecologist for the Montana Natural Heritage Program, a state source for information about native plants and animals and their habitats. In his off hours, he favors fishing and canoeing.
His Top 10 list is heavy on rivers and lakes. Change is a key concept in ecology, and most of his picks focus on landscapes constantly changed by the rivers flowing through them or places such as Makoshika and Medicine Rocks, where the wind causes erosion.
8. Pryor Mountains
You have free articles remaining.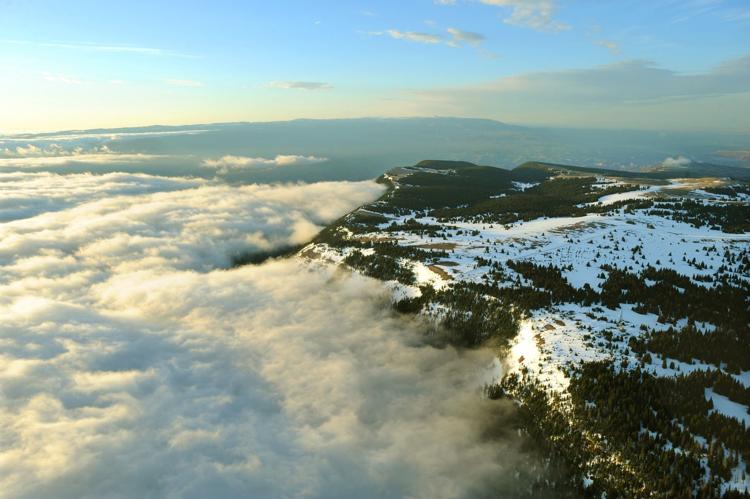 The Pryors are honeycombed with spectacular caves, fossils, deeply incised limestone canyons, ancient pictographs and the nation's first wild-horse preserve - Pryor Mountains Wild Horse Range. — John Gatchell
Gatchell, conservation director for the Montana Wilderness Association in Helena, and his wife, Tamara, were married on Montana's Rocky Mountain Front 20 years ago. The family has personal connections to each of the places on his Top 10 list. The couple, and their children, ages 14 and 10, have often paddled and hunted the Missouri River Breaks. They have hiked, backpacked, camped and fished in many of Montana's major mountain ranges.
9. Flathead Lake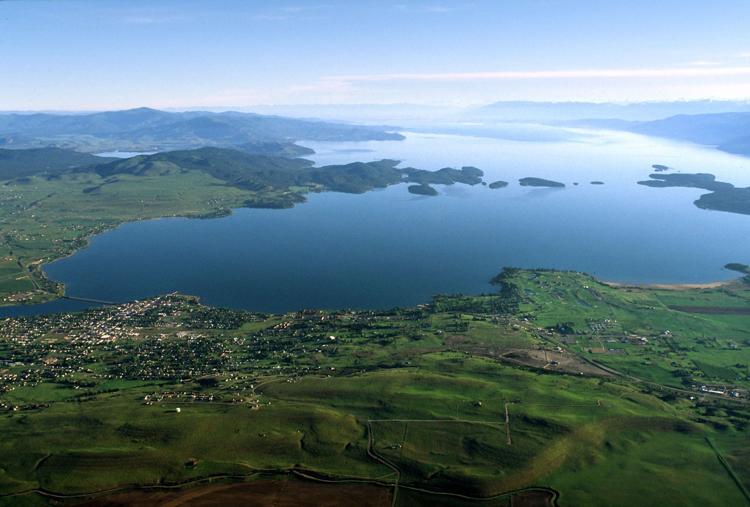 Stay around people, or get off by yourself, this lake has it all. The best time is cherry-picking time. — Mike Gast
Born and raised in northern North Dakota, Gast joined The Gazette in 1987 as an editor. In 2001, he became the communications director for the Billings corporate headquarters of Kampgrounds of America. For his job, he flies to resort areas across North America, but he always appreciates the view of the Beartooth Mountains as he lands back home.
10. Lewis and Clark Caverns State Park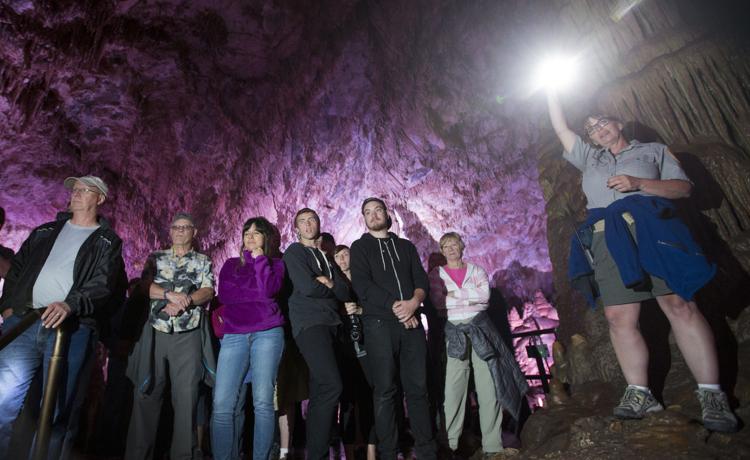 Caves are just cool. — Philip Schmitz
Schmitz teaches physical science and engineering at Dawson Community College in Glendive.
Additional top-10 lists from contributors:
John Wheaton, Jay Gunderson And David Lopez
A trio of geologists from the Montana Bureau of Mines and Geology office in Billings got together to come up with a list of Montana's most dramatic features. The group included hydrogeologist John Wheaton, coal geologist Jay Gunderson and geologist David Lopez.
In submitting their entry, Wheaton wrote, "Montana is a natural feature that is composed of many, many smaller natural and manmade features. To raise some above the others seems almost petty. Is walking across a wind swept prairie during a blizzard any more dramatic than walking along a mountain stream; or watching a thunderstorm, blue sky and snow flakes all at the same time; or is it any more dramatic than grass and sagebrush on any ordinary day. It is the same with rocks and boulders and mountains and mountain ranges. Or raindrops and springs and rivers and lakes. Every one of those mountain ranges has some incredible history and stories."
A retired banker, Robert Thiesen lived in Forsyth for 27 years before moving to Billings in 1985.
He has an emotional connection to the Stillwater River, where he fly-fishes on the land of a kind-hearted ranch family, and to the area north of Forsyth, where he hunted for many years. Thiesen is treasurer of the Magic City Fly Fishers.
John Spencer grew up as "an Air Force brat," living in or traveling to all but three states.
For the last 33 years he has called Montana home. He worked as a geologist before retiring and becoming deeply involved with the Yellowstone River Parks Association. As president of the association, he advocates for the Yellowstone and its greenway.
For 16 years, Steve Sheriff has chaired the geosciences department at the University of Montana. He is also an alpine climber, backcountry skier and kayaker, who has roamed, climbed, swam and/or skied in all of Montana's major mountain ranges. He has also hunted in much of Eastern Montana.
When Sheriff travels the state, he sees a long-lived story recorded in the state's natural features, which include some of the nation's oldest rocks, youngest volcanic features and active faults interspersed with the remains of ancient seas and mountain ranges.
For 15 years, Tom Reeves has taught science, mainly chemistry and biology, at Dawson Community College in Glendive. Reeves grew up on a farm at Lindsay, a spot that figures prominently in one of his top picks.
Because she works in the Billings office of the Montana Fish, Wildlife and Parks department in an administrative support position, Andrea McClenning is a bit partial toward Montana's state parks. She grew up in Nashua, near Fort Peck, and worked for three summers as a fisheries technician on the Missouri River below the Fort Peck Dam. Her husband still works as a fisheries technician.
Since 1989, Clayton Marlow has worked as a range scientist at the Montana Agricultural Experiment Station in Bozeman. He has done field work on the effects of livestock grazing on riparian areas and livestock-big game interactions in more than half a dozen river valleys across Montana. He is also studying the effects of long-term fire suppression on the habitat along the Missouri River Breaks and in the mountains between Whitehall and Boulder.
Marlow has seen progress in developing livestock-management strategies that optimize economic production without degrading wildlife habitat. But he worries that the rampant subdivision of Montana into ranchettes will have a far more crippling effect on Montana's wildlife than livestock grazing.
Born in North Dakota, Mike Carlson has been a Montana resident since 1969.
He is the coordinator for the Eastern Plains Resource Conservation and Development Inc. of Sidney, a 16-county rural economic and community development organization he started in 1990. The organization focuses on developing natural resources including wind, ethanol and biofuels. Carlson, who lives in Glendive, stuck to recognizing only those dramatic features in Eastern Montana, landscapes that he thinks often get overlooked when considering the whole state.
The method to our madness
To arrive at its list of Montana's most dramatic natural features, The Billings Gazette asked for personal opinions, and, boy, did we get them.
Some voted for individual mountain peaks; others listed all of Glacier National Park or the entire Continental Divide. So, we divided responses up into broad categories.
Individual passions colored some lists. Geologists gravitated toward rock formations. Fishermen drifted toward rivers.
A few Eastern Montanans evinced such fierce hometown pride that they refused to consider Western Montana landmarks, as if it might seem sinful to cross the Divide. One, who put the Beartooth Mountains at the top of his list, bragged about the range possessing the tallest peaks in the state, then concluded: "Take that Western Montana."
Rick Graetz, the founder of Montana Magazine, and his wife, Susie, who have spent years writing and photographing Montana's landscapes, are adamant about dividing any Top 10 list into Montana East of the Mountains and Mountain Montana. Pitting the majestic, in-your-face views of Western Montana with the simple grandeur of Eastern Montana's landscape is like comparing apples and oranges, Graetz said.
"What's dramatic on the prairie isn't dramatic when you put it up against Granite Peak," he said.
Makoshika State Park in Glendive showed up on nine people's lists, but only hit the top spot once.
John Wheaton, a hydrogeologist with the Billings office of the Montana Bureau of Mines and Geology, expressed the difficulty many felt about ranking one dramatic landscape over another.
"To raise some above the others seems almost petty," he wrote. "Is walking across a wind swept prairie during a blizzard any more dramatic than walking along a mountain stream; or watching a thunderstorm, blue sky and snowflakes all at the same time; or is it any more dramatic than grass and sage brush on any ordinary day?"
Be the first to know
Get local news delivered to your inbox!