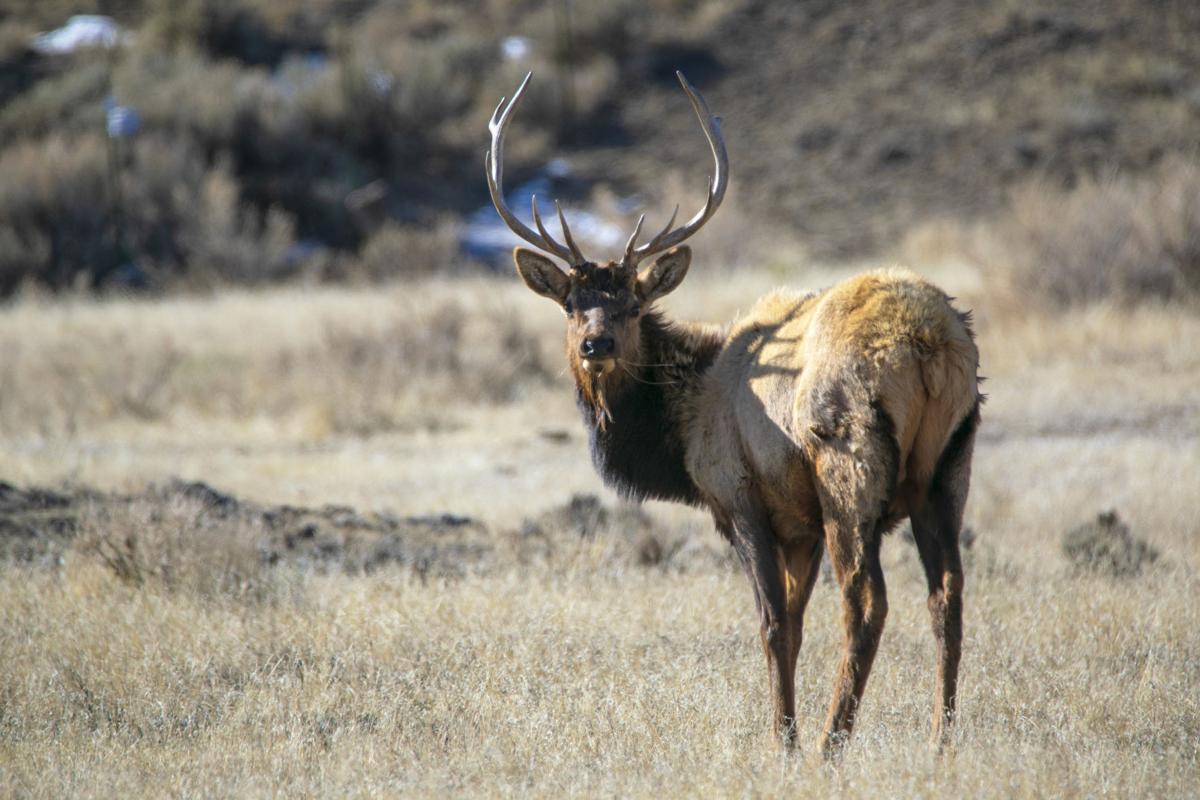 Following a relatively mild winter, the number of elk residing in and north of Yellowstone National Park remains close to counts in 2019, according to data recently compiled by Montana Fish, Wildlife and Parks.
Overall, elk populations seem to remain stable inside the park while continuing to fall north of Yellowstone.
This year's elk count hit 6,249 compared to 5,800 in 2019. No population survey was done in cooperation with the Park Service in 2020 due to the COVID-19 pandemic, as well as issues with weather and aircraft availability.
Although the total number of elk counted this March was up more than 7% compared to 2019, the two aren't comparable because this year's survey was completed using a helicopter instead of a plane, Livingston FWP biologist Michael Yarnall noted in his report. Seeing elk from a helicopter is easier than from a plane.
Other takeaways from the survey included:
• Cow-calf ratios are still slightly below long-term averages. Twenty calves per 100 cows is "generally considered necessary to maintain a stable elk population in this area." Nineteen calves per 100 cows were counted this year.
• Spike bull counts were up slightly, which is encouraging for mature bull recruitment into the population. The downside is that recruitment is stronger in the park than outside, where it remains below average.
• "The proportion of bulls observed that were five points or less and the proportion that were six points or greater were similar to the proportions observed in 2019; slight increases observed this year were due in part to a reduced proportion of bulls that had shed their antlers at the time of the survey." A majority of those bigger bulls have learned to remain inside Yellowstone where they aren't hunted.
• Although FWP has experimented with different ways to reduce the bull elk harvest, hunters killed more bull elk in Hunting Districts 317 and 313 this year than the long-term average. Out of the 222 elk killed, an estimated 100 were younger bulls and 134 were bulls with six points or more.
Not included in those figures are tribal elk harvests, which are roughly estimated at 79 total, 17 of which were bulls. 
"Discussions among FWP, sportsmen, landowners, and other interested parties are ongoing regarding whether changes will be proposed during the season setting process for 2022-2023," Yarnall noted.
With the elimination of the Gardiner late hunt in 2010, the elk harvest has dropped significantly in Paradise Valley and the Gardiner Basin. In 2000 the total harvest was 1,364 elk. With the late hunt gone in 2010, hunters killed only 379 elk. In 2020 the harvest was 367 animals with 22 elk killed during late shoulder season hunts.