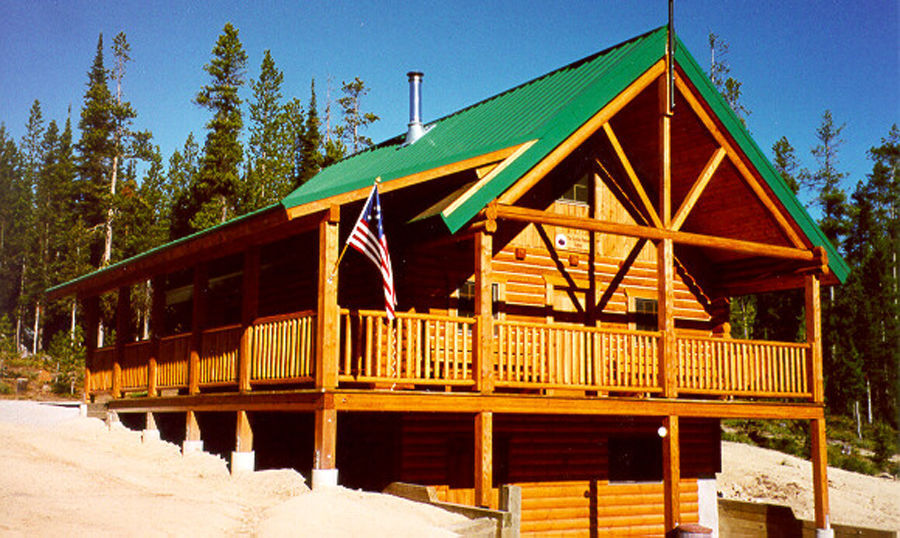 Guard to conduct Purple Heart Hunt on Fort Harrison
The Montana National Guard will again this year be providing an opportunity for up to five Purple Heart recipients to hunt mule deer on the training area at Fort William Henry Harrison.
The hunt is in accordance with regulations associated with Montana Fish Wildlife and Parks Hunting District 388. Being a Purple Heart recipient is the only requirement to be eligible for this program.
The available dates for the 2020 hunt will be conducted from Nov. 9-15. One hunter will be allowed each day. No party hunting will be permitted. This year hunters are not required to possess a permit to hunt from a vehicle.
Reservations are on a first come basis and open on Oct. 1. Reservations can be made by phone to Fort Harrison Range Control at 406-324-3694. 
Hunters must follow all FWP deer hunting regulations for hunting district 388, a weapon restricted area. The only firearms that may be used are muzzleloaders, handguns with a barrel shorter than 10½ inches, and shotguns. Archery is also allowed in the weapons restricted area.
Volunteers sought to host at Gordon Reese Cabin
Officials of the Wisdom Ranger District of the Beaverhead-Deerlodge National Forest welcome winter recreation enthusiasts to volunteer at the Gordon Reese Cabin located at the Chief Joseph Cross Country Ski area this winter.
Volunteers are welcome to assist in maintaining this popular facility throughout the winter season. Each Tuesday and Friday during the ski season is set aside for volunteers to serve as Forest Service cabin hosts, helping maintain the cabin and trailhead facilities during the day and staying overnight for free.
It is not necessary for volunteers to stay in the cabin through the entire day. Volunteers and their guests are encouraged to enjoy and explore the trails and surrounding winter beauty. Forest Service staff asks that volunteers occasionally return to the cabin to tend the woodstove fire, ensure snow is melting for hot water, and make the cabin clean and comfortable for visitors to use as a warming shelter during the day.
General volunteer host duties include: meeting and greeting the public; answering visitor questions; shoveling paths leading to both outhouses at the cabin and the trailhead; clearing snow from the deck and doors; stocking and cleaning the cabin and both outhouses; restocking firewood from the basement to the main floor and tending the woodstove fire. Please keep in mind that COVID-19 mitigations will need to be discussed with the local district in order to protect our valued volunteers and the general public.
To volunteer at the Gordon Reese Cabin, call the Wisdom Ranger District office at 406-689-3371 beginning Monday, Nov. 2, 2020 at 8 a.m. Due to the popularity of the cabin volunteer program, this will be the only phone number available for volunteers to sign-up.
The Gordon Reese Cabin is available to the general public to rent from Dec. 1 through April 15. Reservations are $10 per day and can be made on-line beginning Monday, Nov. 2, 2020 at 8 a.m. at www.recreation.gov, or by calling 877- 444-6777. Cancellations are also handled through www.recreation.gov.
The cabin is located approximately ½ mile from the Chief Joseph Pass parking area/trailhead on Montana State Highway 43, 10 miles south of Sula and 25 miles west of Wisdom. 
For more information, contact the Wisdom Ranger District at 406-689-3243.
Be the first to know
Get local news delivered to your inbox!