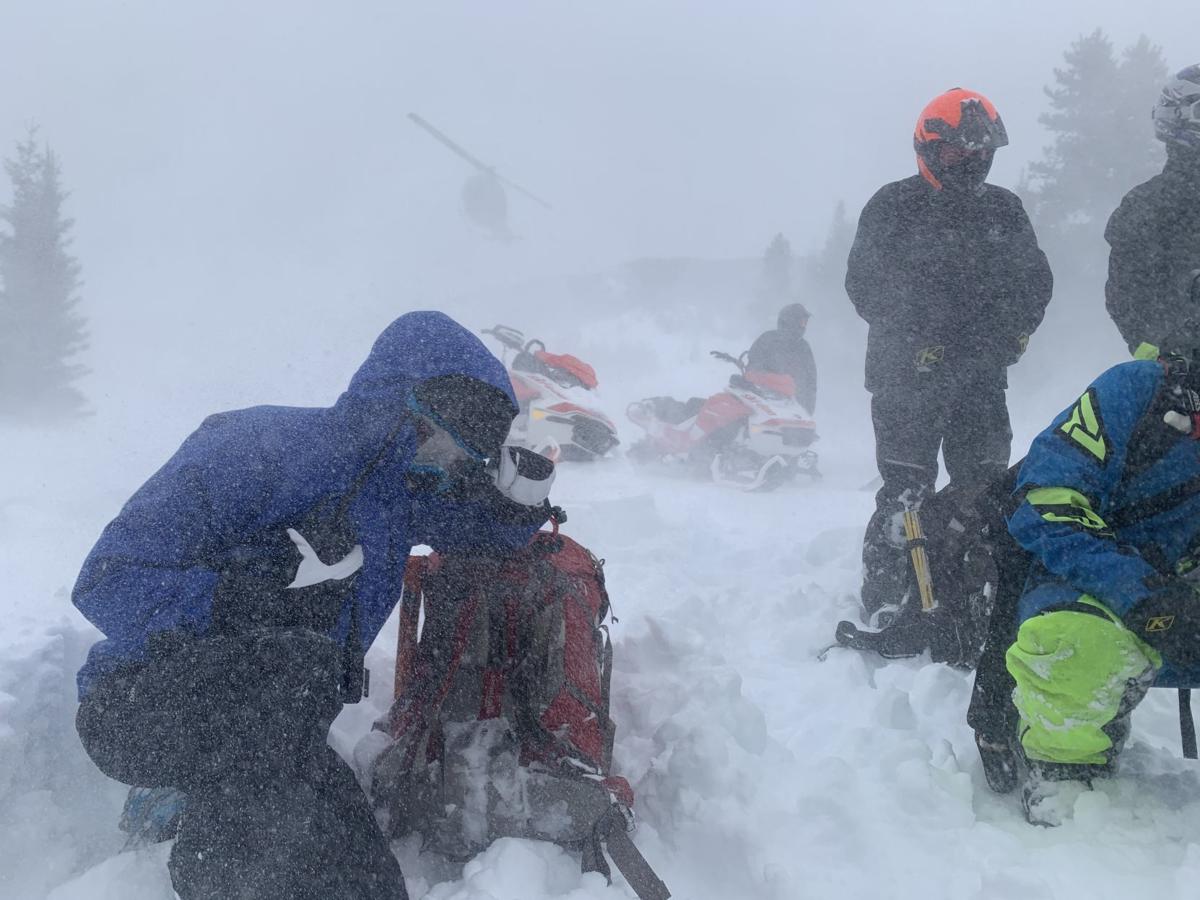 CASPER, Wyo. — A pair of snowmobilers from Montana survived two nights outdoors in the Beartooth Mountains before being rescued Saturday, the Park County (Wyoming) Sheriff's Office reported.
The men — Trevor Wayne Deal, 22 of Bridger, and Maison Deacon Ostwald, 21 of Laurel — were found Saturday by a Park County search and rescue team. They were exhausted, dehydrated and hypothermic.
Ostwald suffered severe frostbite and was flown to Idaho Falls Burn Center. Ostwald declined treatment, according to a press release from the sheriff's office.
"Most often search and rescue missions similar to this one do not have a positive outcome, so it was incredibly satisfying for our members to have such an emotionally rewarding end result," said Sheriff Scott Steward. "And this was in no small part due to the volunteers who stepped up in a time of need. All of us should be grateful for their unselfish giving attitude."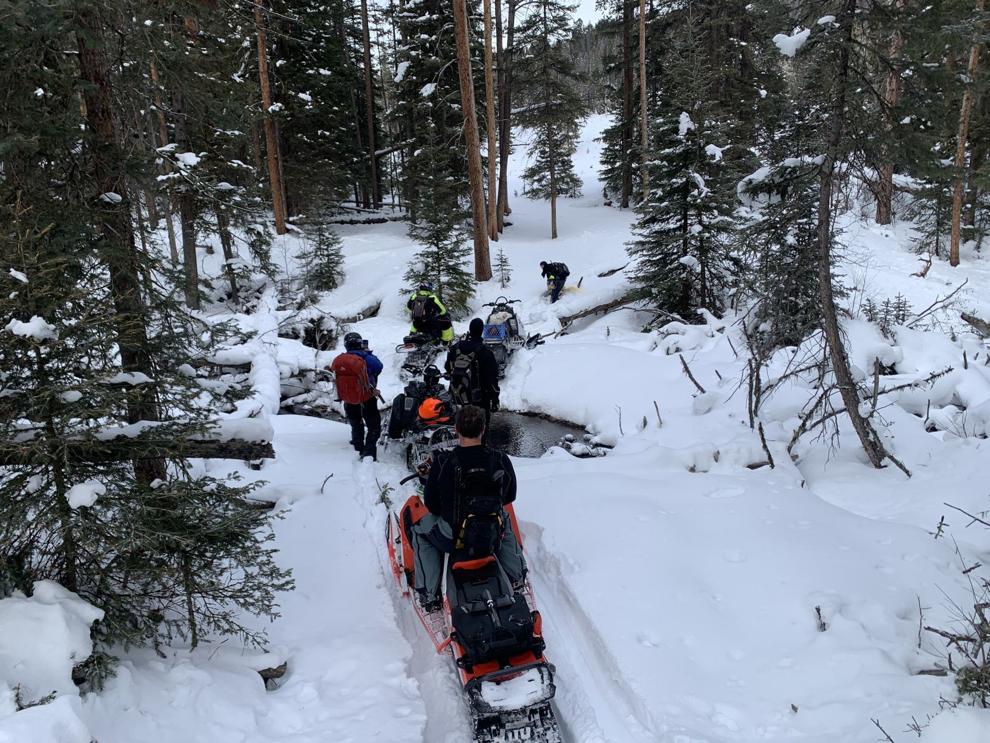 The men had gone snowmobiling Thursday morning in the Beartooth Mountains east of the Top of the World Store. At about 5 p.m., a friend of theirs received a call saying one of their snowmobiles had become disabled and they were trying to get back to the highway on their own.
The Park County Search and Rescue team searched through the night, but did not find them. They ended the search at 4 a.m. Friday, but resumed it three hours later. They were assisted by two Blackhawk helicopters.
"At one time, over 50 volunteers on snowmobiles were mobilized in the search area," the sheriff's office stated.
Using information from one of the men's last call, rescuers on Friday afternoon learned it was made in an area southwest of Fantan Lake. Rescuers began searching that area and found an abandoned snowmobile that belonged to the men. Tracks showed the men headed south on a second snowmobile, but given the terrain, weather and approaching nightfall, the search was halted for the evening. 
On Saturday morning, the rescuers used a helicopter to survey the area. They picked up a new trail of snowmobile tracks and followed it down a steep draw, the sheriff's office said. The helicopter eventually had to leave to refuel, but ground teams heard the men shouting for help in an area of spruce trees. 
Deal told his rescuers that he and Ostwald had gotten into a very steep area of heavy snow, and when they tried to ascend, one of of their snowmobiles rolled. They could not get it upright due to the conditions, so they abandoned it and tried to reach the mountain's bottom, the press release states. 
During the first night on the mountain, the men started a fire using gas from the snowmobile, which Deal ignited with a spark plug wire. On Friday, they tried to get out on the one snowmobile that was still working, but it struck a boulder, breaking the steering linkage. They went on foot, and when night fell, they covered themselves with spruce branches since they had no means to start a second fire.
When they woke the next day, the could not feel their lower extremities, and it took them two hours to move 100 yards. 
"Deal commented that if not rescued in the next 4-5 hours, they both had resigned themselves that they were 'going to curl up and die.' As they began getting these thoughts, that's when they heard the Huey in its search pattern," the press release states. "When it left, that's when they heard the snowmobiles below them and began shouting for help."