Four years after its planned release, the Bureau of Land Management has published for comment a draft plan for managing some of the wildest country in central Montana along the Missouri River.
The draft environmental impact statement and resource management plan developed by the Lewistown and Butte field offices sets out recommendations for 650,000 acres across portions of Cascade, Chouteau, Fergus, Judith Basin, Meagher, Petroleum, Pondera, Teton and Lewis and Clark counties.
The original plan was to have the entire process, which started in 2014, completed by 2016.
"The Washington office wanted additional analysis and a broader range of alternatives," said Al Nash, chief of communications for the Montana/Dakotas BLM. "We needed to do additional review."
That required more work at the field offices, slowing the process, he added.
"The goal on the part of all of the reviewers is to have the strongest document to get out to the public," Nash said.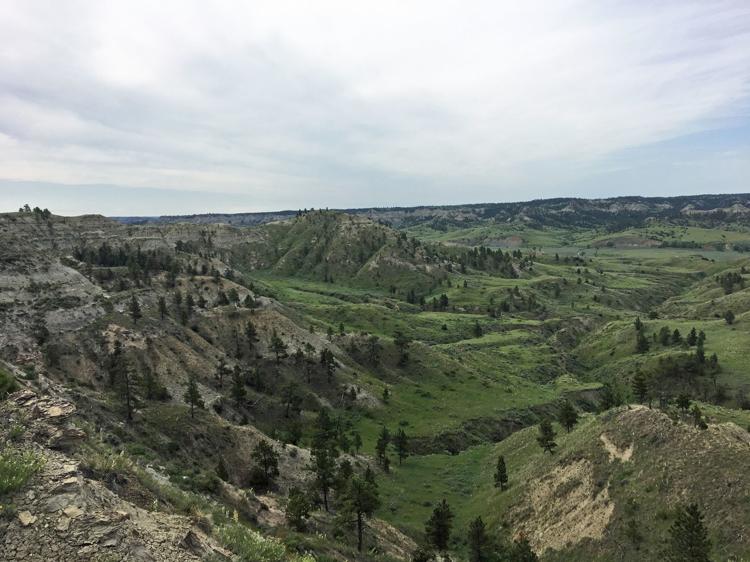 Slowdown
The documents were first submitted in 2016 to the Department of Interior — which oversees the BLM as well as the Park Service and U.S. Fish and Wildlife Service. Then the political landscape changed.
In 2016, Donald Trump was elected president, and in 2017 he appointed former Montana Congressman Ryan Zinke to lead the Department of Interior. The new administration's priorities for the BLM have been to boost oil and gas development under an "America First Energy Plan" while reducing protected wildlands such as the Bears Ears National Monument in Utah.
Alterations
Following Department of Interior review and subsequent BLM staff modifications, the Montana field offices' preferred alternative was substantially modified.
The current preferred alternative, Alternative C, does not identify any Areas of Critical Environmental Concern or Wilderness Study Areas for protection. Wilderness Study Areas would instead "be managed to emphasize other multiple uses as a priority over protecting wilderness characteristics."
Nash said the public shouldn't zero-in on the preferred alternative because there are a range of other options offered.
"It's a preferred alternative, not a decision," he said. "We really need the public to look at that variety and tell us what's important and why."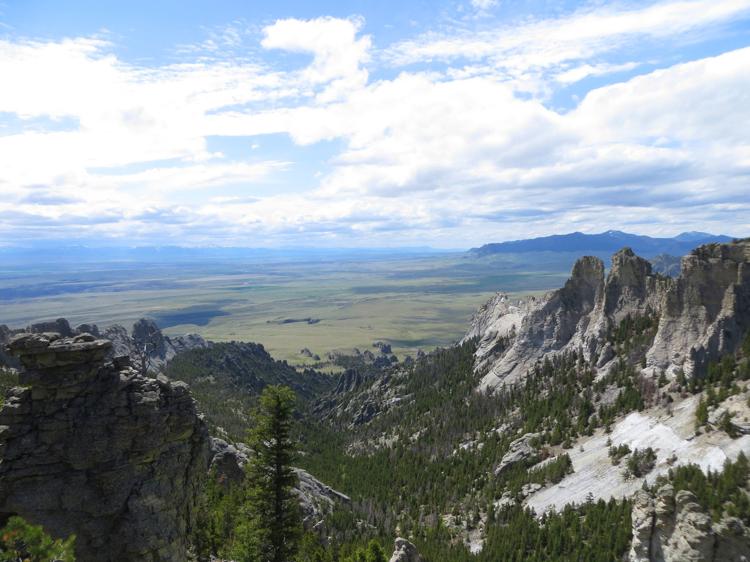 Previously
In comparison, though, the document originally submitted to Interior in 2016, which the Montana Wilderness Association received through a Freedom of Information Act request, showed a preferred alternative that included more than 100,000 acres of Wilderness Study Areas and 26,000 acres for Areas of Critical Environmental Concern.
The change raised an alarm among Montana conservation groups.
"The Department of the Interior trashed the recommendations it received from the Lewistown Field Office, recommendations that came about after a transparent public process that included local input, citizen surveys, and a healthy regard for what makes this part of Montana special," said Mark Good, senior conservation adviser at Montana Wilderness Association, in a press release. "The RMP we see today was concocted in some swampy D.C. backroom as a gift to the oil and gas industry."
Nash said the new alternative simply "tilted the balance to another emphasis.
"Once we consider all of the public review and comments we can select from any of those alternatives or parts of alternatives for a final decision," Nash said.
WSAs
Despite the new preferred alternative, the BLM noted in its own document that the agency had identified 47 units, totaling 335,358 acres, during its wilderness inventories. Out of that the agency found 202,400 acres had wilderness characteristics. So although the agency recognizes the lands have wilderness characteristics, it is recommending the land not be managed with that in mind.
A new wilderness area hasn't been designated in Eastern Montana since 1976 when the 20,800-acre UL Bend and 11,300-acre Medicine Lake wildernesses were set aside. They are the only wilderness areas east of the Rocky Mountains in Montana.
WSAs are political hot potatoes in Montana.
You have free articles remaining.
Last year U.S. Rep. Greg Gianforte introduced a bill that would release all BLM and Forest Service wilderness study areas in Montana that have awaited congressional action for 40 years. His proposal was met by stiff opposition by state conservation groups who said Gianforte should let locals decide how they want the lands managed.
Gianforte said he was responding to Montana's Republican-controlled Legislature, which in 2017 voted for the de-listing of wilderness study areas. No Democrat supported the measure.
Acronyms
Meanwhile, the new BLM document's preferred alternative boosted Special Recreation Management Areas from 23,000 acres in the original proposal to more than 42,000. SRMAs are "targeted to receive direct recreation funding and personnel" for "special recreation opportunities," according to the BLM. SRMAs can be subdivided into Recreation Management Zones "to better manage the variety of uses that may occur in different parts of a given SRMA."
BLM lands along the Blackfoot River corridor are managed as an SRMA, as is the Shepherd Ah Nei Recreation Area north of Billings that divides use between motorized vehicles, hiking, biking and horseback riding.
The new draft documents also propose increasing the amount of Extensive Recreation Management Areas from 4,000 acres to 210,000. ERMAs are defined as requiring "specific management consideration in order to address recreation use" and demand.
Minerals, grouse
The Lewistown and Butte field offices also oversee 1.19 million acres of federal mineral estate, 99 percent of which would be open to exploration under the preferred alternative.
The BLM plan also "considers changes from the 2015 Greater Sage-Grouse Approved RMP Amendment related to mineral materials and does not carry forward the recommended mineral withdrawal for Sagebrush Focal Areas."
The BLM's own sage grouse plan for the area identified about 233,000 acres of core sage grouse habitat along with another 112,000 acres of other areas used seasonally or year-round by the prairie birds.
Bison, grazing
On the issue of bison reintroduction on BLM land, the draft alternative noted, "If public lands are proposed for bison restoration, the BLM would work closely with the State of Montana through the BLM's established planning processes. Any consideration of placing wild bison on BLM-administered lands would also include full involvement by tribal and local governments and the public."
Although that type of action may be far in the future, the agency is processing a request from the American Prairie Reserve to modify grazing permits on BLM lands by removing interior fencing to allow its bison herd to roam. No decision on that request has yet been made, although the Montana Legislature passed a resolution urging the Department of Interior to deny the request.
In its draft proposal, the BLM specifically addresses the issue writing: "Privately owned bison are considered livestock and, as such can be permitted by the BLM. The primary test in making this distinction is whether the owner of the animals qualifies as an applicant under the requirements of the grazing regulations. The grazing regulations define qualified applicants and apply equally to all qualified applicants, regardless of the class of livestock. Privately owned bison may be authorized to graze under the regulations, provided it is consistent with multiple-use objectives. As with other classes of livestock, bison may be permitted to graze where environmental review indicates no conflict with resource objectives or attainment of Standards for Rangeland Health."
Most of the BLM lands are open to grazing under the preferred alternative, with only 14,600 acres (2%) of its lands unavailable to protect other resources. "The remainder of the decision area is open to grazing (approximately 636,600 acres, or 98 percent of BLM-administered lands in the planning area)." There are 590 grazing allotments in the planning area.
Hunting
It's estimated that about 166,000 people visit the BLM lands to recreate, mostly big game hunters seeking elk, deer, bighorn sheep and upland birds. Those hunters bring an estimated $4 million into the region's economy, according to a 2016 study by Headwaters Economics.
"Central Montana has some of the most productive big game habitat in North America," said Dave Chadwick, executive director of the Montana Wildlife Federation, in a press release.
The proposed BLM alternative reduces secure habitat for wildlife in favor of more road building, Chadwick said.
"Throwing these public lands open to unfettered road construction and other development will harm wildlife populations and reduce hunting opportunities," he said.
Comment
When approved, the Resource Management Plan will replace the 1984 Headwaters and 1994 Judith-Valley-Phillips RMPs for an estimated 20 years or more.
Comments on the documents may be submitted by email to: blm_mt_Lewistown_rmp@blm.gov. Comments may also be submitted by mail to: RMP Comments, Bureau of Land Management Lewistown Field Office, 920 NE Main St., Lewistown, MT 59457. The comment period extends for 90 days.
Printed copies are available at the Lewistown and Billings BLM offices.