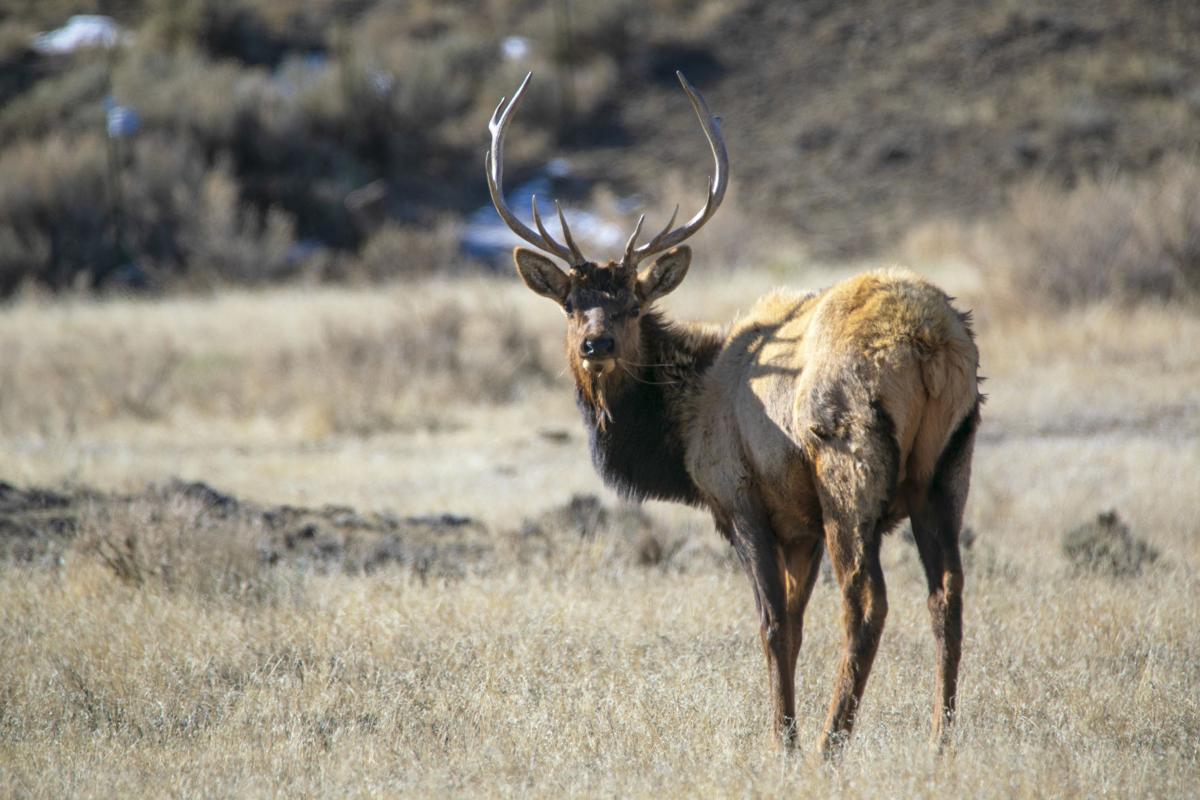 Change is coming to elk hunting in Montana.
What form those changes may take and when they may be implemented are still uncertain, but a group of volunteers has outlined some guiding principles for developing new guidance. The six principles were presented for approval to the Fish and Wildlife Commission at its Thursday meeting.
"We felt we need to maintain hunting as the primary tool for elk population management, that does not mean it has to be done exactly as it is done now," Ed Fryer, one of 14 members of the Elk Management Plan Initial Guidance Citizen's Group, told the commission. "We think there are some other scenarios that could be developed over time."
The group's strategic principles, which the commission approved, are:
• Maximize collaborative opportunities for stakeholders to be involved in the decisionmaking process both in transparently formulating and implementing the Elk Management Plan.
• Maximize the integration of the best available peer-reviewed scientific data into the elk management decision-making processes.
• Maximize coordination between predator and elk management plans.
• Maintain public trust management of elk.
• Maintain FWP's primary role in the management of elk.
• Ensure regular review and update of management and population objectives.
Citizen's group member Marcus Strange said the principles are foundational to what the group would like to see accomplished. The volunteers began meeting in November. The next step is to use the principles to construct broad concepts, said Lindsey Parsons, who Fish, Wildlife & Parks hired to write the new elk management plan. The last plan was adopted in 2005.
Commissioner Patrick Tabor, of Whitefish, said he didn't think FWP should be "shackled" by the old ways of a five week rifle season, in part because of the changes to animal behavior and the environment caused by climate change.
"I feel like we have to be really flexible around seasons and where they fall to solve some of those issues," he said.
Parsons said the commission has the authority to change seasons and dates. The elk plan volunteers were specifically asked to stay away from such details, as well as setting any new population objectives.
Group member Everett Headley said the members hope the finished elk plan will be more flexible enabling it to incorporate new science as it becomes available. That will allow FWP to be creative in its approach to solving problems, he added.
Parsons said the last plan was very detailed, which takes more time to write. Public feedback, and how that process works, will determine how long before the new plan is finished, she added.
Thomas Baumeister, a former FWP employee who now represents Montana Backcountry Hunters & Anglers, questioned why the department threw its support behind House Bill 505, a move that seemed to jump ahead of work the elk plan committee is doing. Sponsored by Rep. Wylie Galt, the bill would have incentivized elk harvest using landowner-sponsored licenses. The bill died on a tie vote.
Hank Worsech, FWP director, said there was a lot of confusion around what the department did. He said legislators can bring any bill they want forward, but FWP chose to work with Galt rather than vetting it for six months as the agency normally would.
"People who understand how the legislature works, they can bring any bill they want forward, it doesn't have to be vetted with the public," he said.
"We are going to keep pushing this issue, to try to get people to talk together, the landowners and sportsmen and everybody else," he added. "From my perspective the department no longer has a hammer to do these things but we need to look toward incentive based things."