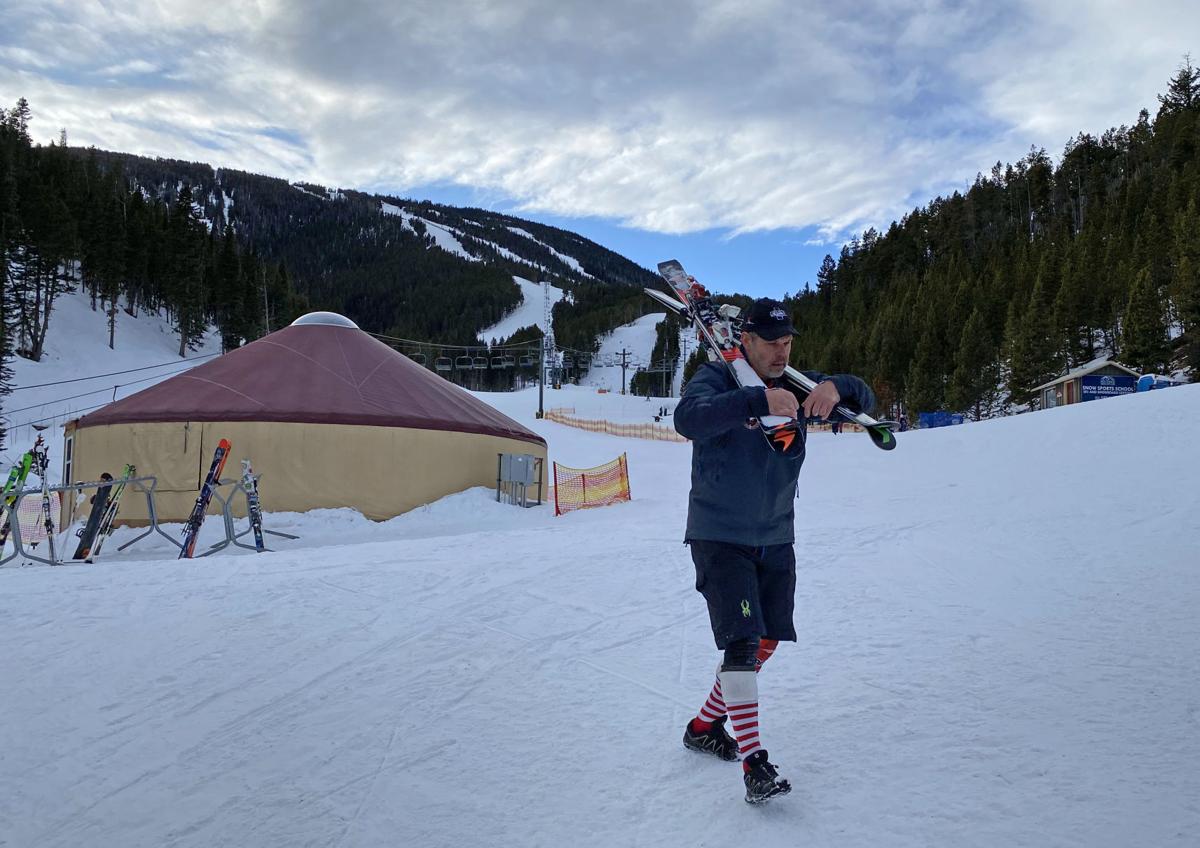 Red Lodge Mountain will open to skiers and snowboarders on Friday under strict COVID-19 protocols meant to keep visitors and employees safe.
"I'm just happy we're still in business," said Jeff Schmidt, mountain manager.
Last spring ski areas in Montana and across the nation closed as the novel coronavirus outbreak surged, cutting short the prime spring skiing season. Now they are reopening under regulations that will change how people recreate at resorts, with each mountain adopting its own protocols.
"I'm curious to see how it plays out in our industry," Schmidt said.
Red Lodge Mountain will open with limited lifts following warm weather that melted off a heavy early season snowfall. Miami Beach, the Magic Carpet, Willow Creek and Triple Chair will be operating. Snowmaking efforts have been underway since Thursday to beef up what Mother Nature has already dropped on the hill.
Red Lodge Mountain, unlike some other ski areas, is promising everyone access to the mountain – especially season pass and 6-Tix pass holders.
"Our goal is to not ever turn anyone away," Schmidt said.
Although the ski area encourages people to purchase single-day lift tickets online ahead of time, someone driving in from Miles City will not be denied, he added.
"We want to accommodate our market," Schmidt said.
Some of the changes skiers and snowboarders will see include: reservation-only seating at the Bierstube; lodges will be open only to those who are dining and at a reduced capacity, although takeout food can be ordered at the Main Lodge and Yurt; brown-baggers are encouraged to use their vehicle as their lodge and dining area; masks will be required. More details can be found online.
One other change new to Red Lodge Mountain this season will be a fee charged to those who like to hike up the mountain before it opens. The uphill ticket will cost $20 a day or $50 for the season. Season pass or 6-Tix holders do not have to pay the uphill fee but must still get an uphill pass.
"We're not making any money off of it," Schmidt said, but the ski hill's management decided to initiate the fee as a way to monitor and control use, as well as to receive some funding for plowing, grooming and snowmaking.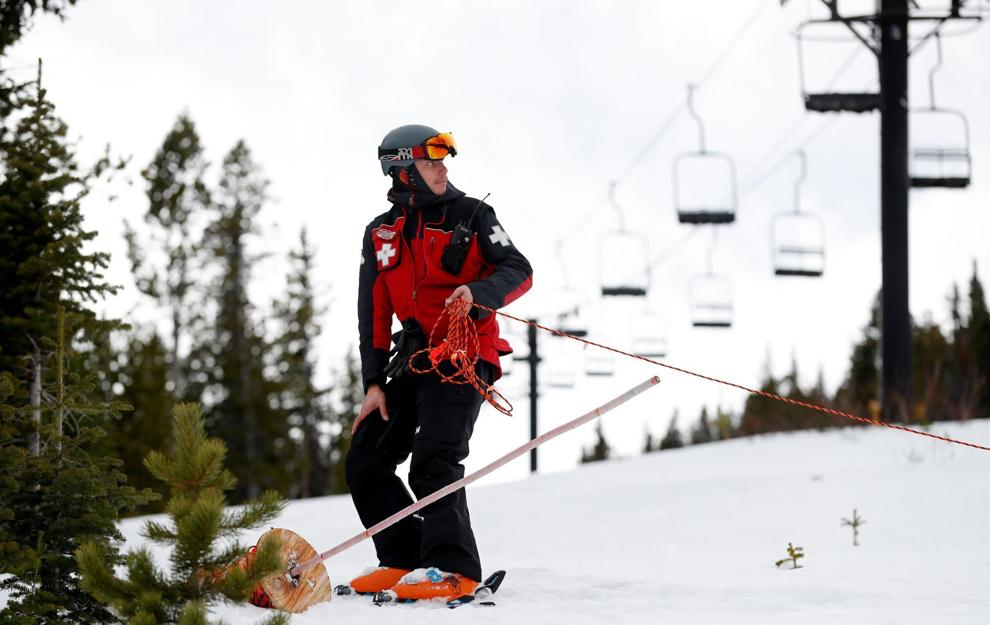 Big Sky Resort is opening its slopes on Thanksgiving Day, but due to restrictions on capacity is already sold out for the first three days it's open. Guests with season passes are still able to access the mountain on those days, with no reservations required.
"As we open up more terrain, we will be able to safely accommodate more skiers and riders on the mountain," said Stacie Mesuda, Big Sky's public relations manager.
Ski Discovery near Anaconda opens on Thanksgiving through Sunday, and will use that schedule through the next few weeks. Likewise, Great Divide Ski Area near Helena is opening Fridays through Sundays beginning this week and will open seven days a week starting on Dec. 16.
On the Montana-Idaho border, Lookout Pass is open Mondays through Wednesdays. The ski hill will be closed for the Thanksgiving holiday before reopening on Friday and through the weekend. The weekday ski hours are meant to relieve some of the pressure on the weekends, spreading crowds out. Starting Dec. 10 the mountain will be open seven days a week.
Elsewhere, Lost Trail ski Area south of Darby is tentatively scheduled to open Dec. 5, followed by Montana Snowbowl, in Missoula, on Dec. 6, snow conditions permitting. Whitefish Mountain Resort is planning to open on Dec. 10. Showdown Montana, in the Little Belt Mountains, has set Dec. 11 as its starting date. Bridger Bowl near Bozeman is set for a Dec. 15 opening day, although access will be limited. Blacktail Mountain near Lakeside in the Flathead Valley is set to open as soon as conditions allow, hopefully no later than mid-December.