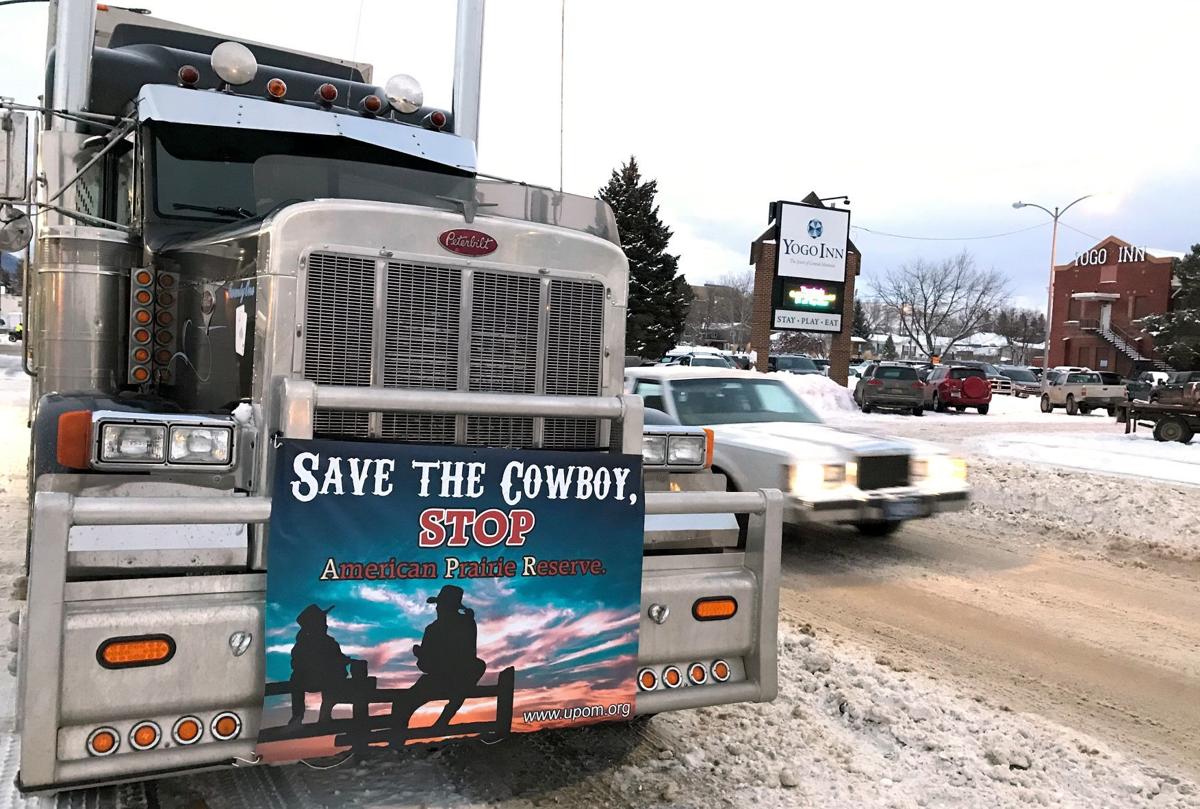 LEWISTOWN — Even here, in the heart of rural Montana, life is quickly changing.
There's now a rock radio station where once only country singers crooned on the lone AM channel. An old feed store has been remodeled into a microbrewery and restaurant, its massive wooden beams that once supported cattle and horse feed now lightened under the load of diners and drinkers. To the south, billionaire brothers Dan and Farris Wilks have bought thousands of acres of ranchland on their way to becoming the second largest landowners in the state, and to the north the nonprofit American Prairie Reserve has begun work on eventually creating a more than 3 million-acre wildlife conservation area that caters to educational and recreational tourism.
Put it all together and some long-time locals are feeling squeezed. The town newspaper's opinion page is riddled with letters from people and politicians expressing fear, anger and a bit of outrage specifically concerning American Prairie Reserve.
"Prairie Reserve. Back off please," wrote Lewistown resident Alan Vanek in a letter published Jan. 16.
"The goal of these international millionaires is to convert Eastern Montana into an American Serengeti and will convince the federal government to declare it an International Park controlled by the United Nations," wrote Ed Butcher, a former Winifred state legislator, in a Jan. 23 guest opinion.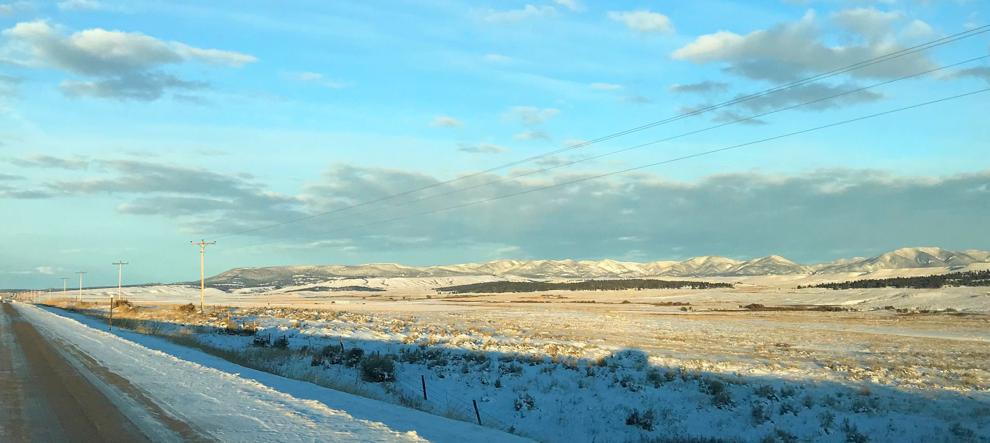 Ground zero
It was into this charged atmosphere that American Prairie Reserve officials stepped for the "Living with wildlife" conference Thursday through Friday.
"There's a great need to start a conversation," said Clint Loomis, a Lewistown artist and city commissioner, noting that it won't be easy.
Loomis was speaking on a single-digit January day inside a crowded banquet room of the Yogo Inn, "A Montana tradition since 1962," according to its slogan. The group was a mixture of scarfed cowboys, suit-jacketed PhDs and a variety of out-of-towners.
Parked outside of the inn was a semi truck with an empty livestock trailer. On the front and side of the truck were banners reading: "Save the cowboy, stop American Prairie Reserve," sponsored by United Property Owners of Montana.
The convergence of particulars made it seem as though a lamb — the APR — had arrived at its own slaughter.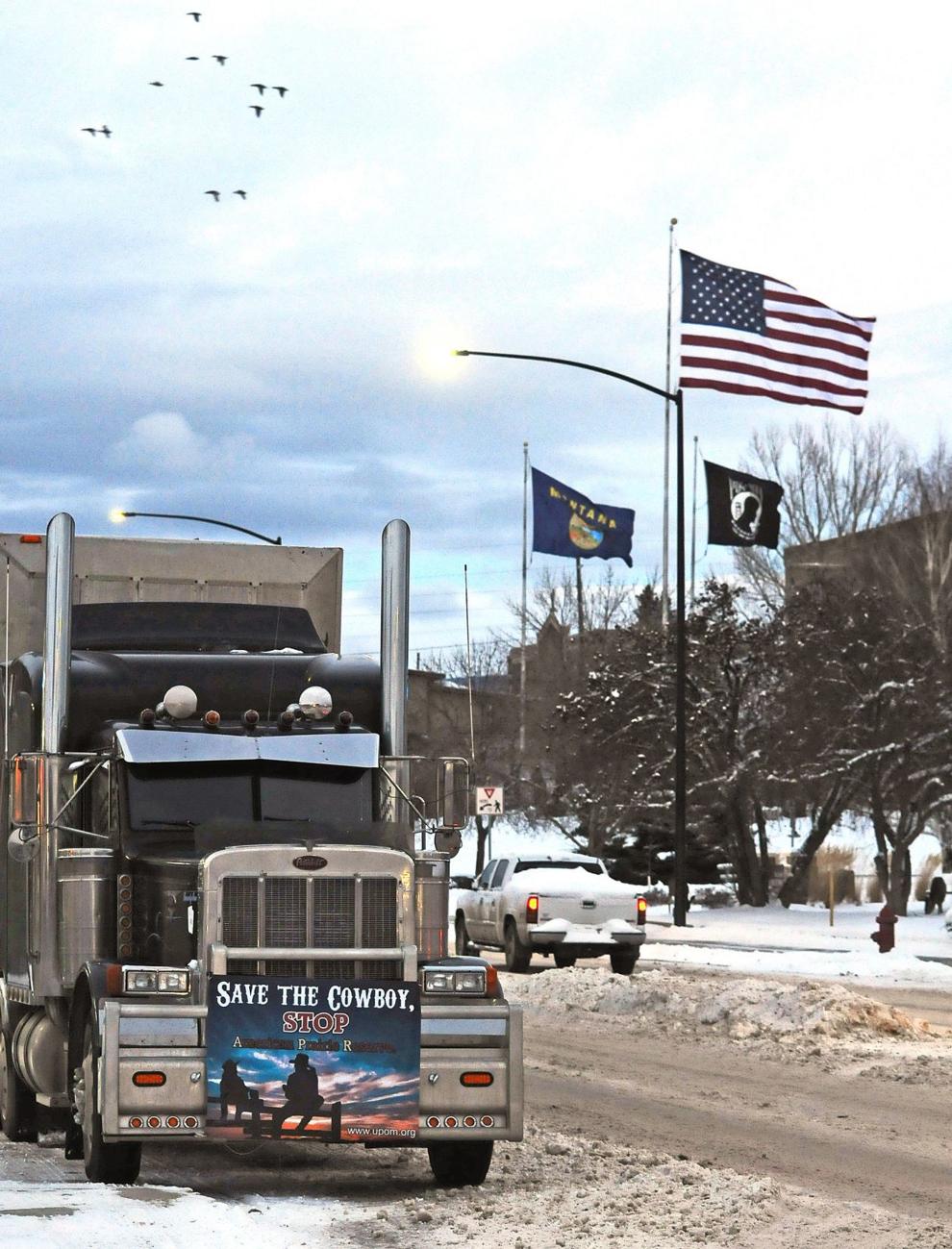 APR
Since stepping onto the Upper Missouri River Breaks landscape in 2004, buying ranches to create a wildlife preserve that now includes a herd of 1,000 head of bison, the APR has become the target of some locals' wrath. They express fears that should APR persist and grow, small surrounding communities will lose business, young ranchers and farmers will pack up for places with cheaper land, and APR's bison will escape to contaminate their cattle with disease, kill their livestock or eat their feed.
Undeterred by its local unpopularity, last year the nonprofit bought an old storefront in downtown Lewistown for an office. APR's Laura Huggins said the building will eventually become a "gateway" to the APR, much like the community of West Yellowstone welcomes visitors to neighboring Yellowstone National Park.
Townsfolk are dividing. Battle lines are being drawn. Yet the APR continues waving a flag of truce, seeking to win over its opponents. The free conference for agricultural producers was one step in that direction, although some attendees scoffed at the idea.
"We can learn from each other," said Chris Johns, a former editor in chief of National Geographic magazine, one of the chief sponsors of the conference. Johns grew up on an Oregon ranch an was once the state's Future Farmers of America president. "We need to build common ground … by respectfully listening to each other."
"Change is only effective when it happens for you and not to you," said Zachary Jones, a fifth-generation rancher from the Two Dot area.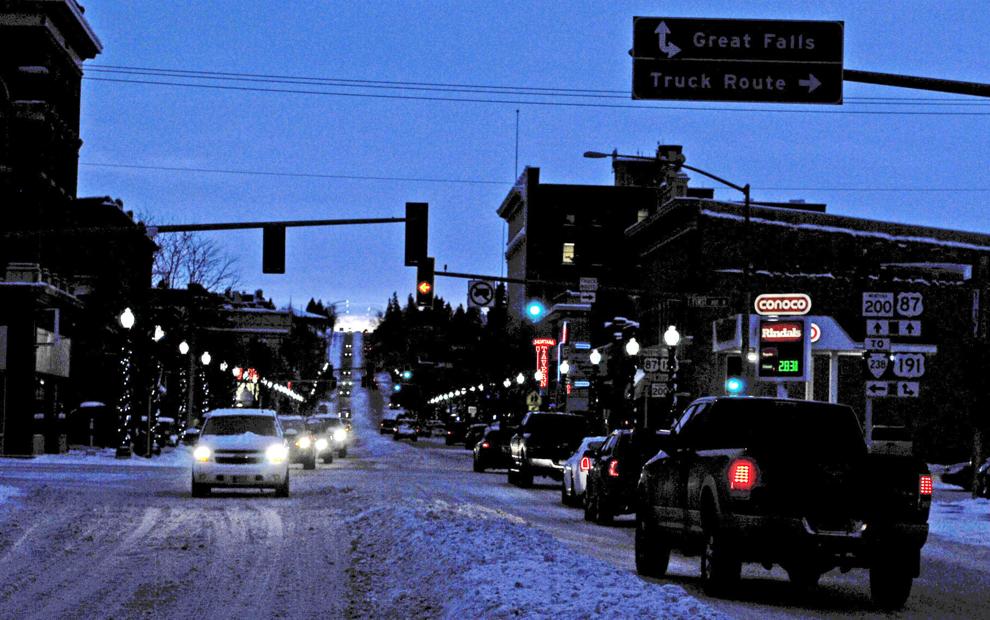 Transitioning
Cole Mannix may be a bridge between the two cultures. His family has been in the Helmville Valley of Western Montana since the 1880s. Not far from the Bob Marshall Wilderness complex and surrounded by mountains, his family and others in the region have learned to partner with state and federal agencies as well as nonprofits to stay on the land and adapt to a growing population of elk, wolves, cougars and grizzly bears.
"Oftentimes the conflict voice is what's heard in the press, but there are so many efforts to proactively figure this out that are not heard," he told the group.
Although landowners in his region near the Blackfoot River have organized to preserve and manage the area's natural resources — from water quality to soil health — he also said society needs to step up to support private land ownership and stewardship.
One way the public can do that is to recognize that landowners have to have lethal removal of predators or nuisance animals available as one of the tools in their toolbox, he said. Another is to provide a funding source to help landowners with the costs of dealing with wildlife — everything from electric fences and fladry to carcass removal and bearproof trash storage.
"We need sustainable and scale-able sources of funding that don't bury landowners in paperwork," he said.
"This isn't simple, and we really have to work together," Mannix emphasized. "I think there's a great deal of room to recognize the interests we have in common. Private land staying intact is critically important."