TOM MINER BASIN — George Davis was apparently well-known for his bad temper.
One summer day in the early 1900s things weren't going well. He was guiding a buck rake behind his team of horses in a hay meadow along Tom Miner Creek. In a fit of rage, Davis challenged God to come down and fight him. Out of a clear blue sky one cloud appeared and produced a bolt of lightning that struck Davis' team of horses, killing them both and knocking him to the ground.
"I don't know if George was chastised, but he should have been," said Connie Malcolm, an Emigrant resident who grew up in Tom Miner Basin. She was reading from her mother's book of memories written about a lifetime of living in the area.
It was a wonderful place to grow up, Malcolm said, despite the temperature once dropping to 42-below zero.
"It was an idyllic place to be raised."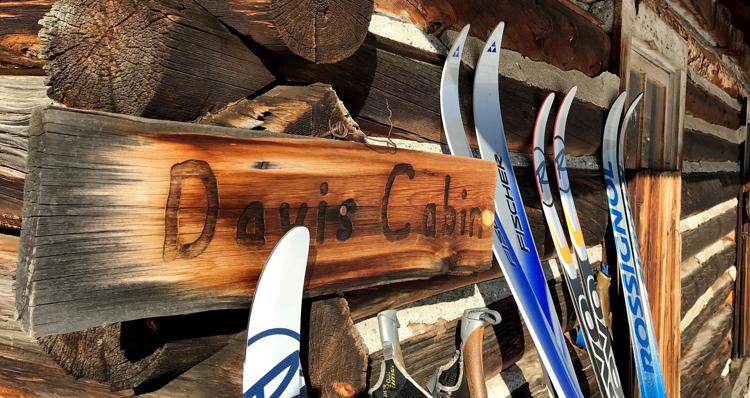 Simple fare
Maybe the story of George Davis is folklore, maybe it's true — Malcolm's mother said a few people witnessed the lightning strike — but other than that story and a small log home known as the Davis cabin, George dropped no other breadcrumbs to reveal his life story in this remote arm of the southern Paradise Valley.
For the past four years the public has had the opportunity to stay in the cabin that once housed the ill-tempered and unfortunate farmer. The land where the cabin sits is now part of the B Bar Ranch, a working guest ranch. In the winter the B Bar boasts 20 kilometers of groomed cross country ski trails as well as a variety of overnight guest accommodations.
"That cabin is very similar to a Forest Service cabin," said Trina Smith, guest operations manager for the B Bar. "It's nothing fancy by any stretch of the imagination."
Heated by a wood stove, updated with carpeting and wood paneling, with simple wooden bunks and a propane-powered stove for cooking, the cabin can best be called rustic. Step out the back door and it's a short trot to the outhouse, its door held closed by a handmade wire hook over a rusty nail.
What the cabin may lack in cushy amenities, however, is more than overcome by the expansive view of the surrounding mountains. To the north is the snowy saddle of Twin Peaks. Down south is the jagged, volcanic leftovers of Sawtooth Mountain. Back down the valley to the northeast loom the Absarokas, tinted pink in the setting sun. To the west is a low saddle in the Gallatin Range known as Buffalo Horn Pass.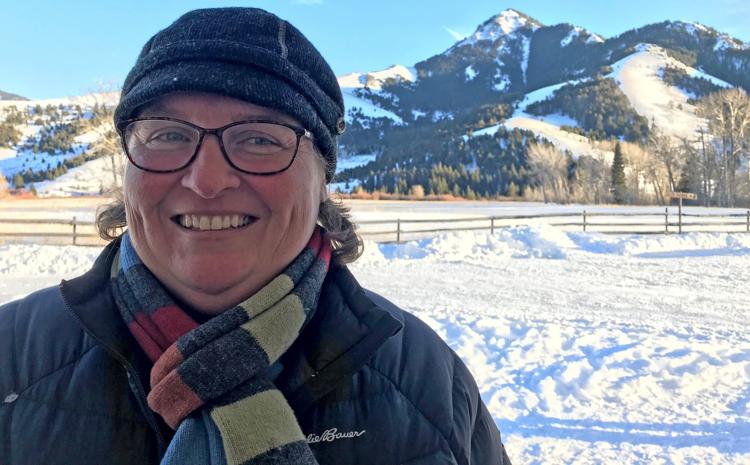 Grizzly valley
Often populated by grizzly bears in the warmer months, Tom Miner Basin seems deserted in the winter — although the occasional elk, moose, mouse or coyote track in the snow notes otherwise.
You have free articles remaining.
"I'm worried to tell you how great it is for fear of how it may become inundated with people," said Bozeman cross country skier Betty Aleagha. "The scenery is spectacular."
During one winter visit, Aleagha said she and her friends saw the "killing field" where wolves had brought down a bull elk to feed on, not far off the trail. It was like a scene out of National Geographic magazine, she added.
The lush mountain valley is west of the Yellowstone River and just north of the Yellowstone National Park border. The basin gets its name from another character who settled in the valley as early as 1872.
After first tending cattle for a Bozeman man, Thomas J. Miner apparently stayed on in the area to mine and trap. Lore has it that he would sometimes hike over the nearby Yellowstone National Park boundary to illegally kill game. Despite his transgressions, he was known to have turned in others who violated the same laws to protect the territory for himself.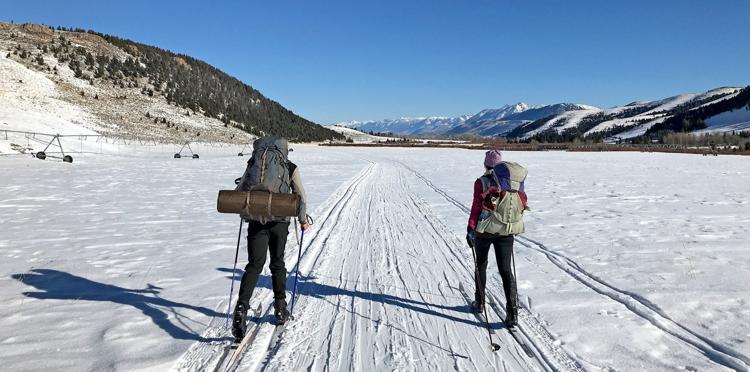 Skier secret
Aleagha said she's skied at the B Bar on days when she had the whole place all to herself. Her friend, Lena Conlan — of Bozeman via Sweden — called it the "best cross country skiing in the world," and that's saying something for a skier who grew up in Sweden, she noted.
Although this year has been skimpy on snow, enough has remained to keep all of the B Bar's trails covered. The purchase of a new groomer has helped maintain snow conditions without becoming too icy, Smith added.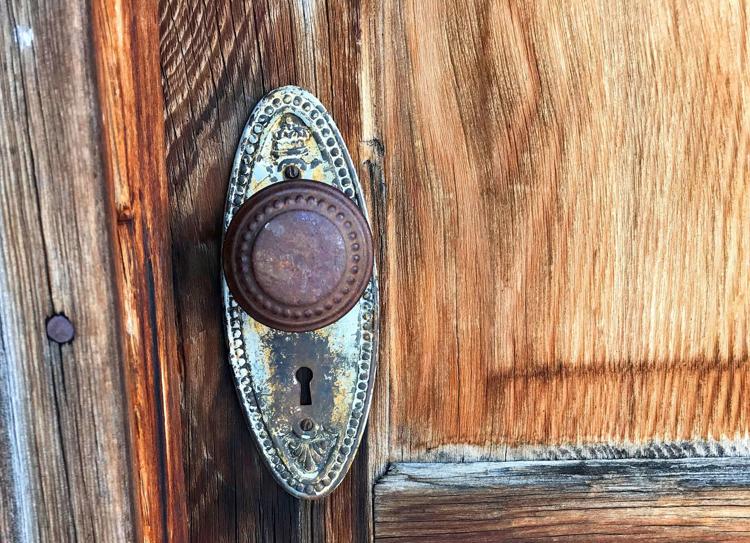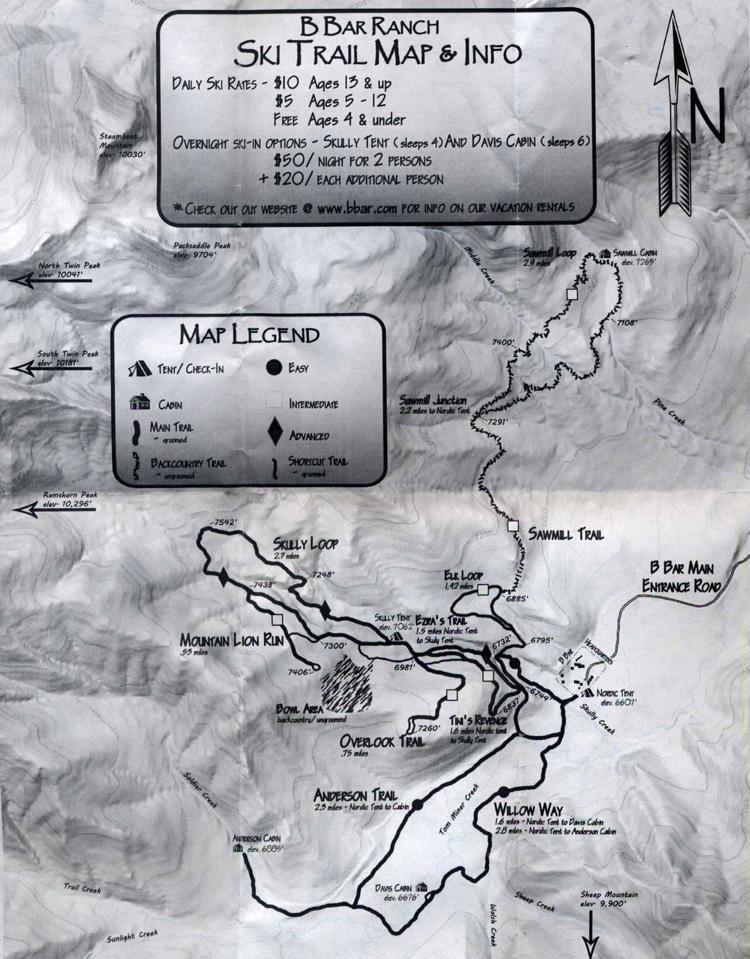 The trails range from steep mountain climbs that provide spectacular views and then speeding downhill drops, to long, languorous treks across flatlands and a winding route through creekside willows. The Skully Loop climbs to 7,542 feet from the base at 6,607 feet. One skier, rather than blaze downhill, kept her climbing skins attached to her skis to slow the 900-foot descent.
Christopher White, a furloughed Yellowstone National Park electrical shop supervisor at Mammoth Hot Springs, Wyoming, experienced the trails for the first time during a Saturday fundraiser for a Gardiner nonprofit.
"It was beautiful," he said. "The Skully Loop, that one was pretty challenging. The flats were easy. We had a 6-year-old do it with us, and a friend pulled his daughter behind him."