Plastic pollution was found in half of the 50 water samples collected this summer by a Missoula environmentalist at fishing access sites across the state.
Skye Borden, director of the Environment Montana Research & Policy Center, traveled more than 1,000 miles this summer to collect the water samples and, in the process, pick up any trash she found. The report she produced based on the results is meant to drive a discussion about ways to reduce plastic consumption and to make Montanans more aware of the issue.
"There's a lot of different impacts from recreational pressures," she said. "We might want to add elevated plastic levels to that list."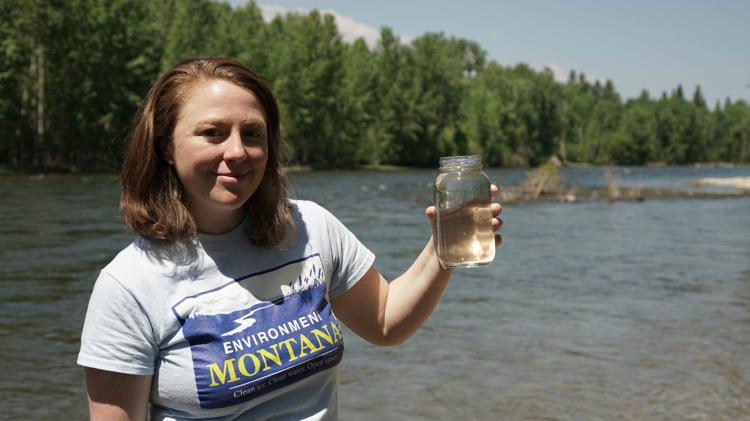 Ubiquitous
A 2016 Environmental Protection Agency report found that "4.8 to 12.7 million metric tons of plastic waste entered the global marine environment in 2010." Those plastics range from shopping bags to water bottles, bailing twine and fishing line. As the plastic items break down into smaller particles, they can work their way into the food chain, as well as contaminate drinking water.
The long-term effects of such ingestion are not well understood, but chemicals in the plastics have the potential to build up over time. Plastics like bailing twine, six-pack rings, and fishing line can also cause entanglement problems, while ingestion of larger plastic pieces by fish and wildlife can cause death by obstructing the animal's esophagus.
"Further research is needed to gain knowledge of the extent to which plastics transfer contaminants to organisms compared to other sources, as well as the toxicological impacts of plastic ingestion compared to other environmental stressors," the EPA reported.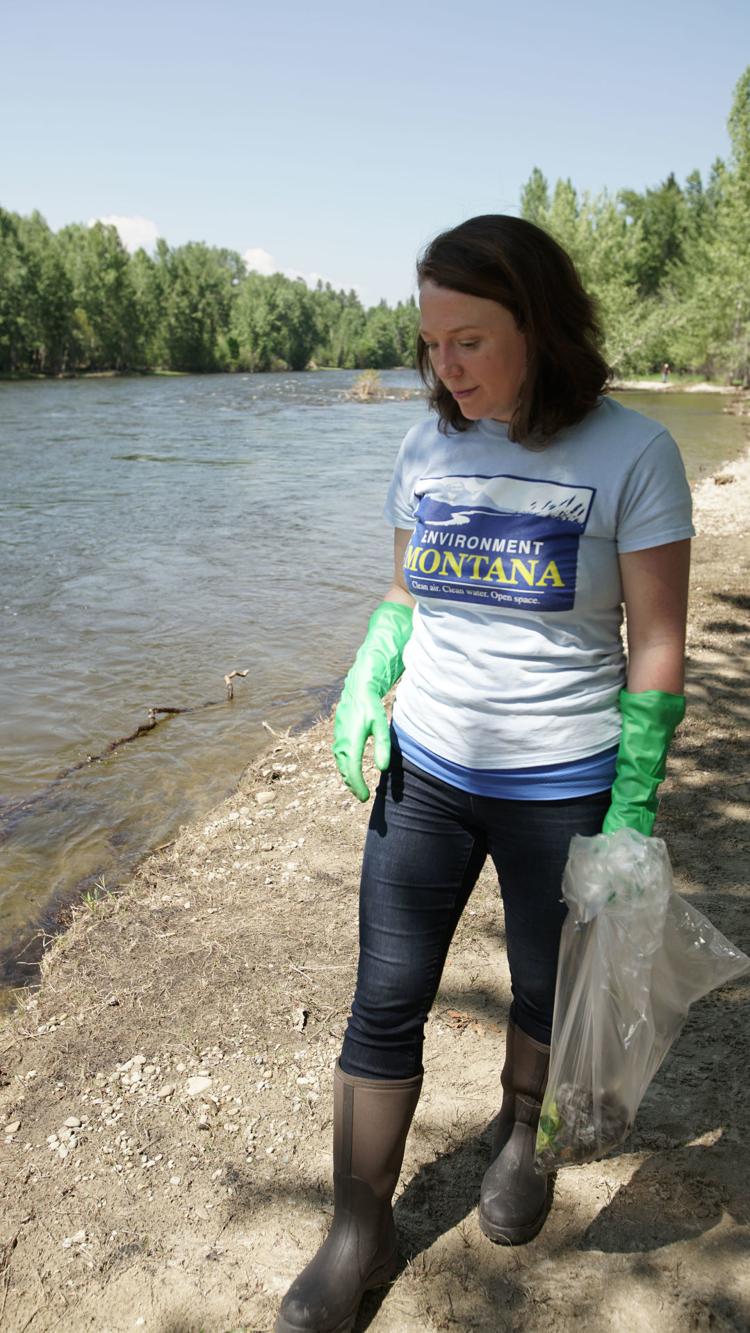 Freshwater
Although plastics and the pollution they cause have been widely reported in the world's oceans, fewer studies have looked at the problem in freshwater. A 2017 study in Colorado found small plastic particles in waters above 11,000 feet in elevation. Samples taken by a Bozeman group in the Gallatin River watershed and in Flathead Lake by a University of Montana researcher also found plastic items and smaller particles.
"We found plastics in waterways from every corner of the state, including some of our most remote rivers and lakes," Borden said.
You have free articles remaining.
Trevor Selch, a Montana Fish, Wildlife & Parks fisheries pollution control biologist, said that although plastics are on his radar it's not something that his agency or the state Department of Environmental Quality is tracking.
"There's no program in Montana that looks at it," he said, although in the last few years he has seen more scientific papers addressing the issue.
The most disgusting example of plastics pollution Borden found was some kind of agricultural bag that had been swept into Blacktail Deer Creek near Dillon. It was covered with slugs that transferred to her after she plucked the plastic out of the water.
"An hour later I'd find one on my arm," she said. "That was the grossest thing I found."
Breaking the sampling down by site, she said that the majority of the plastics found were polystyrene (plastic foam) and plastic containers. Only two river fishing access sites were free of plastic garbage in the parking lot or on the shore, Borden said. And water samples taken from three fishing access sites on the Big Hole River produced no microplastics, or plastic particles smaller than 5 millimeters.
What surprised Borden most was that she had to use filtered water to triple wash the mason jars she was using for sampling because most tap water contains microplastics.
Options
The report produced by Borden highlights some ways that people can reduce their plastic use, as well as programs being initiated by communities to cut plastics. They include: phasing out single-use plastics like grocery bags, straws and take-out food containers; reusing plastics like water bottles; and incentivizing businesses to move away from unnecessary plastics.
Missoula has already proposed a plastic bag ban. Whitefish encourages refilling water bottles at sites around town rather than purchasing bottled water. Cleanup programs are also a good way to reduce the amount of trash that could end up in waterways.
"Another program I really like is in Livingston, the Park County Environmental Council has a boomerang bag program," Borden said. Reusable grocery bags are available at stores as an alternative to plastic sacks. They can be taken when needed and returned for someone else to use in the future.
"There are a lot of very homegrown, local ways to start to attack the problem," she said.