As the state with the worst odds for hitting a deer on the road, it's not surprising that Montana has some of the most dedicated efforts to change that.
Insurance studies found Montanans have a 1-in-57 chance of colliding with a deer, compared to neighboring Idaho at 1:151 or Washington at 1:356. The rest of the northern plains states rank closer: The Dakotas, Wyoming, Minnesota and Iowa all average about one wreck per 80 drivers.
"You or someone you care about has probably hit a deer or an elk and has a really scary story to tell about it," said Hanna Jaick of Montanans for Safe Wildlife Passage, a coalition of independent groups working to improve traffic safety. "I live in Gallatin County, which is the fastest-growing micropolitan county in the country. Every year we set new records at Yellowstone for visitation. Glacier is seeing the same. And with climate change and expanding populations, animal movements are changing. Their habitats are changing. Their routes are changing. That's a recipe for growing challenges."
To cook a recipe you need cooks, and that's what pulled together the Montana Wildlife & Transportation Summit last December. In addition to the state departments of Transportation and Fish, Wildlife & Parks, Montanans for Safe Wildlife Passage brought a wide range of nongovernmental organizations, including the MPG Ranch, Craighead Institute, National Wildlife Federation, and Center for Large Landscape Conservation. Together, they have a goal of reducing wildlife collisions by 20 percent within five years.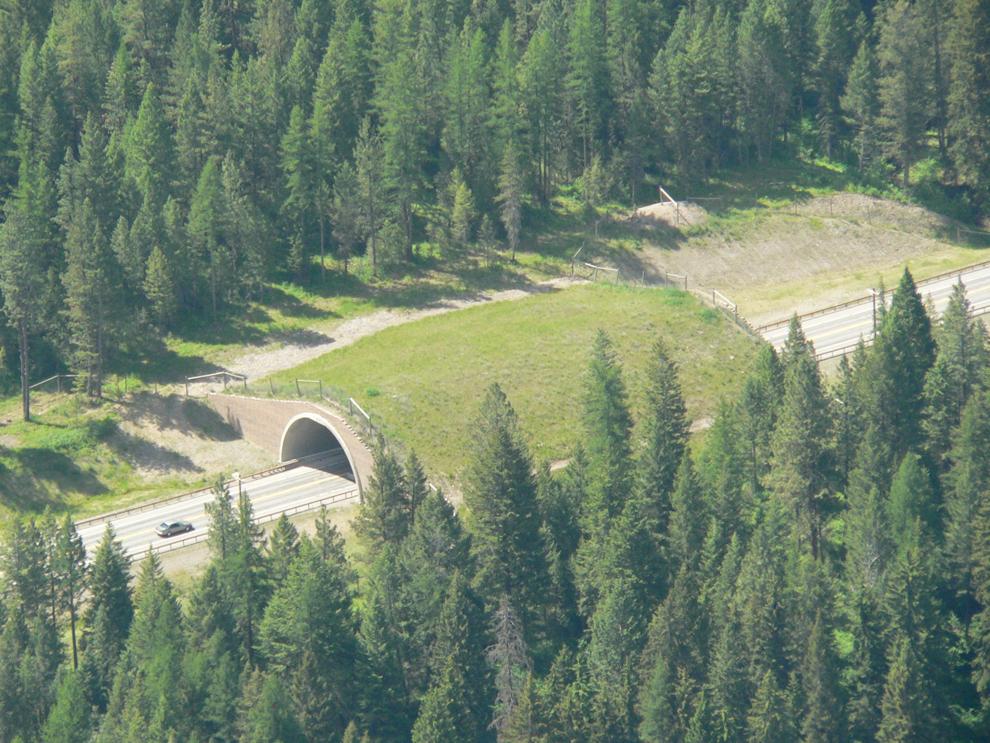 In a 2008 national crash review, overall vehicle collisions remained fairly flat between 1997 and 2004 at about 6.2 million a year. But wildlife-vehicle crashes have jumped significantly, from about 250,000 in 2000 to more than 300,000 just four years later.
In western Montana, high-priority wildlife crossing areas include the Bitterroot Valley along Highway 93, Clearwater-Seeley Lake area of highways 83 and 200, the Salish Mountains region between Libby and Kalispell, and the Madison Valley region around Ennis.
According to a 2016 study by Marcel Huijser at the Western Transportation Institute, 29 crossing structures between Evaro and Polson provided 95,274 successful wildlife crossings over five years, including almost 66,000 white-tailed deer. The crossings also preserved 568 bobcats, 29 grizzly bears, 5,365 mule deer, 32 elk and three moose, among other observed critters.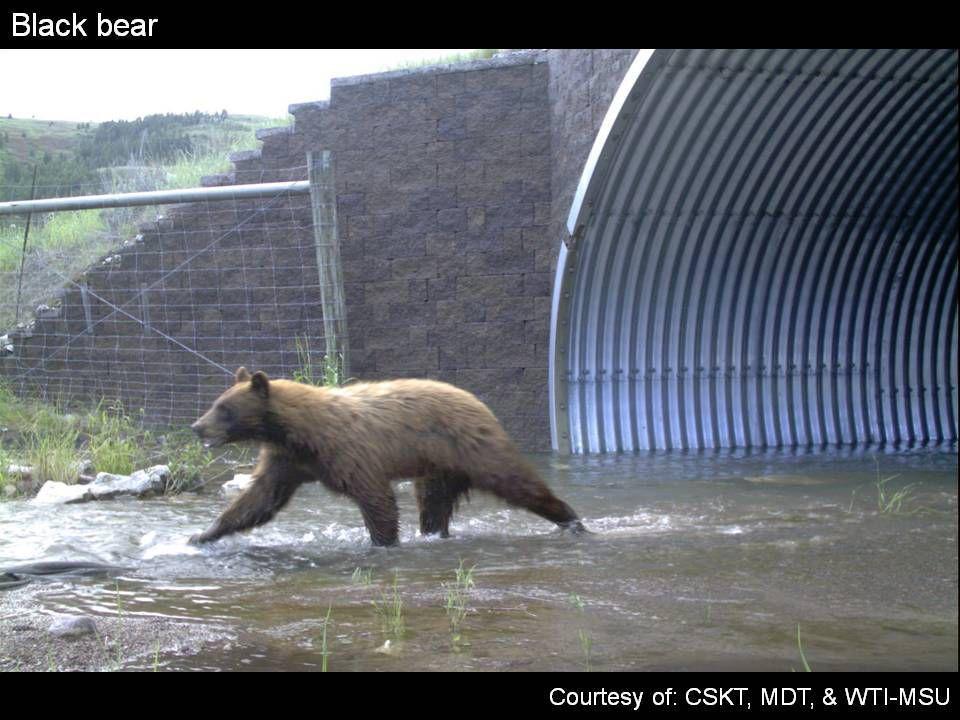 DOT environmental planning official Deb Wambach said keeping the lines of collaboration open was essential to saving those animals and the motorists zooming past them. In Montana, the Department of Fish, Wildlife & Parks has the radio collars sending GPS data on traveling animals and the aerial photos of migration paths. The state Department of Transportation monitors the crashes and construction projects. County governments know where new development might occur. Private groups often organize volunteer survey efforts to tally roadkill or sort trail camera records for crossing activity.
"Pooling each other's resources and funding lets us achieve more than we can individually," Wambach said. "It doesn't make sense to put an overpass over a highway for millions of dollars if there's going to be a subdivision there in a few years."
Wambach said while Montana has an international reputation for success in reducing wildlife roadway conflicts, it has even more potential in the future.
"We're not so developed out as some states," Wambach said. "We're still in position to take advantage of wide open spaces."