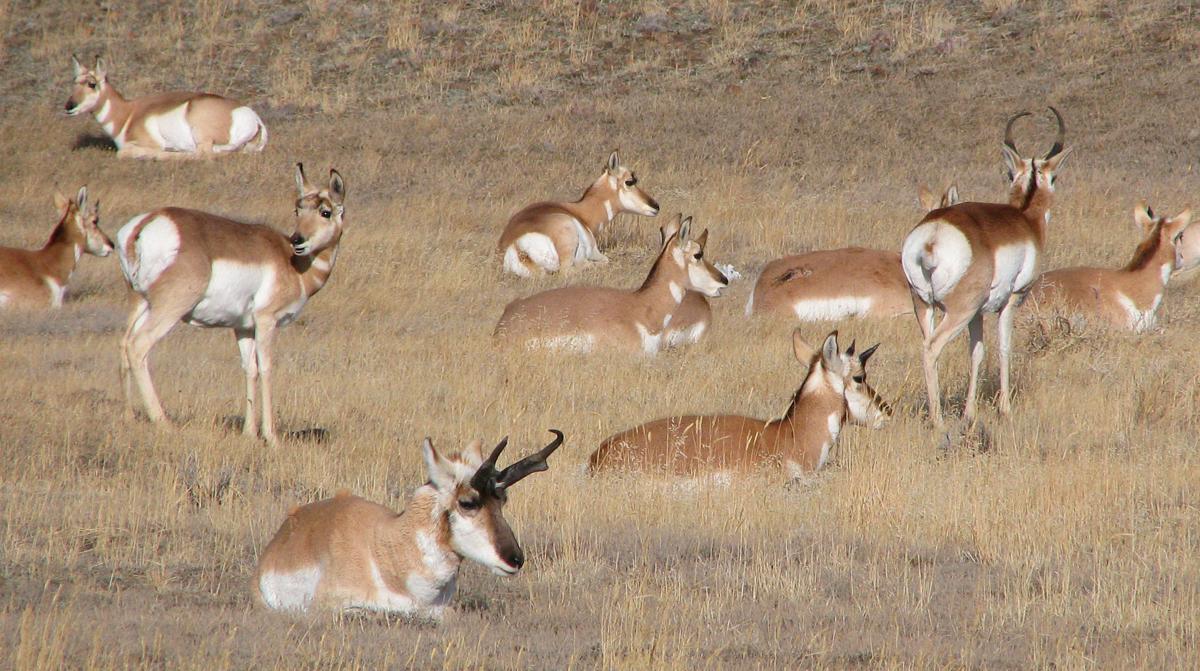 While a warming climate has the potential to cause numerous harmful effects, at least one species important to the West could come out a winner — big sagebrush.
Using four different climate models, a recently completed study involving Montana State University researchers looked at predictions about how big sagebrush might respond to changes in temperature and precipitation.
"Three of these models considered the direct effect of changes in precipitation and temperature on big sagebrush; the fourth included the potential for indirect effects such as competition with other plant species or changes in the fire regime," according to a report on the research, "Managing Big Sagebrush in a Changing Climate," co-authored in part by Katie Renwick and Ben Poulter, who worked through MSU.
"Particularly in cooler portions of the study region, climate change appeared unlikely to harm big sagebrush directly, meaning that concerns about climate change impacts should not preclude investments in big sagebrush conservation and restoration," the report said.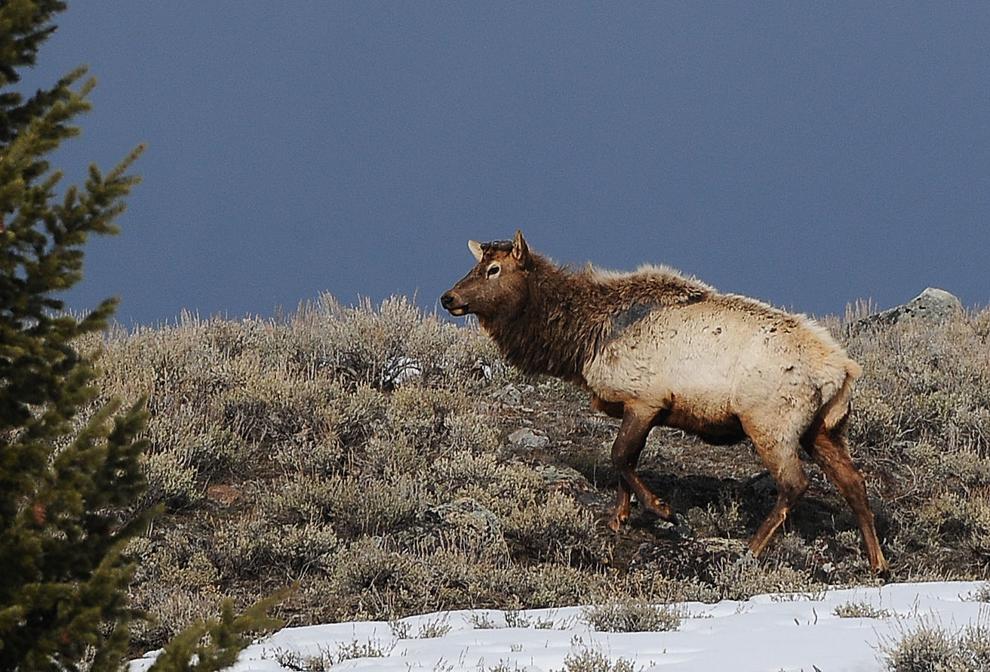 Research
Because it is specially adapted to grow in some pretty harsh environments, big sagebrush is well suited to thrive amid climate fluctuations, especially in areas where temperatures tend to be cooler, the researchers found.
"This kind of climate change vulnerability analysis can also help decision makers prioritize areas for restoration, conservation and mitigation, and ensure efficient budget allocations," the report said.
The research team also included scientists and students from Colorado State University, the University of Massachusetts-Amherst and Utah State University.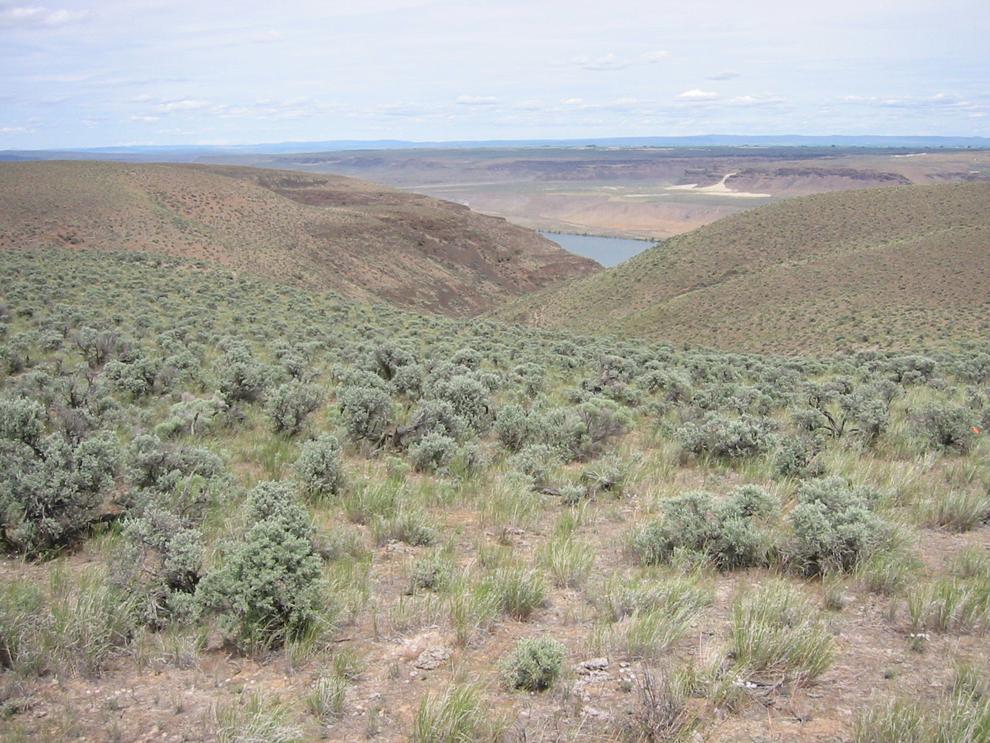 What is it?
A member of the sunflower family, big sagebrush (Artemisia tridentata) is the most abundant and widespread of the 18 species of sagebrush in North America. It can be found across 120 million acres in 14 western states and three Canadian provinces — including parts of west central and southwestern Montana, across much of southern Idaho and southwestern Wyoming.
The plant now occupies only about half of its original range following Euro-American settlement of the West in the 1800s. In some places it has been destroyed by natural or human-caused fires. In other places sagebrush has been mechanically removed or killed with herbicides to clear the soil for farming or grazing.
An evergreen shrub, big sagebrush can grow up to 13 feet tall, with some individual plants living up to 200 years. Its blue-gray to blue-green leaves are small, yet can produce chlorophyll year-round.
There are six big sagebrush subspecies, including basin, Wyoming, mountain, subalpine, xeric and Parish's. Of these, four are found in Montana: basin, Wyoming, mountain and subalpine, according to a Montana Fish, Wildlife & Parks article.
"You're more likely to find the mountain and basin big sagebrush subspecies in the deeper soils of wetter southwestern Montana," Lee Lamb wrote in the FWP article. "Subalpine big sagebrush is mainly found in the wetter Hebgen Lake area. And Wyoming big sage is most common in the shallower soils of drier eastern Montana."
What it does
Where it grows, big sagebrush provides habitat for "357 vertebrate species and many more plants and invertebrates," the MSU researchers reported. Those species include greater sage grouse, mule deer and pronghorns. The plant has also provided forage for domestic livestock such as cattle and sheep.
"Nearly 100 bird species depend on sagebrush ecosystems for their habitat needs," according to the USDA's Natural Resources Conservation Service, an agency that calls big sagebrush "perhaps the most important shrub on western rangelands.
"Separate studies indicated that sagebrush made up 78 percent of the annual diet for antelope in Wyoming and 59 percent of the winter diet of deer and elk near Gardiner, Montana," the NRCS reported on its website.
Fire
One wild card in the MSU analysis is the role wildland fire can play in sagebrush thriving or dying. A single fire has the ability to wipe out thousands of acres of sagebrush. Those fires can be accelerated by nonnative cheatgrass, a species that flourishes where the ground has been disturbed. The grass dries out into a fine fuel that helps wildland fires ignite.
"Almost all of the sites where the models predicted a negative or uncertain response to climate change were located in areas where big sagebrush has low resistance and resilience to invasion and fire," the report noted.
Sagebrush can be slow to recover from burns. Mountain big sagebrush may take 35 to 100 years to return, while Wyoming big sagebrush can take even longer, 50 to 120 years.
That's not good considering that the Forest Service study reported that "since 1980, the number of fires each year and total annual area burned have increased in the sagebrush biome," the exception being "most mountain big sagebrush communities" where "fire frequency has either not changed or has been reduced. The Forest Service's research also found that fire frequency in the Colorado Plateaus ecoregion "may have increased due to frequent prescribed burning."