LEWISTOWN — Vacationers seeking to avoid Yellowstone bear jams and Glacier gawkers could look to the east this summer.
Traffic will be light, the views far-reaching, and the dark night skies star-filled at American Prairie Reserve's 405,000-acres of deeded and leased lands. That property abuts thousands of acres of public land along the Upper Missouri River Breaks National Monument and Charles M. Russell National Wildlife Refuge.
"We're trying to get the message out that American Prairie Reserve is open to the public, open to recreation," said Mike Kautz, APR's director of recreation and public access.
"I think one thing people don't realize is the variety in terrain," he said, everything from timbered hillsides to rolling hills, badlands, cottonwood bottoms and the Missouri River.
More like Yellowstone or Glacier national parks' backcountry areas, though, the location is remote and rugged, so travelers should be self-sufficient. Parts of the region are as isolated as anything in the lower 48 states, Kautz said.
"This is for people looking to create their own adventure and not have it mapped out for them," he added.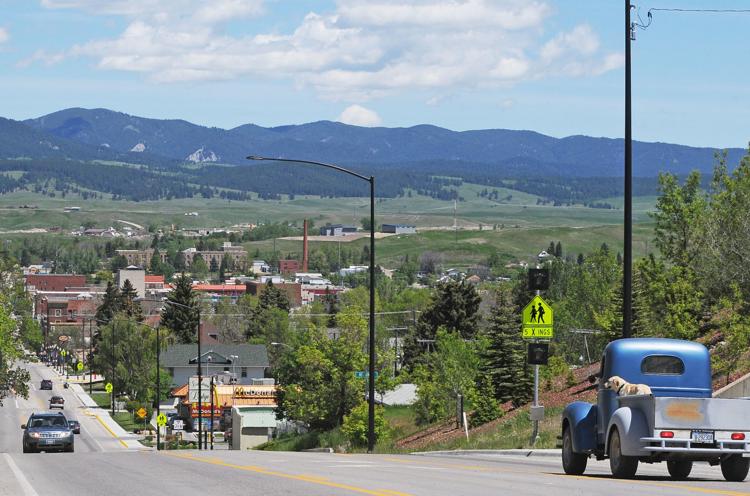 Wild neighbors
The terrain is populated by a variety of wildlife, everything from the APR's controversial bison herd to free-roaming elk, pronghorns, bears and deer. To see the country, visitors can drive cars, ATVs or motorcycles; mountain bike; hike; ride horses; or boat and camp. In the fall, hunters spread across the wrinkled terrain.
"Recreation and public access is really big for us, and it's a big deal for Montana," said Pete Geddes, APR's vice president of external relations.
Want to spend the night? The APR features yurts available for renting, seven RV sites and six tent platforms at Buffalo Camp, dispersed camping on APR's deeded lands and public lands. To be added later this summer is the Antelope Creek Campground seven miles north of the Missouri River featuring 12 RV sites with power, four small rental cabins, five drive-in tent platforms and three walk-in tent platforms. A graveled interpretive trail will educate visitors and a bathhouse with showers will provide campers and fall hunters a place to clean up.
The idea is eventually the landscape will have the infrastructure allowing people to move all the way across the reserve, Geddes said.
The nonprofit group, whose aim is to eventually interconnect public and private land for a 3.5 million-acre native grassland ecosystem, has been struggling to get its recreation message to resonate with some residents.
"This is an invitation to come out," Kautz said, and to visit the surrounding communities that also provide a variety of services, entertainment and lodging.
You have free articles remaining.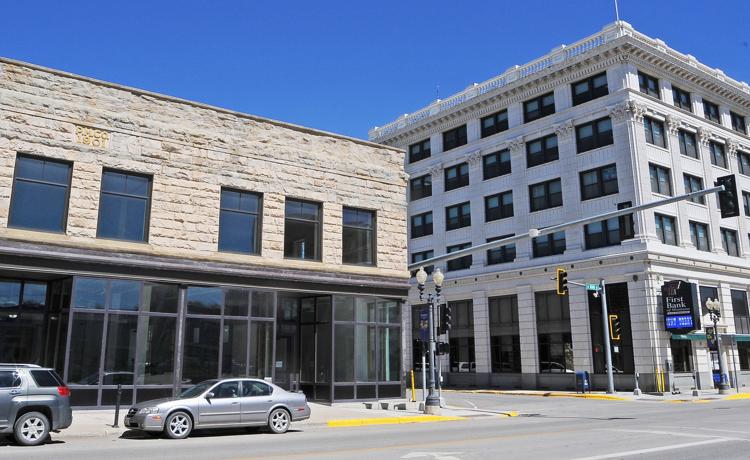 Center
As part of its work to push recreation activities to the APR, the group has purchased an old building in downtown Lewistown that will someday be its gateway to the reserve. The Power Mercantile building will house an exhibit area for rotating shows, a children's play area, kitchen, conference area, and more.
Geddes said the storefront will be the group's launching point for visitors to the area, as well as a place to educate people. He envisions something similar to the Lewis and Clark Interpretive Center in Great Falls. APR deliberately didn't call it a visitor center or museum because the facility will capture a "broader experience," Geddes said. And it will be open year-round.
To staff the site, more of the APR staff will be moved from Bozeman to Lewistown once the facility is open. When that may happen is uncertain, Geddes said, as the group continues to raise money for the work as well as other capital improvements and operations. There's also a national search being conducted to find the facility's new director.
Right now, APR employs 48 full-time equivalents, Geddes said. Seasonal employees push the number into the mid-50s.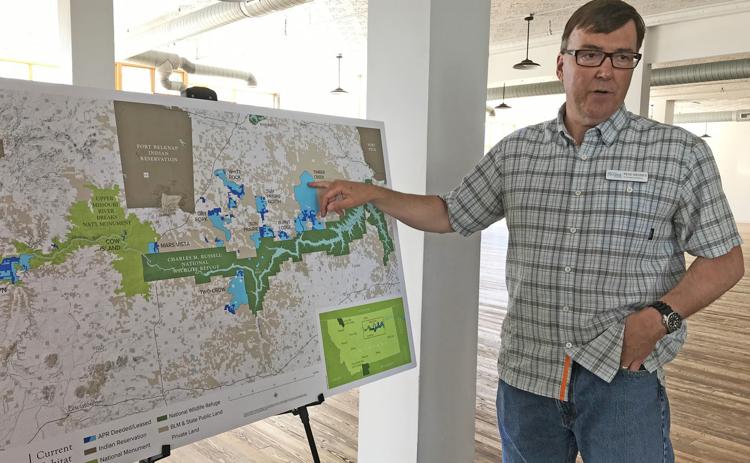 Public relations
As APR has purchased land, stocked bison and sought to change public grazing leases to remove interior fences, the group has stirred up ill will among some of the region's residents. That has spilled over into the Legislature, as well.
"People in small towns are fearful, but we are not the enemy," Geddes said.
"We are part of a changing cultural landscape."
He praised local ranchers for preserving the rangeland, but said his group simply has a different vision — not one that's better, just different. Acknowledging the local trust issues the group faces, Geddes said APR is "committed to getting it to a better place." He estimated 20% of the people will never be convinced, another 20% support the group, and the rest need to learn more before they decide.