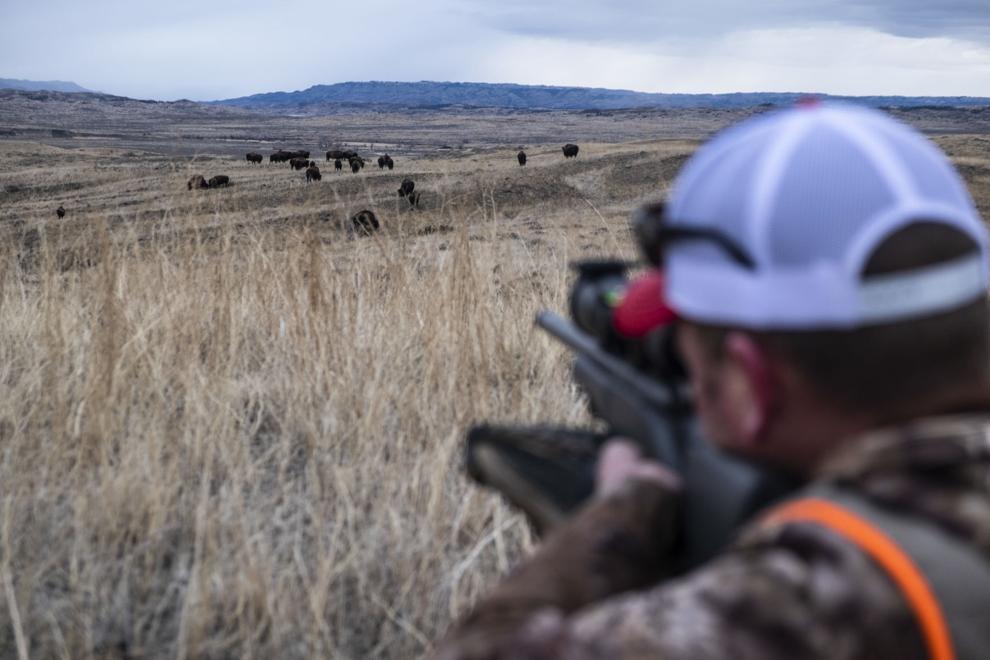 Two successful applicants for this year's American Prairie bison hunt lottery will have the opportunity to take a bison of any age and sex.
"Our herd is healthy and diverse in age, so we feel comfortable allowing two older animals being taken," said Scott Heidebrink, director of Bison Restoration for American Prairie.
Twenty public hunts will be allowed on the nonprofit conservation group's Sun Prairie property. The permission is awarded with preference to people who live and work in Montana and the communities surrounding the reserve.
"We've been offering bison harvests to the public since 2018, and typically harvesters are restricted to bison less than two years in age," Heidebrink said. 
The bison harvest opportunities are awarded through an online drawing that is free to enter. Registrants awarded the opportunity are required to pay a nonrefundable fee of $300. Eligible individuals must fill out and submit the form by 11:59 p.m. on June 30. The recipients will be randomly selected on July 7.
"Every year we see more and more interest from the public in harvesting a bison," Heidebrink said. "We know what a very unique opportunity this is, and we've consistently received positive feedback from hunters who say it is a terrific experience."
Harvests will be designated as follows: 
• Montana residents age 18 and older of Blaine, Chouteau, Fergus, Garfield, Petroleum, Phillips and Valley counties can enter the drawing for one of five local opportunities to harvest a bison.
• Montana residents age 18 and older can to enter a drawing for one of eight opportunities.
• Residents age 18 and older of any of Montana's indigenous communities are welcome to enter a drawing for one of three opportunities to harvest a bison. Out of respect for the historical and cultural importance of this tribal tradition, the harvest fees are waived for the these drawings.
• Anyone age 18 and older is welcome to enter a drawing for one opportunity to harvest a bison from American Prairie.
• Three additional harvest opportunities are being donated to three central Montana charities to benefit the organizations.
In addition to the annual bison harvest, American Prairie offers nearly 80,000 acres of its private land in Montana's Block Management Program for hunting, including upland birds, migratory birds, deer, elk and antelope. The nonprofit also offers access points to public lands through all of its deeded lands. Visit americanprairie.org/hunting for the most up-to-date hunting information.