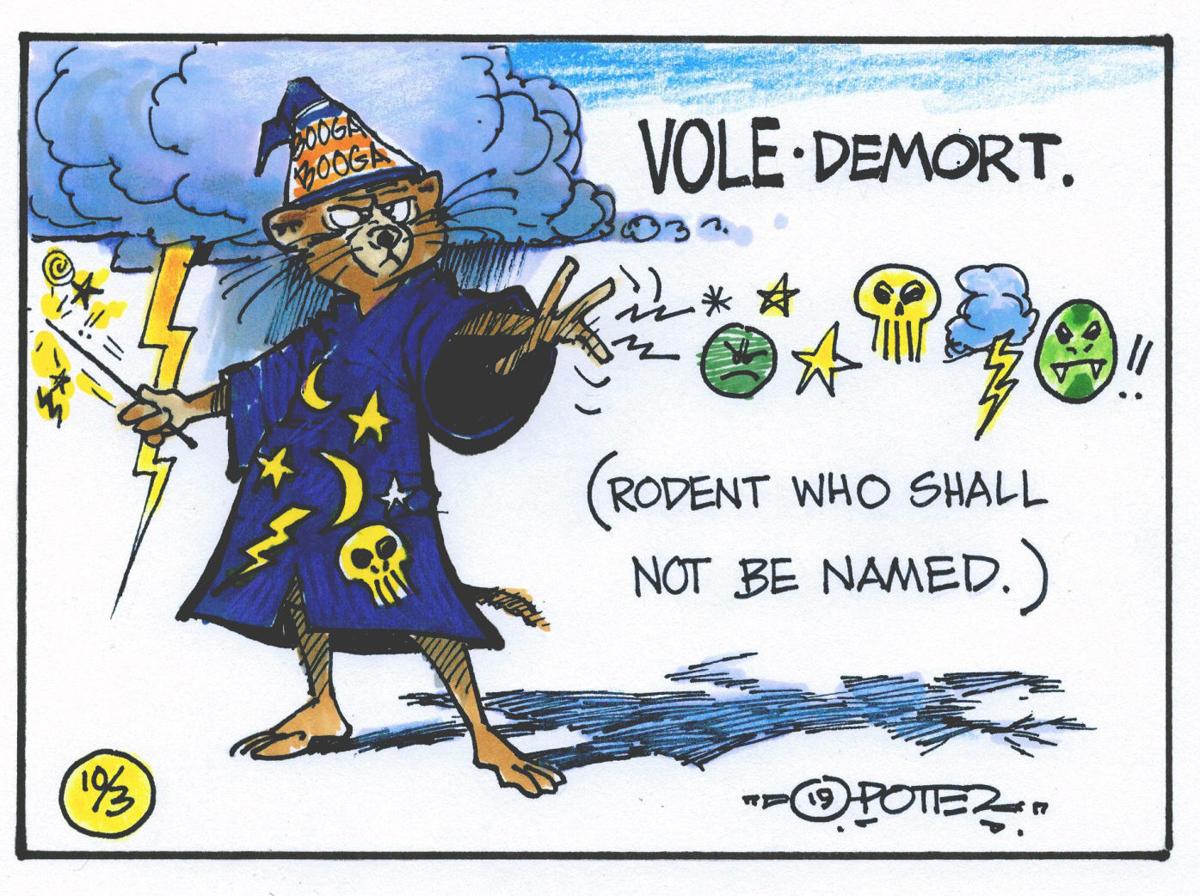 Two weeks ago while hiking through the woods I saw small gray mouse-like creatures scurrying through the thick grass. One of the small creatures was exposed enough that I was able to reach down and grab it. It was a vole. Some people call them field mice or meadow mice.
Voles are small mammals about 5 to 8 inches long and weigh about as much as a slice of bread. The fur on their backs is colored brown to grayish-brown. Montana is home to four species of voles: the heather vole, long-tailed vole, meadow vole and montane vole. The most common species in Montana is the meadow vole, which is found across the state.
Although tiny, these little rodents are important. They provide food for many other animals, everything from hawks and owls to snakes, foxes and coyotes. Yellowstone National Park calls them "probably the most important prey species in the park." Even big grizzly bears dine on the tiny voles.
I may have seen so many voles because this has been a wet year, producing lots of grass and other vegetation, which voles eat. Thick grass might also make it easier for the voles to avoid being eaten. They are also capable of having a bunch of babies each year: five to 10 litters with three to six young in each litter. If you do the math, that means a single female vole could have up to 60 baby voles if it lived for an entire year.
Not many voles live very long, though. Their average lifespan is about three to six months.
After snow melts in the spring, you may see the little tunnels through the dead grass that voles used during the winter. They are active year-round, even though you may not see them.