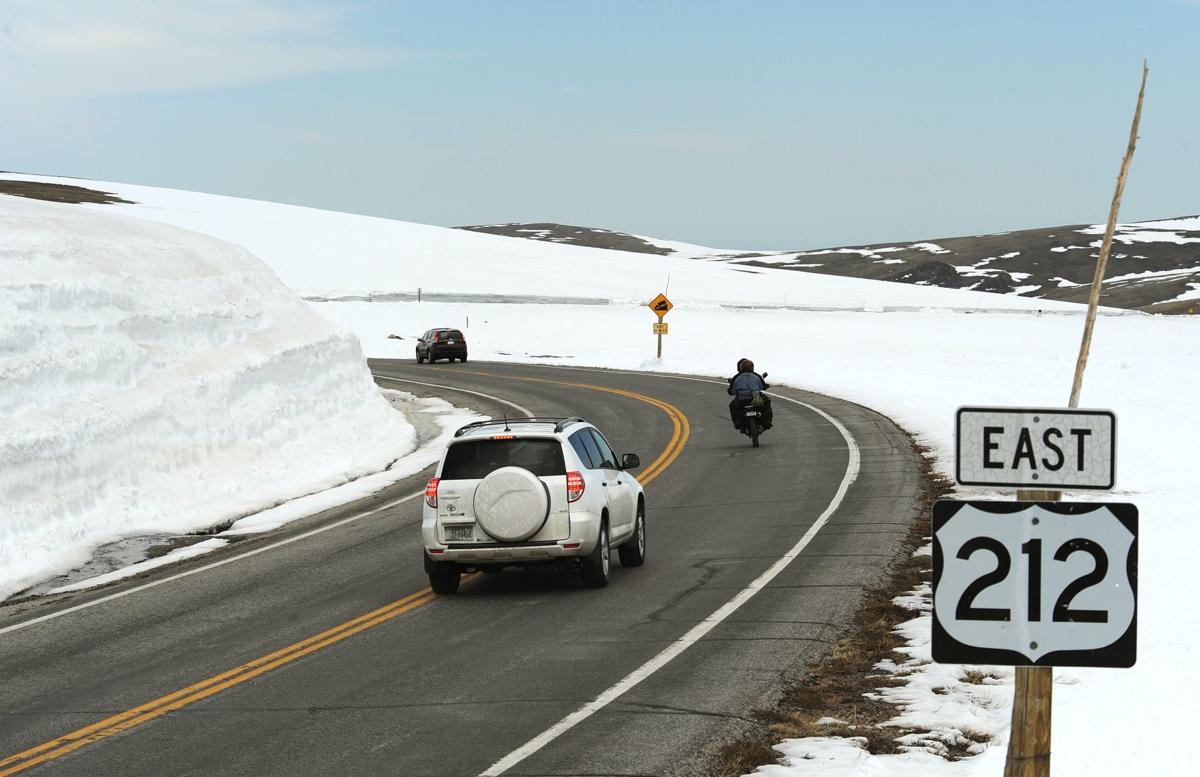 The Wyoming side of the Beartooth Pass is scheduled to open on Friday, providing motorists access between Red Lodge and Cooke City via Highway 212.
"Park crews are still on schedule to complete their plowing for opening on May 29," according to Linda Veress, Yellowstone public information specialist.
Access to the road will come just a few days before Montana Gov. Steve Bullock said he would consider reopening the state's three entrances to Yellowstone National Park, one of which — the Northeast Entrance — is just west of Cooke City. Bullock has hinted those gates could be opened by Monday, June 1.
The Wyoming side of the Beartooth Pass is plowed free of snow by Yellowstone crews under a unique agreement. Wyoming does not claim ownership of the road. Attempts by the Park Service to get Wyoming to adopt the mountain highway have failed.
The Montana Department of Transportation dedicates a crew to plow its side of the pass every spring. The Montana side opened to Vista Point on Friday, May 22, only to be closed on Saturday following a snowstorm.
Crews had the route to the Montana-Wyoming state line reopened as of Wednesday.
Weekend snowfall also temporarily closed the South and East entrances to Yellowstone National Park on Saturday, limiting travel to the park. "This dramatically lowered visitation on Saturday (May 23)," the Park Service said in a press release.
Visitation rebounded Sunday and Monday and "was very comparable to the 2019 Memorial Day weekend," the Park Service reported.
On Sunday and Monday total visitation at the East Entrance near Cody, Wyoming, was 1,912 this year, compared to 1,977 last year. At the South Entrance near Jackson, Wyoming, visitation totaled 2,774 this year compared to 2,868 in 2019. The two Wyoming entrances to the park were reopened on May 18 following a seven-week park closure due to the COVID-19 pandemic.
Travelers on the Beartooth Scenic Byway will encounter roadwork this summer and next year as a 1.6-mile section of the highway is repaired along a steep cliff face between Beartooth Lake and the turnoff to Clay Butte Lookout. The work is the seventh phase of reconstruction on the highway that has included road widening, new bridges, retaining walls, guard rails and drainage.
The 68-mile-long Beartooth Highway was completed in 1936. The route was conceived as a way to funnel travelers from Red Lodge to Yellowstone over the Beartooth Mountains, a route that tops out at almost 11,000 feet.
The route is considered a summer tourism lifeline for Red Lodge, Cooke City and Silver Gate. It also provides campers, hikers and backpackers access to national forest and wilderness across a spectacular, high-elevation, lake-filled plateau.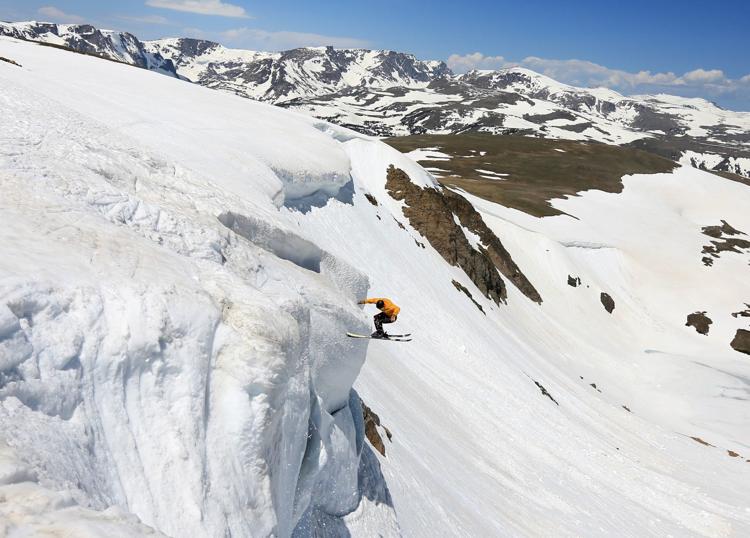 The ski lift turns from 9 a.m. to 3 p.m. daily providing access to 600 acres of steep terrain. A full-day ticket costs $45, $35 for half-day tickets or $350 for a season pass. Tickets can be purchased with cash or a check at the top of the lifts or online. Half-day tickets are available for purchase only on the mountain.
Visitation to the ski area will be limited this season, due to the novel coronavirus. All riders must wear a face covering, gloves and eyewear in congested areas. For more information, log on to the ski area's website at beartoothbasin.com.
---
Photos: Exploring the Lake Plateau in the Beartooth Mountains
Concerned about COVID-19?
Sign up now to get the most recent coronavirus headlines and other important local and national news sent to your email inbox daily.