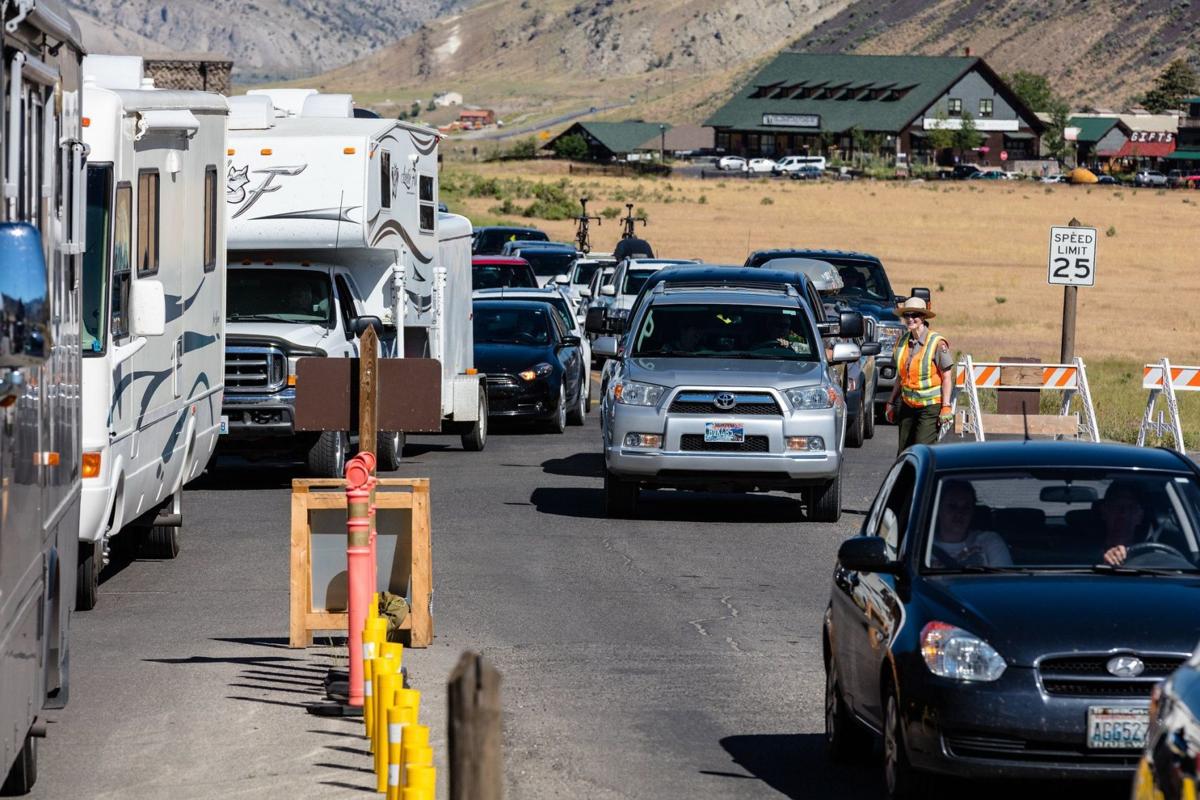 Yellowstone National Park set another record for visitation with May seeing an 11% increase in tourism. 
"It's going to be the busiest visitation year on record for Yellowstone National Park," park Superintendent Cam Sholly said on Tuesday. 
Yellowstone's neighbor, Grand Teton National Park, also hosted a record number of visitors in May — 363,712 people, a 30% increase over 2019. Camping during the month was up 93%, and backcountry camping saw an even bigger jump — 117%.
As background for how quickly visitation is climbing, Sholly noted that it took from 1872 to 1947 — 75 years — for the park to hit a million visitors in a year. Then the pace picked up. Only 18 years later, in 1965, the park hit 2 million visitors. In 1992 visitation rose to 3 million. By 2015, park tourism reached the 4 million mark before peaking at 4.2 million in 2016, the year of the National Park Service's centennial. 
"One of the unintended consequences of COVID, if you think of last year, we had departments closed for two months, we had no international travel ... and we had a lot of domestic trepidation around traveling," he said. "This year there was no closure, international travel started to pick up and there is no trepidation about domestic travel."
Even with the pandemic last year, Yellowstone saw its second-busiest August and then record-setting high visitation in September and October. Now this year, with April and May setting new highs, Sholly said it is incredibly important for the Park Service to work with its partners to develop "viable strategies" for managing increasing visitation in the park.
One of those strategies is being tested this summer — an autonomous electric shuttle. Two eight-passenger vehicles have been deployed at Canyon Village to see if they might provide an alternative for moving people short distances in national parks.
With the help of a record-setting Memorial Day weekend, May 2021 will enter the books as hosting 483,159 visitors. So far this year the park has seen more than 658,000 recreation visits, up 14% from 2019 and tracking well ahead of 2016's record-setting visitation.
Summer is Yellowstone's busiest season with millions of visitors in June, July and August prompting the park's staff to urge tourists to plan ahead, expect crowding, recreate responsibly and take precautions to protect the park.
The news on increasing visitation also comes in the wake of one Yellowstone hiker being mauled by a grizzly bear and a video showing a grizzly charging a park bear management technician as he attempted to move tourists back who were too close.