Beginning Friday, March 29, bicyclists willing to brave the unpredictable elements of spring in Yellowstone National Park can ride 49 miles of park roads from the West Entrance to Mammoth Hot Springs, or vice versa.
There is no bicycle access to Old Faithful or Canyon until those interior park roads open to public motorized vehicle access on April 19. Electric or pedal-assist bikes are not allowed on park roads when they are closed to motorized, public travel. Check the Park Roads web page for 2019 spring opening dates to public vehicles.
The park's staff warns that a spring bicycle trip in Yellowstone must be taken seriously for these reasons:
• Snowplows and other motorized vehicles operated by park employees or construction workers are on the road;
• Quickly changing weather conditions;
• Temporary road closures due to weather conditions;
• Snow and ice covering sections of road;
• Roads lined with tall snow banks and pullouts packed with snow;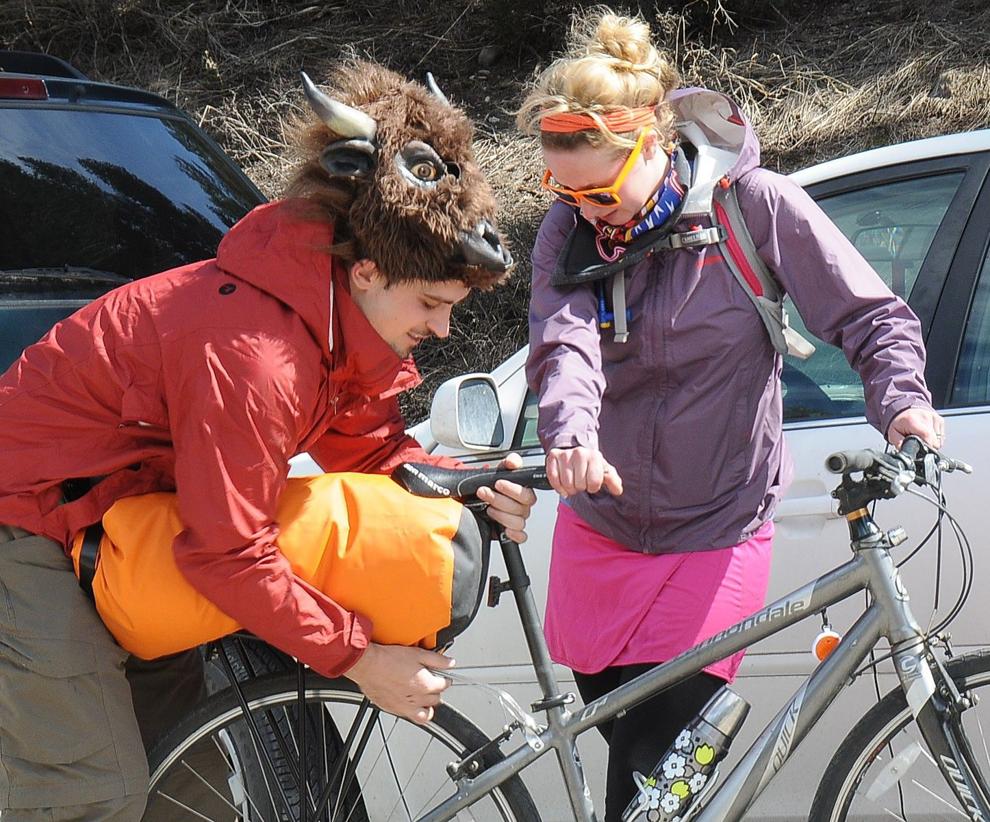 Despite such warnings, some cyclists take a festive approach to the ride, dressing up in costumes, tutus and festive hats. The forecast for West Yellowstone this weekend calls for temperatures in the 40s and partly cloudy, but snow and rain are forecast to bracket the weekend possibly adding to challenging road conditions. 
To stay safe while cycling, Yellowstone's staff offers these guidelines:
• Anticipate encountering bears, bison, elk, wolves, and other wildlife.
• Turn around if wildlife are on the road. It's illegal to approach wildlife, within any distance that disturbs or displaces the animal.
• Stay out of closed areas.
• Ride single file and follow all other rules of the road.
• Plan for self-rescue or repair. Cell phone coverage throughout the park is sparse and unreliable for communicating emergencies.
• Prepare to spend an extended period of time in winter conditions in the event of a mechanical breakdown, injury, or other emergency.