After last spring's delayed opening of Yellowstone National Park, as the nation struggled with a burgeoning pandemic, superintendent Cam Sholly is looking at a much more optimistic scenario this year.
"I would say I feel a lot better than I did last year at this time," he said. "We've had a whole year of refining mitigation procedures and protocol. Last year was all so foreign."
Along those lines, the park has a goal to vaccinate all of its permanent frontline workers by the middle of next month and will supply vaccines for seasonal workers, as well.
"The vaccines are a big deal," Sholly said. "That gives us a huge boost in confidence."
The agency is also well stocked with COVID-19 tests, personal protective gear and cleaning supplies. All three of the park's medical clinics will be open. In addition, there is a mask mandate in place for all national parks.
"I'm impressed with the team in Washington," he said. "They've done a good job of providing policy guidance so parks are consistent while allowing some local flexibility."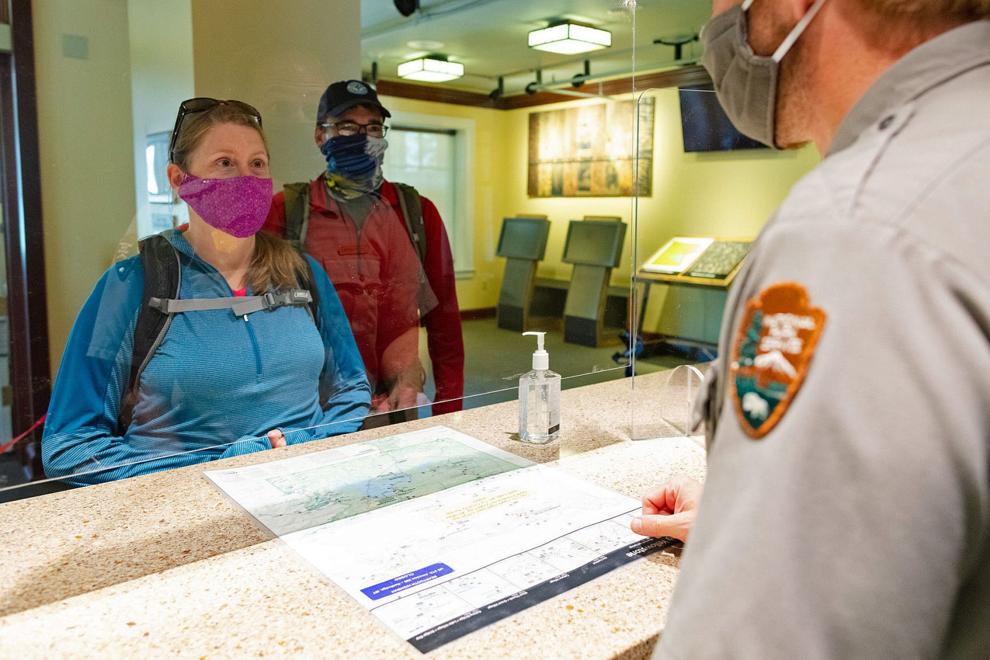 Staffing
Seasonal staff at the park normally is 750 to 800 personnel. This year Sholly is hoping to see the hiring of 650 to 750 people. That means housing, such as a two-bedroom apartment, will be open to two people instead of one. Last year each employee's housing provided isolation to lessen COVID-19's spread.
Even with all of the precautions, 19 Park Service employees tested positive for COVID-19, but they occurred at the end of the season. Forty-two contractor and concession employees also tested positive.
"Considering the levels of visitation and the intensity of operations last year, we came out of it as good as we could," Sholly said.
With more employees better protected, Sholly said he is confident about opening all of the park's main visitor centers, although there will be a limit on the number of people allowed inside.
Likewise, park concessionaires will start with 60 percent of their hotel rooms, campsites and cabins within the park open to the public, possibly opening more as the season goes on, Sholly said. Park stores will be open and food service will include some sit-down opportunities on a limited scale, he added.
Yellowstone Forever, the park's fundraising and education arm, is poised to hire more seasonal staff this year, according to Lisa Diekmann, president and CEO.
"We are optimistic," she said.
The group's spring wolf discovery program sold out after offering no educational opportunities last summer. Programs this year will be smaller and with delays between to allow for cleaning, she added.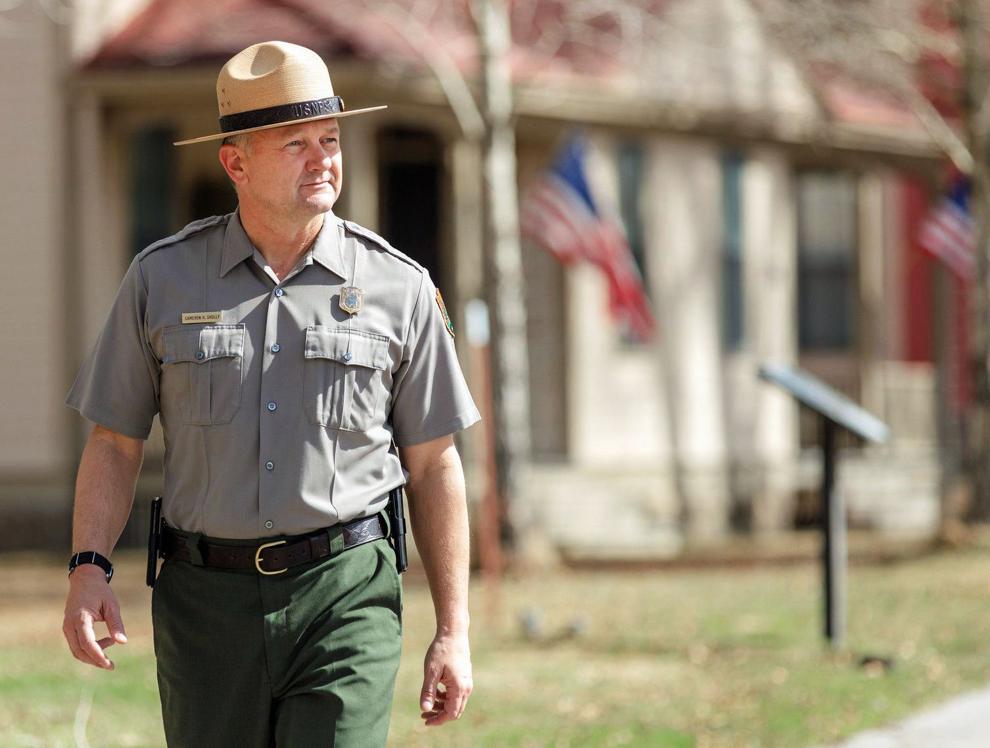 Visitation
All of this preparation and mitigation is important as Sholly is forecasting possibly the busiest year in the park's history as travelers continue to avoid international trips in favor of domestic excursions.
"I think it will start getting busier a lot earlier," he said.
Yellowstone's busiest year was 2016 with 4.25 million visits. Even with the pandemic, last September was the busiest on record for the park. July and August are the peak months for visitation to Yellowstone.
According to figures compiled by camping website The Dyrt, 71% of its users plan to camp more in 2021. The majority last year, 63%, camped within 200 miles of their home. Another sign of a booming year for Yellowstone comes from the RV Industry Association which reported that RV ownership is at a record high. In 2021 11.2 million households owned an RV, up 62% when compared to 2001.
Grand Teton National Park Superintendent Chip Jenkins echoed Sholly's theory about increased visits this year.
"National parks and public lands were extremely important to everyone this past year, providing fresh air, open space and respite from the pandemic," Jenkins said in a press release. "We anticipate that we will see continued high interest in visiting Grand Teton National Park."
Yellowstone's past high visitation years came as Asian tourists poured into the park, many on large bus tours. Last year the park limited commercial tours to 10 people, but the Park Service is attempting to reopen that travel opportunity, Sholly said.
"We're working with Washington to develop national guidelines, which should be out soon," he said.
Going into the spring break travel season, only one in eight Americans plans a spring break trip this year, according to polling data by Destination Analysts for the U.S. Travel Association.
"The data suggests that Americans remain wary about traveling amid the COVID pandemic — and that they may prefer to defer their travel plans until the process of vaccinating the populace is more complete," the association said.
Future
Looking ahead, Sholly is interested in testing out ways to decrease some of the pressure on Yellowstone's resources this year. One idea is to time entry into the Norris and Midway geyser basins to see if that helps. The idea of providing shuttles from Old Faithful to Midway, Madison and on to West Yellowstone is another possibility to alleviate traffic on the park's narrow roads and the difficulty for travelers to find a parking spot.
"This last 12 months has been enormously challenging, not just for me," Sholly said.
The way the pandemic has rocked the nation at the personal, economic and professional level has reaffirmed to the Yellowstone superintendent that he's working with a great team. Together they have kept the park open and accessible to the public at a time when nature has provided comfort for those seeking calm in uncertain times.
"No question, it was extremely challenging for everyone."