The mostly-American visitors to Yellowstone National Park think it's too crowded during the summer as they negotiate traffic jams to parking lots that are overflowing, according to a visitor use and traffic study released Thursday.
The survey, handed out to visitors last August, and traffic study give park staff and the public further insight into who is coming to Yellowstone, why they are visiting and how they are rating the quality of their experience. It also demonstrates just how much the volume of traffic has increased in the park and where.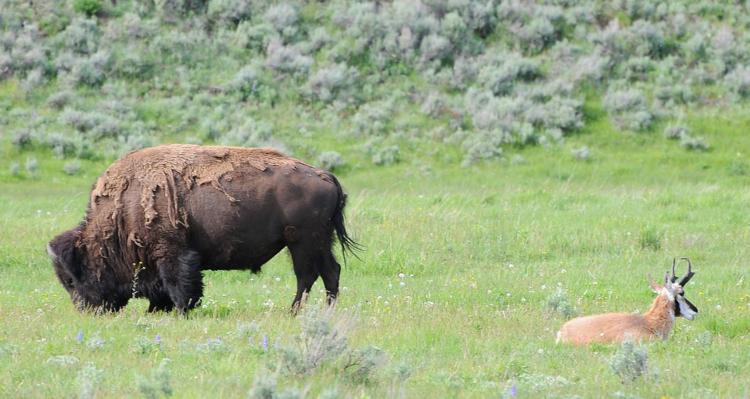 Some results are not surprising, simply putting a number to what any visitor to Yellowstone might expect. For example, visitors indicated that viewing natural scenery (96 percent), viewing wildlife in their natural habitat (83 percent), viewing geysers and other thermal features (78 percent), experiencing a wild place (72 percent), and hearing the sounds of nature/quiet (52 percent) were extremely important or very important reasons for visiting Yellowstone. 
The traffic study puts figures behind the fact that more than half of Yellowstone's visitors surveyed think that there are too many people in the park creating sometimes dangerous traveling conditions as motorists follow too closely. Since 2008, annual visitation to Yellowstone has increased by more than 40 percent. Last year's tourism hit a record high of 4.25 million.
"The midsummer traffic volumes are roughly 30 percent higher than roads and parking lots can safely handle," said Morgan Warthin, Yellowstone spokeswoman.
First steps
The information gathering, more of which will be collected over the next two years including data on resource damage caused by visitors, is the first step in what could be a long and controversial process similar to what the park went through with its planning effort that eventually limited how people access the park in winter, a move that wasn't popular with communities surrounding the park that rely on winter visitation for income.
"We're in a pre-planning phase," Warthin said. "We're sharing the information with our partners so collectively we can think about it. The next step is reaching out to local communities surrounding Yellowstone to hear how they've digested that data."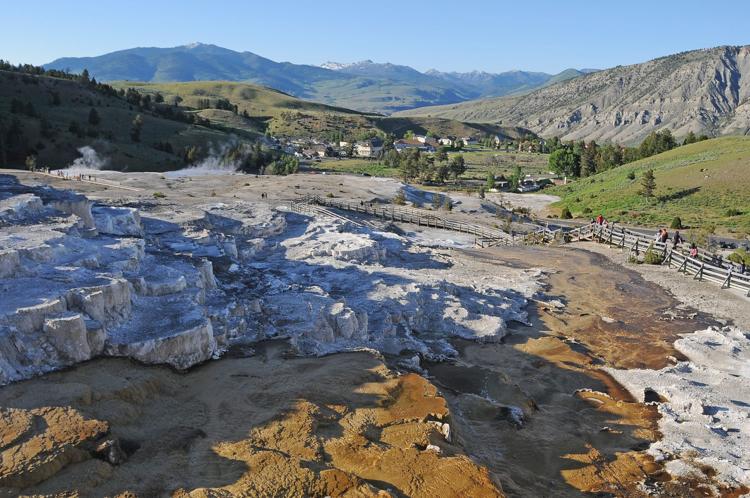 Possible solutions to the congestion have included a reservation system, communication and traffic management systems, timed entries to the park and a shuttle service, but managers are not ruling anything out right now. The strategies could be implemented in key locations or parkwide.
"The park is hopeful we learned some lessons from winter use and will be able to apply those, even though they are as different as apples and oranges," Warthin said.
"Historic and recent trends demonstrate that visitation will increase over the long-term, therefore, it is imperative for us to plan now," Superintendent Dan Wenk said in a press release. "Good visitor use management will allow the park to protect resources, encourage access and improve experiences."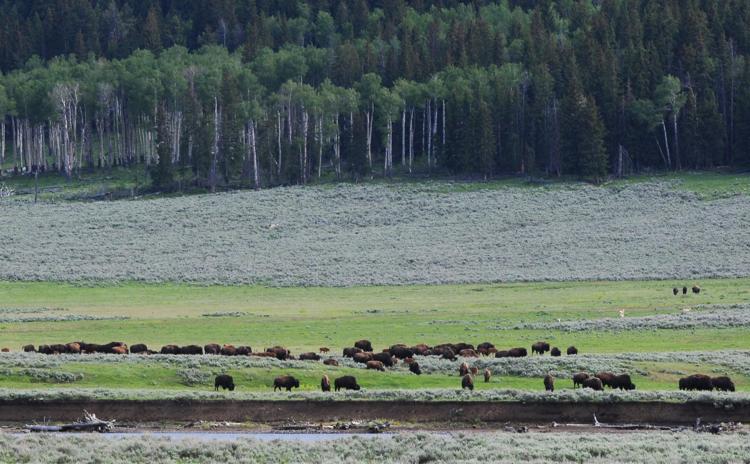 When asked if national parks and Yellowstone in specific are suffering from the success of national advertising campaigns encouraging visitation, Warthin said the promotions may have raised the profile of Yellowstone nationally and internationally, providing an opportunity to pass on messages about the "heavy responsibility we all have" to protect the park's unique natural resources by being good stewards of the landscape and its wildlife.
"It's educational and a two-way communication," Warthin said. "It's a personal responsibility to protect what is theirs."
Details
The park's staff began analyzing the data last winter. The 432-page survey report came from a study conducted by Resource Systems Group, with the support of the National Park Service Social Science Program, Yellowstone staff, and Washington State University survey technicians.
Over 11 days the park distributed 2,030 survey packets to visitor groups passing through the park's entrances. Out of those, 1,257 mailed back the packets for a 62 percent participation rate.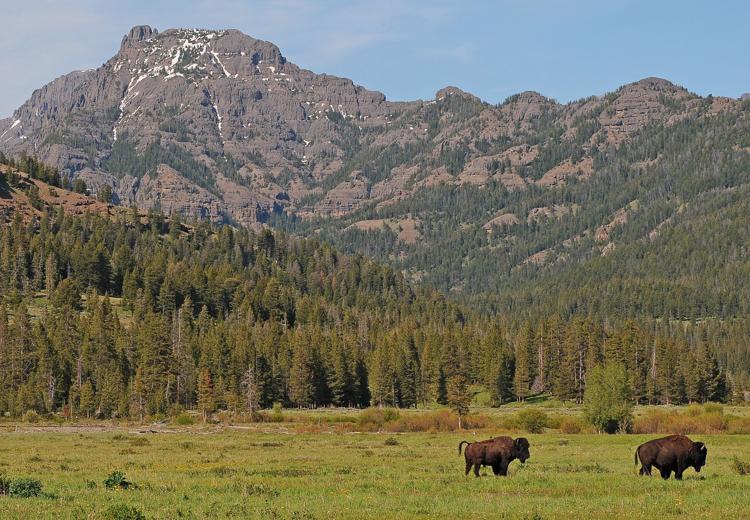 Those returned surveys showed that 83 percent of Yellowstone's visitors are from the United States and 17 percent come from abroad, including visitors from Europe (49 percent of international), China (34 percent of international), and Canada (10 percent of international).
According to the separate Transportation and Vehicle Mobility Study, "In 2015 an estimated 500,000 visitors to the park were Chinese, equivalent to 12 percent of the total annual visitors to Yellowstone National Park and 19 percent of the total annual Chinese travelers visiting the United States."
Transport
The transportation study, conducted by park staff with assistance from consultants, also identified the park's busiest corridors as the roads that connect Yellowstone's West Entrance with visitor attractions throughout the western and central parts of the park, such as Old Faithful, the Canyon Area, Hayden Valley, Fishing Bridge and Lake Village. During much of the summer season there are on average nearly 30 percent more vehicles using these corridors than the old roads can comfortably and safely handle.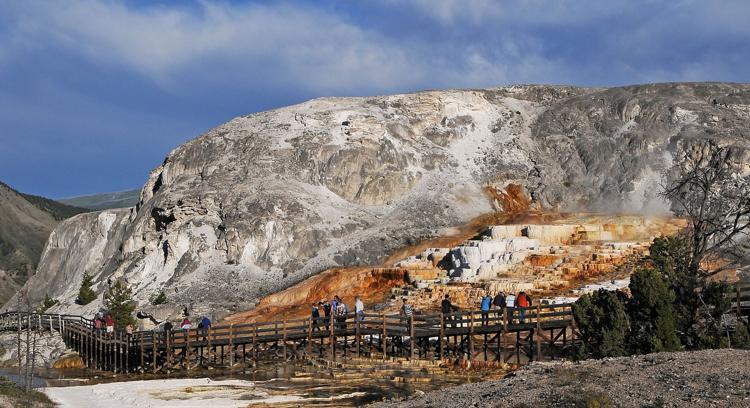 Two thirds of Yellowstone's visitors surveyed think that finding available parking is a problem, and over half think that the amount of roadway traffic and congestion are problems.
The study noted that the number of tour buses visiting the park has doubled since 2010. "The West Entrance, already the park's busiest by more than double the volume of any other gate, saw a 21 percent increase in visitation over 2014. From early June through late September, traffic backups at this entrance led to gridlock on four or more days a week in the town of West Yellowstone. Once through this entrance, stop-and-go traffic often continued inside the park for 11 miles to the Madison Junction, with driving times through this corridor consistently reported at two hours."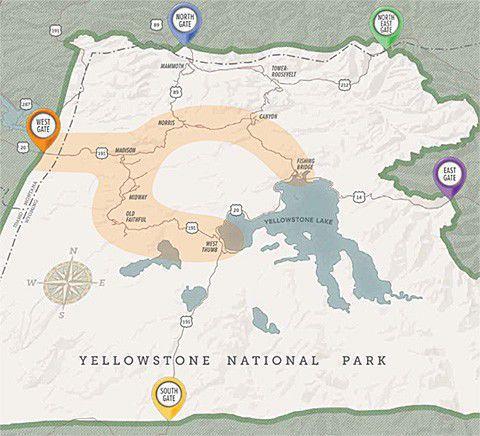 The traffic analysis also noted that wildlife jams caused by the presence of bears, bison and elk next to roadways commonly resulted in 30-minute to two-hour waits.
The study sees no letup in traffic congestion anytime in the near future, predicting that "Vehicular demand for roads and parking in Yellowstone is expected to exceed capacity between 2021 and 2023."
Even outside of heavily travelled corridors, traffic levels are high, with vehicles following closely behind other vehicles 60 to 80 percent of the time.
All of that traffic translates to congestion at parking areas like Norris Geyser, Midway Geyser Basin, North Rim and South Rim which reached or exceeded capacity for six to eight hours each day already, the traffic report said. So why not just widen roads and add more parking spaces?
The study noted, "In cities, we often say, 'you can't build your way out of congestion.' The same can be said within national parks. We can continue to widen roads and expand parking areas up to the limits of resource and experiential constraints; but this expansion will only attract more traffic and congestion, and ultimately may not be enough to serve increasing visitation over time."
Be the first to know
Get local news delivered to your inbox!