Alexandra Burke is to play the lead role in a big-budget movie that has been inspired by music legend Tina Turner.
'Saw' legend Tobin Bell has revealed that he is yet to watch the latest movie in the horror franchise, 'Spiral: From the Book of Saw'.
Princess Diana's former driver and minder claims she delayed her return to the UK from France before her death because she was unhappy with th…
Justin Bieber pranked Diplo into thinking he'd given him the wrong number but the producer saw the funny side.
Khloe Kardashian has forgiven Jordyn Woods and though they haven't spoken for years, she doesn't hold a grudge.
Nicholas Braun and Emilia Jones are to star in the psychological thriller 'Cat Person'.
Kevin Hart has revealed that he and Will Smith are "trying to figure out" the 'Planes, Trains and Automobiles' remake and that the project is …
Foo Fighters were joined by comedian Dave Chapelle for a cover of Radiohead's 'Creep' at Madison Square Garden.
Scott Disick insists he's supportive of Kourtney Kardashian's new romance with Blink-182 star Travis Barker.
Sophie Turner gushed about husband Joe Jonas being the best dad to their baby daughter Willa, 10 months, as he celebrated his first Father's Day.
Alyssa Scott has marked Father's Day (20.06.21) by confirming she's expecting a baby with Nick Cannon.
Kevin Feige has teased that there could be more spin-offs and prequels like 'Black Widow' for other Marvel characters in the future.
Gary Powell of The Libertines has shared his awkward naked encounter with Dave Grohl.
Ariana Grande is dropping an official live video performance for her song 'pov'.
Khloe Kardashian has revealed she's only ever had one nose job and doesn't have Botox because it doesn't agree with her.
Amanda Kloots shared a moving tribute to her late husband Nick Cordero on Father's Day.
The Duchess of Sussex thinks the themes of 'The Bench' are universal.
Kim Kardashian West has praised Kanye West, her estranged husband, on Instagram.
Katherine Schwarzenegger has taken to social media to praise her husband Chris Pratt.
'Cool for the Summer' hitmaker Demi Lovato has confessed that Father's Day is "so difficult".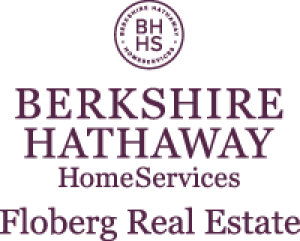 Susan B. Lovely - Berkshire Hathaway Home Services Floberg Real Estate
The Duchess of Sussex has revealed her son has already developed a passion for books.
Hollywood star Henry Golding admits becoming a dad has helped to change his outlook.
Geena Davis admits 'Thelma & Louise' didn't instigate the changes than many people predicted.
Kylie Jenner has heaped praise on Travis Scott in a sweet Father's Day tribute.
TV star Kristin Cavallari has heaped praise on her ex-husband on social media.
Rap star Iggy Azalea has gifted her son an extravagant present.
Emerald Fennell is taking some time out and then won't be sharing details of her next projects with anyone.