Director Sam Hargrave has revealed that the 'Extraction' sequel will begin filming this fall as long as shooting is possible due to the corona…
Carey Mulligan admits that she enjoyed the chance to perform violent scenes in 'Promising Young Woman'.
Caitlyn Jenner has a good relationship with all her children but she's particularly close to Kylie Jenner.
Jason Reitman has revealed his father, Ian Reitman, was so proud of his movie 'Ghostbusters: Afterlife' that he burst into tears after watching it.
Sam Smith's longtime songwriting partner, Jimmy Napes, has revealed the pop star has started penning tunes for their next record.
Gigi Hadid has revealed the exact moment she found out she was expecting her first child with Zayn Malik.
Romeo Beckham's parents, Victoria and David Beckham, have gushed over their son's first-ever Vogue cover.
Republican Garth Brooks will perform at Joe Biden's inauguration.
Ricky Gervais has revealed plans to make an album to mark the 20th anniversary of 'The Office'.
Dua Lipa has admitted to being impressed by Anwar Hadid's culinary skills.
Leah Remini admits she "would cry" if she discovered how much money she invested in Scientology.
Rap star Iggy Azalea has admitted she owes her success to her mother.
Phoebe Bridgers has gotten a tattoo of the sword and note a fan gifted her after her ex-partner Ryan Adams gave all the women on their tour a …
According to Noel Clarke, he's become more resistant to criticism since joining Twitter.
Ian McShane believes that filming for 'John Wick: Chapter 4' will take place at some point in 2021.
Russell Crowe has launched a passionate defence of his film 'Master and Commander: The Far Side of the World' after it was criticized by a Twi…
The Duke and Duchess of Sussex sent lunch to a group of volunteers working for The Mission Continues.
Anne-Marie got "slapped in the face" by a shark while out in South Africa.
Rob Lowe "barely" recognises his old self, 30 years after getting sober.
Zayn Malik has revealed he has considered doing a live-streamed gig for his fans following the release of his third solo album.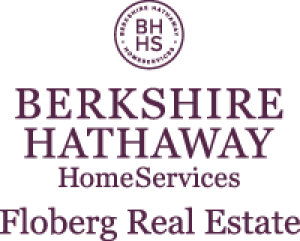 Susan B. Lovely - Berkshire Hathaway Home Services Floberg Real Estate
Matt Damon has arrived in Australia as he has reportedly joined the cast of Marvel blockbuster 'Thor: Love and Thunder'.
Jared Leto admits that he loved working together with "madman" Zack Snyder on the 'Snyder Cut' of the movie 'Justice League'.
Carol Baskin would care for her first husband Don Lewis - who disappeared in 1997 and is presumed dead - "for the rest of his life" if he ever…
Lady Gaga urged fans to "unlearn" white supremacy beliefs as she accepted the Yolanda Denise King Higher Ground award over the weekend.
Hollywood icon James Earl Jones celebrated his 90th birthday on Sunday (17.01.21).
Wendi McLendon-Covey has dashed hopes of a 'Bridesmaids' sequel ever happening.
Justin Timberlake has confirmed the arrival of his and wife Jessica Biel's second son named Phineas.