Brooke Shields says "every day feels like [she] has to begin again" as she re-learns how to walk following her recent leg injury, which she su…
Chrishell Stause has split from Keo Motsepe after three months of dating, as sources say the former couple came to a "mutual decision" to end …
'This Sceptred Isle' star Sir Kenneth Branagh underdoes a remarkable transformation into Prime Minister Boris Johnson for new COVID-19 drama.
Celebrity duo Gisele Bundchen and Tom Brady are set to spend their 12th wedding anniversary at home.
Tom Holland has revealed that he wears a thong underneath his Spider-Man costume.
Eddie Murphy has revealed his secret talent is playing the piano and he was taught how to play the instrument by his 'Saturday Night Live' co-…
Elizabeth Olsen loved wearing a pregnant belly on 'WandaVision' during the scenes when her character is expecting.
Music star Shaun Ryder thinks his medication has helped to improve his love life.
Marianne Faithfull's new album was inspired by her love of poetry.
Billie Eilish has confessed to struggling with feelings of loneliness during her time on the road.
Harvey Price is returning to residential school, where he'll be housed in a special "transitional room" ahead of making the move to college.
Mike Tyson has urged his fans to boycott Hulu over the streaming service's plans for an unauthorised limited series about his life.
A judge has ruled a protective order will not be changed so Tory Lanez is still unable to speak out about an alleged altercation with Megan Th…
Jon M. Chu will helm 'The Great Chinese Art Heist', based on a GQ magazine article about a spate of museum art robberies.
Kelly Clarkson doesn't know how people get through tough times in their lives if they don't have a creative outlet such as songwriting.
Golf legend Tiger Woods has been moved to Cedars-Sinai Medical Center in Los Angeles as he continues his recovery.
'Bad Guy' star Billie Eilish has revealed her secret romance with rapper Brandon '7:AMP' Adams.
Queen Elizabeth bought her great-grandson Archie a waffle-maker for Christmas and the toddler wakes up asking for waffles for breakfast every morning.
Dame Helen Mirren is to star in 'White Bird: A Wonder Story', which is a spin-off from 2017 drama 'Wonder'.
Rita Ora was pleased to get back to the studio to record her new EP 'Bang' because she felt "musically isolated" in lockdown.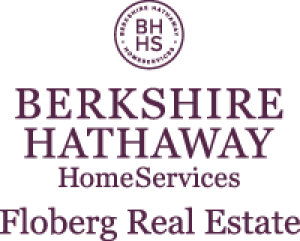 Susan B. Lovely - Berkshire Hathaway Home Services Floberg Real Estate
Newly-released figures show that Kanye West self-funded the majority of his campaign to run for president, putting in almost $12.5 million of …
Gerard Depardieu has insisted he is innocent after been charged with rape and sexual assault and feels "very serene" about having to attend co…
Ashlee Simpson's daughter Jagger was "furious" when she found out her younger sibling would be a boy, but thankfully "loves the baby" now that…
Blake Shelton has joked Adam Levine "owes" him a "full-band performance with Maroon 5" at his wedding, but he would be happy to take up Miley …
Jamie Spears' lawyer has insisted he "rescued" his daughter Britney Spears from a "life-threatening situation" by putting her under conservatorship.
John Mulaney is "doing well" after completing a 60-day stint in a rehabilitation center to work on his struggles with alcohol and cocaine addiction.
Queen Elizabeth II says people "ought to think about others" when it comes to receiving the COVID-19 vaccination, as she urged those who are s…