| | |
| --- | --- |
| Sunday | Closed |
| Monday | |
| Tuesday | |
| Wednesday | |
| Thursday | |
| Friday | |
| Saturday | Closed |
Welcome to Meadow Green Sales!
---
Meadow Green Sales proudly has serviced Billings for more than 20 years by offering the community the very best commercial lawn care products and services. Locally owned and operated by Mike McKnire, Meadow Green Sales is here to serve our Billings neighbors with the very best commercial lawn and garden equipment around. Whether you're looking for a commercial lawn mower, trimmer, hand blower, weed eater, aerator or other lawn care device, we carry a variety of brands for you to choose from.
Our experienced and friendly staff always is happy to work with you, listen to your needs and advise on the best commercial lawn care solution. If your trusty lawn mower or weed eater just needs to be repaired, no problem! Meadow Green Sales provides superior repair services. We can fix just about any commercial lawn care machine.
Our help and assistance is just a phone call away. Call us today at (406) 248-9988. For more information, you can visit us at 1411 South 32nd Street West in Billings. We are open Monday through Friday, from 8:00 AM until 5:00 PM. You also can visit our website at: www.meadowgreensales.com or like us on Facebook at: https://www.facebook.com/meadowgreensales. You can even email us at: walkermontana@yahoo.com.
Meadow Green Sales, which primarily services a 90-mile radius around Billings, is a member of the National Federation of Independent Business (NFIB) and National Write Your Congressman (NWYC). In addition to servicing clients in Billings, we also take care of many customers in Laurel, Park City, Red Lodge, Columbus and Hardin.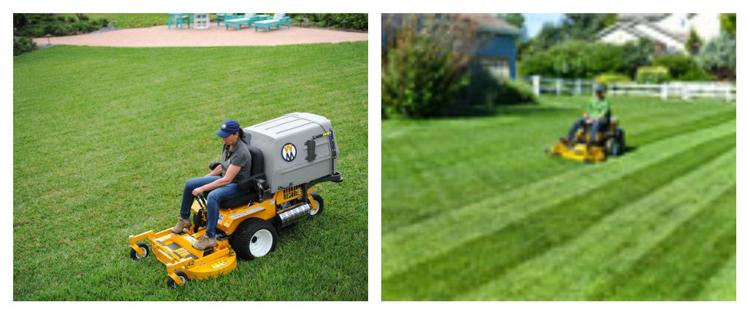 No Lawn Mower Can Match Our Productivity
---
We are proud to be authorized dealers of Walker Mower. When it comes to commercial lawn mowers, no other brand compares. Walker Mowers are American-made lawn mowers from Fort Collins, Colo., and are well-known for their precision and versatility. If you are looking for a way to position your lawn care business a step above the competition, start with your equipment. Investing in a Walker product will make your life easier – they are built to mow a landscape efficiently while leaving a gentle footprint and beautifully cut grass behind.
In 2015, Meadow Green Sales was the leader in sales for Walker Mower in the entire state of Montana. We also were the largest commercial parts supplier for Walker Mower throughout the state. In addition to specializing in providing commercial landscape businesses with lawn care products they can count on, we also specialize in offering an array of other high-end, commercial-grade lawn maintenance products. Whether you are in need of a trimmer, aerator, back pack blower, weed eater or hand blower we've got you covered.
When it comes to our products, versatility, reliability and productivity are key. We only sell brands that have been proven to get the job done right and provide users with a great consumer experience. If your commercial landscaping equipment needs repair, Meadow Green Sales offers superior maintenance and repair service to our Billings area clients. Meadow Green Sales maintenance services are available for all of the products we sell. If you have a Walker Mower but didn't buy it from us, no hard feelings! We will happily take care of your maintenance needs, regardless. If your lawn mower needs blade sharpening, an oil change or a new belt - or you're dealing with a more serious repair issue, the team at Meadow Green Sales can help.
For more information about our commercial lawn equipment repair service or commercial lawn care products, call us today at (406) 248-9988. The team at Meadow Green Sales is excited to speak with you and answer any questions you might have!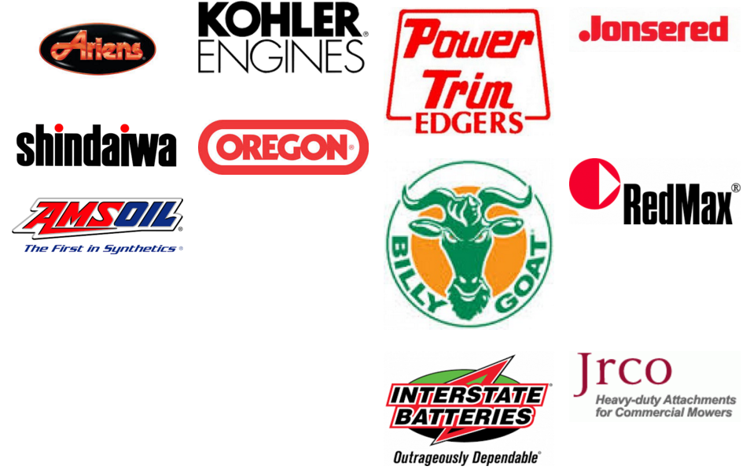 ---
Accepts:

Cash

Check

MasterCard

Visa
Is this your business?
Promote your business through our innovative Marketplace system! It's free to sign up!