302 25th Avenue West
Laurel
,
MT
59044
Last Updated: August 25, 2017
| | |
| --- | --- |
| Sunday | Closed |
| Monday | |
| Tuesday | |
| Wednesday | |
| Thursday | |
| Friday | |
| Saturday | Closed |
Le Cabinet Shoppe has proudly serviced the Billings and Laurel communities since 1990 by providing custom designs and detailed craftsmanship. Locally owned and operated by Gordon Smith, who has 35 years of professional woodworking experience and expertise, we are proud members of the Architectural Woodwork Institute (AWI) and AWI certified. We also are Angie's List members and previously were members of the Home Builders Association of Billings.

In addition to Smith and his 35 years of woodworking expertise, Le Cabinet Shoppe also has four additional highly-trained staff members who cumulatively have more than 100 years of experience in architectural woodwork. With this vast experience, our veteran crew even manufactures parts for other cabinetry companies.

"We take a lot of pride in being a cabinet maker's, cabinet maker," Smith said. "We strive to create timeless cabinetry creations. Our work stands the test of time."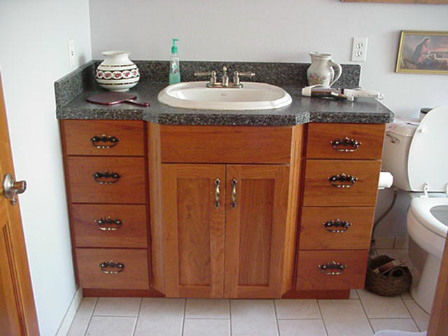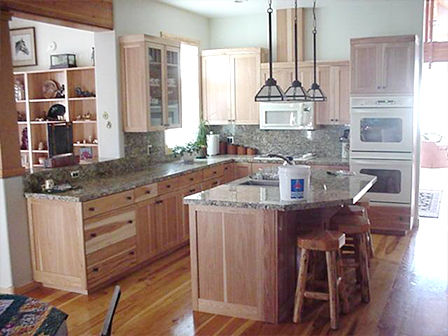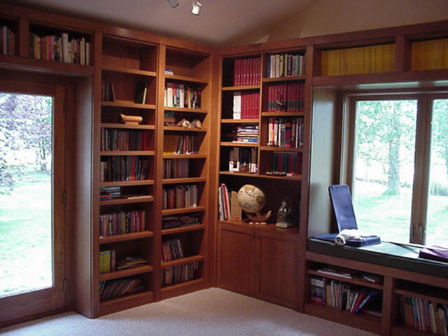 Le Cabinet Shoppe specializes in commercial work, but also takes care of institutional projects and handles residential jobs. Besides completing work for clients in Billings and Laurel, the company services a 350-mile radius around Montana. Smith and his team have also finished projects in Wyoming, South Dakota, Texas and Colorado.

For more information, you can contact us at (406) 628-8222 or visit us at 302 25th Avenue West in Laurel. You also can visit our website at: www.lecabinetshoppe.com or like us on Facebook at: https://www.facebook.com/LeCabinetShoppe. You can even check us out on Twitter at: https://twitter.com/LeCabinetShoppe or fax us at: (406) 628-4067. We also can be reached via email at: gs@lecabinetshoppe.com.

Le Cabinet Shoppe is open Monday through Friday, from 8 a.m. until 5 p.m. We also are available on Saturday by appointment. We accept cash and checks, but do not accept credit cards.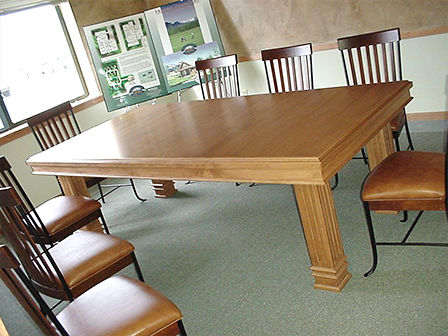 With our commercial services, we can help business owners get the look they want for their company with restaurant tables and bars, reception desks, conference tables and passage doors. We work well with architects to give commercial spaces a natural and inspiring aesthetic appeal. As a full-service company, we work with contractors, plumbers and electricians to ensure each job gets completed correctly.

From design to completion, we also assist our clients every step of the way throughout the project. This starts with the initial design consultation, goes through the fabrication process and includes our expert installation services toward the end of the project. At Le Cabinet Shoppe, we are fully equipped with state-of-the-art tools and skillful techniques to deliver exceptional results for all types of woodworking projects.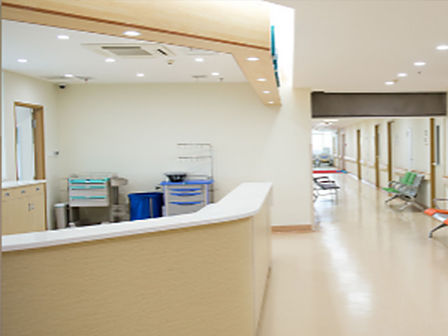 One of the things that really separates and distinguishes Le Cabinet Shoppe is that we're able to complete projects that are very sizable in scope. Regardless of how elaborate or complex a job may seem, we supply institutions like hospitals and schools with durable custom cabinetry that can be counted on for many years to come.

With design ingenuity, we provide in-depth attention to detail. With our attention to detail in craftsmanship and design, we always produce the highest quality products. Closet systems, show cases, entryways and doors are among these products. An additional benefit of our institutional services is our competitive pricing. Our customer's budget matters to us, so that's why we offer the most affordable rates in the area for our custom woodworking services. You always can rely on us for cost-effective, top-notch cabinetry and architectural woodwork that your institution can depend on.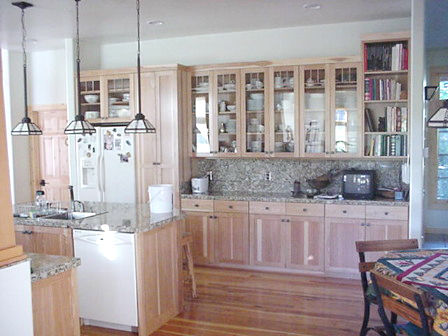 Just as we specialize in commercial and institutional woodworking, we also offer custom kitchen woodwork for homeowners. The list of our residential services is comprehensive and extensive, as we are experts on manufacturing woodwork, finishing, matching stains and finishes, creating our own tints and making our own stains.

By utilizing only the highest quality materials for all of our residential projects, there's a lot we can do. We can do entertainment centers, closet systems, furniture, bookshelves, bookcases and stand-alone cabinetry.

While enhancing your indoor spaces, we can completely update your cabinetry. If you also want to just give a fresh look for your countertops, our professional team has the skills and advanced techniques to create the aesthetic you want.

Call us today at (406) 628-8222 because you can count on us for superior craftsmanship and precision!
We have serviced the Billings and Laurel communities since 1990 by offering commercial, institutional and residential architectural woodwork of the finest quality and structural integrity.
Call us today at (406) 628-8222 for more info on our custom designs and detailed craftsmanship!