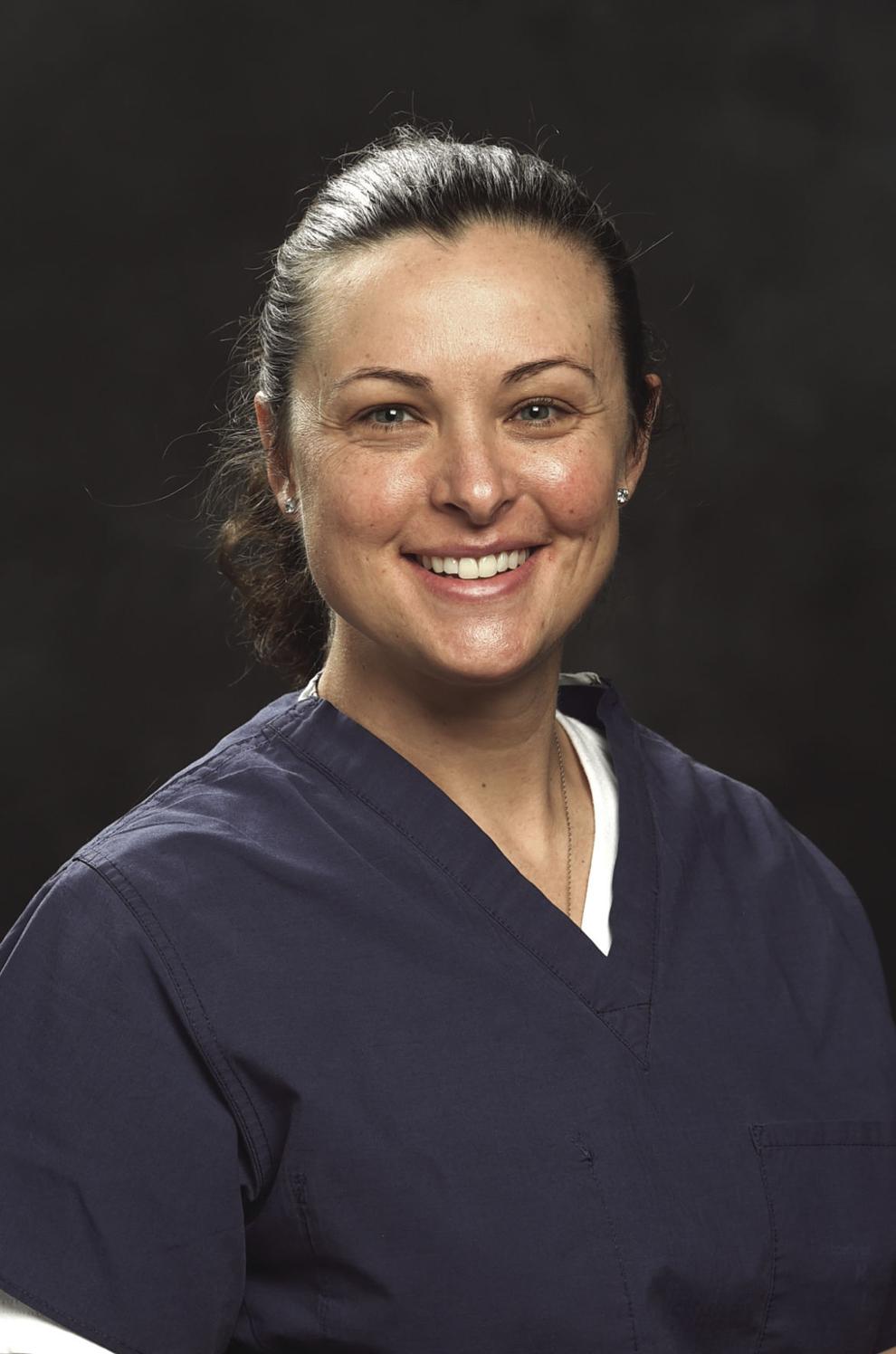 Montana State University-Billings
Spirited and full of life experiences ─ that's Sarah Martin. She's had the privilege of working in various roles such as landscaping, house renovation, zookeeper, pizza delivery, combat medic and she even learned how to fly a helicopter.
Upon graduating from high school, Martin accepted a scholarship from the United States Marine Corps at The Ohio State University. After attending for two years, she made the tough but admirable decision to leave because of the "don't ask, don't tell" policy.
"I made a commitment to myself that when the policy was changed or lifted that I'd be one of the first people to go back," Martin said. "Years later, I can remember the policy starting to change; it was around 2011. I looked within myself and decided my next path would be with the Montana Army National Guard as a combat medic."
During her reflection of her career path, she kept coming back to people. She realized helping people was a passion to her and she thought health care was the best area to fulfill that desire. When asked about emergency medicine versus another field, she attributed her military background and the team effort required.
"Working in the emergency department requires a concentrated team effort to accomplish a goal," Martin said. "I think my military background had a huge influence on deciding which area I worked in. When everybody else runs away, I go towards it."
"Walking into work and seeing Sarah moving from patient to patient sharing her enthusiasm and zest for life brings joy to my heart every time," said Lisa Stevens, emergency department education development specialist.
Martin began her nursing career in 2018 at the Billings Clinic and remains there today. She's still an active combat medic, also known as 68 Whiskey, in the Montana Army National Guard.
As a patient advocate, Martin believes there's nothing more powerful than the human spirit. She went on to share, "My job is sort of like an experiment in the human condition. We are all so fragile but our human spirit is not. I get to see the best of people on their worst days."