Vietnam Voices: 'You knew what fear was. But then, you got hard toward it'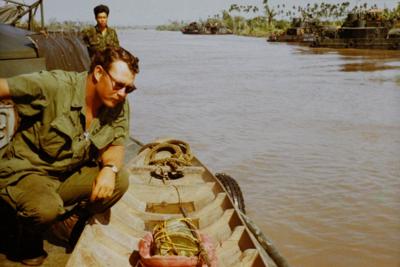 Jimmie Kerr grew up in Laurel and graduated from Laurel High in 1966. He served in the U.S. Navy on a river boat in Vietnam. He came back and had a successful career with the Postal Service. 
Kerr: "My father and uncles served in World War II  — and they all served. They all served in the military, and their philosophy was do your part for your country and then come back and start your career. I followed that. I entered the Navy in 1966 for a four-year enlistment."
After being injured on an aircraft carrier, Kerr went to Hawaii and spent a year there. Kerr agreed to add another year of service in order to get his brother out of Vietnam. 
Kerr: "They took volunteers for these boats, and after you got into it, you understood why they just wanted volunteers. I was hoping to get my brother out if I went. So, I had to change my ratings. That's when I headed for Vietnam.
My brother had been (to Vietnam) and been wounded. I was wondering how many times he had to be wounded before they let him go home. I thought if I could get over there, then they wouldn't keep two of us. Then he refused to leave, so we were both sent there."
Gazette: You do this for your brother and he stays there, and all of a sudden you find yourself on a river boat in Vietnam.
Kerr: "We were young. We didn't think about consequences. That's why they like you to join the service. It was exciting because my dad had served on a PT boat and he was part of an elite group. It made the young men feel that they wanted to be part of that. But after I got my training, I wondered what I had really gotten into."
Gazette: What about your training made you wonder that?
Kerr: "We went through the same training that pilots do, and we went through the prisoner-of-war camps. ... Five to seven crew members on a boat. We'd haul Army soldiers to wherever they wanted them to be inserted. We'd work with them in operations, trying to catch the enemy coming across the river. ... The training made you feel like you were tougher than anything on Earth, and that's the way they want you to be."
Gazette: So there was a feeling of invincibility?
Kerr: "Anybody who says they weren't scared sometime or another, I wonder about that. You knew what fear was. But then, you got hard toward it. ... When we grew up as a kids, we watched war movies, they were all organized... but war was total terror. You tried to protect yourself and your buddies. You just did what had to be done. And you did a lot of it without thinking because of your training."
The river boats, nicknamed "Tin Cans" had five to seven crew members and would transport troops, look for enemies and sweep the river for mines. Kerr later went from being on American boats to being an adviser on boats for the South Vietnamese.
Kerr: "(War) changes you. People that don't understand that when a soldier comes home, he is going to be different no matter what. You think he may be the same guy, but he isn't. You kind of try to bury it and move on with your life."
Gazette: What do you remember about Vietnam and what it was like?
Kerr: "Parts of Vietnam were beautiful. Going down the river, you see where there were bomb craters, and the other side it's green with rice fields. It was hot, muggy and snakes, insects. I would have to say that a lot of your time was pure boredom and misery because of the country you're in with rain and mosquitoes and so on. Once in a while a firefight would come along, and it would be pretty exciting. It was always a wait-and-see. It was always, 'Where are they? Where are they? When are they going to come out' — and it starts all over.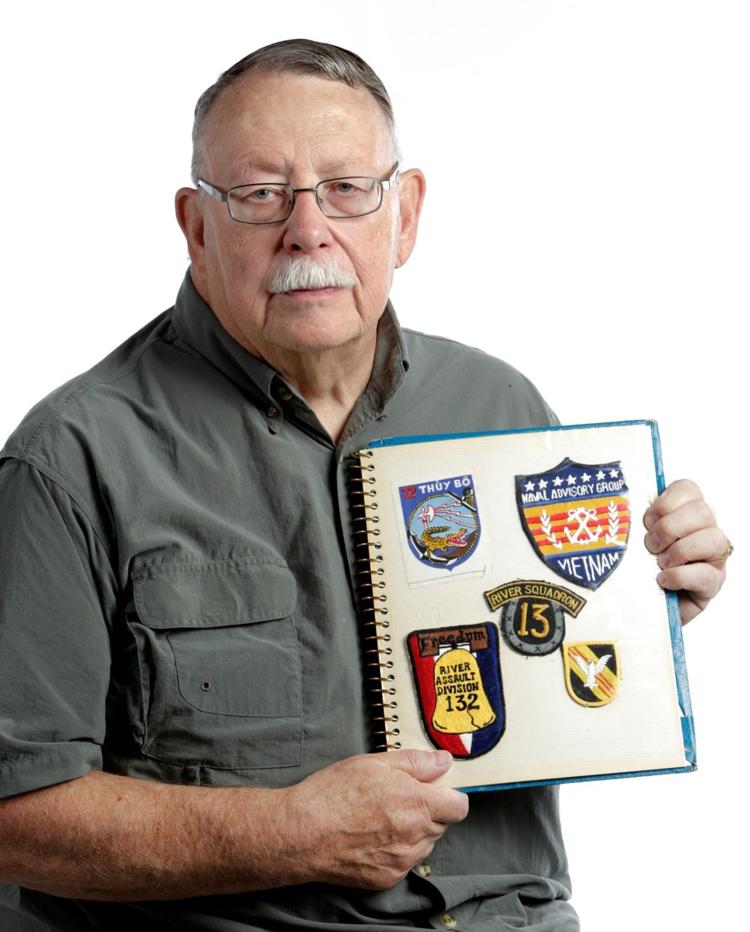 "I got to work with people as an adviser, and I got closer to the Vietnamese people than the regular soldier. ... You learn who their families were, what they did and what their religions were and you worked with them. ... They're like everyone. They've got their con men, the people who take advantage, but you look at them and they've been at war all of their lives; they've never known peace, so they wouldn't be in a big hurry to do something, because they figured the war is going to be here tomorrow, too. Americans are 'Let's go,' we've got a day and time and let's get with it. So you had to pinch yourself — wait a minute, you're in a different atmosphere here."
Gazette: Having those experiences, having some time to look back, does it change how you view it?
Kerr: "The war part I never quite figured out because of politics. ... The people (back home), they got tired of the war, but they forgot we were real, and we were from America. I think that was the hardest thing. We were just a number. We all know we are (a number) when we go into the military, but we didn't think the public would think that was all we were — just a number. They didn't want to know about us. They stuck their head in the sand, and that was tough to take, even when they told us when we were coming home, they told us to wear our civilian clothes — don't wear your uniform because of the demonstrations at the airport. I knew a lot who wore civilian clothes."
Gazette: Did you wear your uniform (when you returned)?
Kerr: "All the way home."
In Denver, where Kerr arrived, there were some war protesters. Not in Montana.
Kerr: "When you arrived in Yellowstone County, you were just a person, they just ignored you. I always thought of Montana and being western, thought they'd be patriotic, support it, but there was a different attitude in those days."
Gazette: That must have been hard.
Kerr: "I believe that's why a lot of Vietnam veterans are loners because they didn't know anyone and where to go, and nobody would talk to them. They labeled us that we were all druggies. You know, the majority of them done their job and just like every war, had their drug problems. So that was the difference. The thing that shocked me the most was my own classmates in school, they felt I changed. They kind of treated me different. They just didn't say anything. ... Now I was fortunate to have a lieutenant who was a psychologist and sociologist, and before I left, he said, 'If you get a chance, talk about this stuff, you do it.' And I think that helped me."
The approach is simple: Veterans from or living in the area tell their experiences of the Vietnam War. We are trying to preserve these stories…
Gazette: Did you do that right away?
Kerr: "It took some time, mostly talking with my brother and my mother. Her brother was in World War II, my dad and other veterans getting together. And figuring out how to heal from it. They say time heals everything, and it does to a point, but it's there and (memories) can be brought back — just something funny happening and it comes back to your mind."
Gazette: What's the hardest thing for you about healing or moving on?
Kerr: "I think often about the Vietnamese that I worked with — what happened to them. I felt like America just dropped them and were gone, and we left them holding the bag. We didn't finish; and like Korea, we didn't finish. And that's what we all got hit on the head with — even some of the organizations wouldn't accept that we were in a war, but a police action. When those bullets go flying over your head, I don't care if it's a war or police action, it's the same."
Gazette: Is there a time when you thought you wouldn't see Billings or Yellowstone County again?
Kerr: "Yes, there were a couple of times, especially in the beginning, you got kind of hard and finally accepted the fear part where the way I looked at it was: If it was your time to go, you'd go whether I was there or here. I kind of used that concept and finally accepted it. And the idea that I am tougher than anyone walking down the street and that's how you coped with it.
"Even to this day, if I hear a helicopter go over, I hear it right now and I think about what's going on. The concept of who is behind me and what's going on around me. You're more observant than a regular person, more on guard. It's there, but you don't realize it."
Gazette: If you would have had a better welcome home, what do you think would have changed?
Kerr: "The biggest thing that happened was we couldn't get jobs. We were turned down because we were Vietnam vets. And that's what was real. That hurt. You couldn't get a good-paying job. I was fortunate enough to get on the Postal Service, and the guy doing the hiring was a captain in the Army Reserves. He gave me a chance, and I used it.
"My brother had more of a rough time. The Veterans Administration — there was no support for our guys. Now, they're finding all these veterans coming forward for help because they never could get help. I can't help but think that if they would have helped out when they first come home, they would have made a big difference."
Gazette: Are we getting better at treating our vets?
Kerr: "We're treating them better. The public in general has come along, but it was the soldiers from Vietnam and Korea that said they would never allow that to happen to a soldier again."