Duane Sitzman defines local as close as Billings and as inclusive as Montana.
Sitzman is part-owner of downtown's newest pub, Craft Local, located at 2413 Montana Ave.
More than a taproom, Craft Local centers on exposing the community to creative talent, be it photographers, musicians, dancers, painters or poets. With its nonprofit status, downtown's newest hangout displays purchasable art on its purposefully unfinished walls, raising money and awareness for lesser-known artists.
"I'm kind of looking for this to be the place," Sitzman said.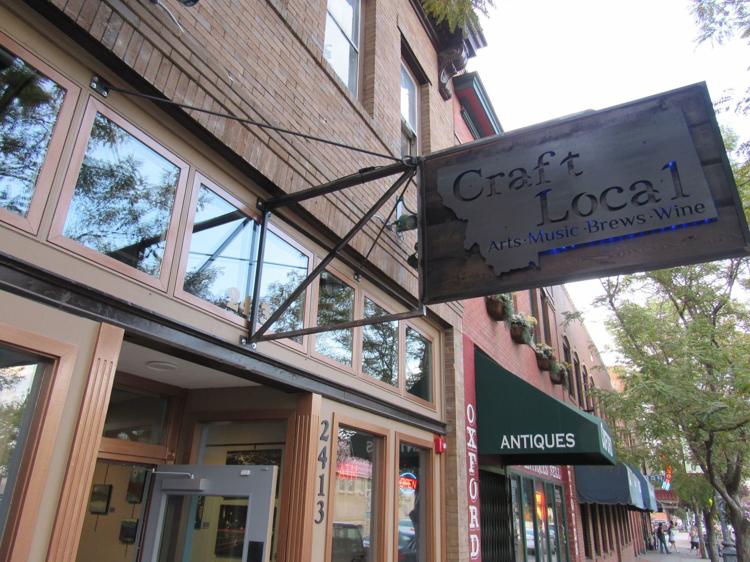 The open floor plan creates flexibility for performers. Tables and chairs can be rearranged around an undefined stage area so that larger acts can be accommodated. A jazz player had told Sitzman prior to the venue's design that a small stage can be prohibitive.
For Craft Local's opening weekend, it brought in band, The Mandela Effect, and solo musician, Mandie Castro. The Montana Avenue spot also benefited from participating in the Summer ArtWalk and its close proximity to Magic City Blues the following weekend.
The Richard Dreyfest V two-day music festival chose Craft Local to host its Poetry Jam on Aug. 11.
Sitzman wants to continue featuring local entertainment alongside art. Current hanging displays include works from Jan Spencer, Terri Porta, Lee Walker, Emily Davidson and Robert Bertrand. Craft Local has a waiting list for interested participants.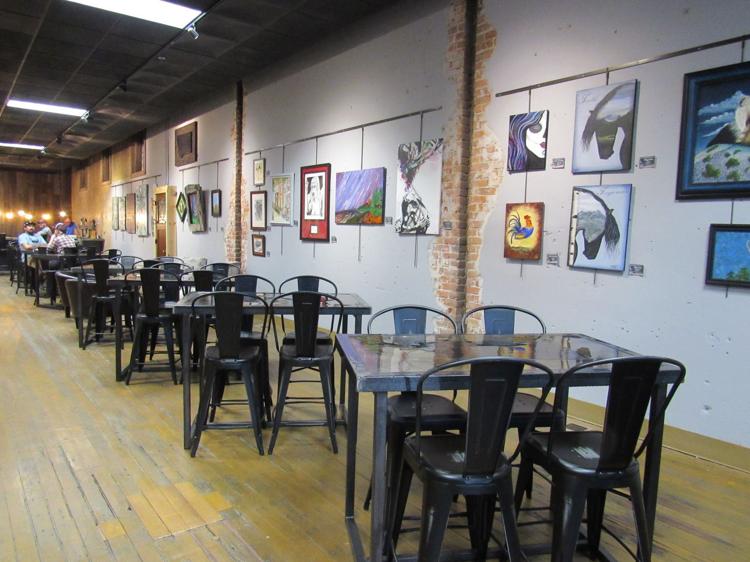 "I have a very strong appreciation for the arts," said Sitzman, whose full-time work with graphic artists at The Billings Gazette influenced his decision to open Craft Local.
He said graphic artists who made art on the side didn't have an outlet.
When Sitzman and his wife, Terri Poleski, vacationed to Oklahoma and Denver, they saw an art scene worth repeating. The couple began building the business plan a year and a half ago. A third partner, Michelle Dawson, got involved earlier this year.
Sitzman only looked downtown for its location. When he found the available Montana Avenue spot, he knew this was it.
Keeping with a local theme, Craft Local uses Intermountain Distributing Company for its beer varieties from Billings and beyond. The 12 beers on tap include everything from wheats to porters; Sitzman says he plans to rotate through them seasonally.
Wine from Yellowstone Cellars is also available. Montana-made sodas are coming soon.
Craft Local is open Tuesday through Thursday from 4:30 to 9 p.m., and Friday and Saturday from 4 to 10:30 p.m. Find them online at craftlocal.org, Facebook, or by calling (406) 702-1458.
Need to get away?
Start exploring magnificent places with our weekly travel newsletter.