Mike Trout is the face of baseball, finally. The three-time most valuable player has stepped carefully into the off-field spotlight, embracing…
Montana-Alberta American Legion Baseball still hopes to play a conference schedule and state tournament this summer.
Caleb Frare had a forgettable 2019, but March looked "awesome" for the Chicago White Sox pitcher from Miles City thanks to strong spring train…
CINCINNATI (AP) — "People ask me what I do in winter when there is no baseball. I'll tell you what I do. I stare out the window and wait for s…
CHICAGO (AP) — Ed Farmer, an All-Star reliever who spent nearly three decades as a radio broadcaster for the Chicago White Sox, has died. He was 70.
TBA — Opening day, active rosters reduced to 26 players.
NEW YORK (AP) — When and if opening day comes around this year, New York Yankees pitching coach Matt Blake anticipates a brimming bullpen.
Rangers veteran Shin-Soo Choo is helping out financially strapped minor league players with the season on hold, giving $1,000 each to 191 of t…
The Associated Press (AP) — April 2
For decades we've heard the familiar chant emanating from the Wrigley Field bleachers whenever a fan catches a home-run ball hit by the visiti…
LOS ANGELES (AP) — Whenever the baseball season begins, Los Angeles Dodgers fans who subscribe to DirecTV and its subsidiaries will have acces…
NEW YORK (AP) — Major League Baseball has canceled a two-game series in London between the Chicago Cubs and the St. Louis Cardinals because of…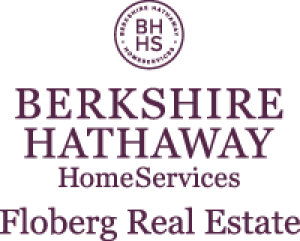 Susan B. Lovely - Berkshire Hathaway Home Services Floberg Real Estate
SYRACUSE, N.Y. (AP) — Former Syracuse football coach Frank Maloney, who succeeded the winningest coach in school history when the program was …
The Major League Baseball players union has discussed beginning the season by playing games without fans in ballparks just to expedite a retur…
OAKLAND, Calif. (AP) — Oakland Athletics minor league manager Webster Garrison is hospitalized in Louisiana and on a ventilator with the coron…
SEATTLE (AP) — Even with major leaguers likely to receive some semblance of another spring training to get ready, teams are going to have to b…
BALTIMORE (AP) — Following three straight frustrating seasons that led him to consider retirement, Chris Davis was in the midst of an outstand…
Widely hailed as the right thing to do for student-athlete welfare, the NCAA's decision to extend spring sports athletes' eligibility a year b…
GULF BREEZE, Fla. (AP) — Prominent orthopedic surgeon Dr. James Andrews has temporarily halted Tommy John operations at his Florida medical ce…