Trey Mancini stepped up to the plate for the first time since discovering a cancer that could have killed him.
Garrett Richards had gotten only one out during his first spring training start, loading the bases and walking in one run against the Atlanta …
For Chris Owings' first seven years in the majors, he could pop into the video room to take a look at his at-bats during a game.
At the plate, Charlie Blackmon is confident he can solve just about anyone he faces.
Shane Bieber's final start last season was rough. His first one in 2021 wasn't too much better.
The Milwaukee Brewers' big trade from the fall of 2019 certainly didn't work out in the short term.
Isiah Kiner-Falefa has always been a shortstop, but first had to fake his confidence as a catcher and a third baseman for the Texas Rangers.
MINNEAPOLIS (AP) — After having surgery on his right ankle for the second straight offseason, Jorge Polanco has enjoyed a pain-free start to s…
Washington Nationals manager Dave Martinez remembers all too well his exact batting average from 53 games in his rookie season in the big leag…
MIAMI (AP) — At 25, Sandy Alcantara says he's old enough to be the Miami Marlins' ace.
Mets president Sandy Alderson says the team may have been naive to think it could manage Trevor Bauer's habit of inflammatory social media pos…
Kyle Farmer reported to spring camp early with pitchers and catchers but traded in his backup catcher's number (52) for an infielder's number …
ABERDEEN, Md. (AP) — Vi Ripken, matriarch of the famed Orioles family that includes Hall of Fame son Cal Ripken Jr. and once the victim of a b…
NEW YORK (AP) — The New York Mets will honor the late Tom Seaver by wearing a "41" patch on their home and away jerseys this season.
KANSAS CITY, Mo. (AP) — The Royals made official their $25 million, four-year contract with third baseman Hunter Dozier on Monday, ensuring th…
WEST PALM BEACH, Fla. (AP) — Washington Nationals slugger Juan Soto sat out the team's exhibition home opener on Monday because he fouled a ba…
TORONTO (AP) — The Toronto Blue Jays reacquired left-hander Travis Bergen from the Arizona Diamondbacks for cash on Sunday.
SCOTTSDALE, Ariz. (AP) — Brian Delaney checked his ticket, found his seats and then sat down for a minute in the sunshine. It wasn't a typical…
NEW YORK (AP) — Fernando Tatis Jr. gets a full no-trade provision through 2028 as part of his $330 million, 14-year contract with the San Dieg…
Nolan Arenado in his new Cardinal red, Mookie Betts back in Dodger blue. October breakout star Randy Arozarena with a hit in his first Februar…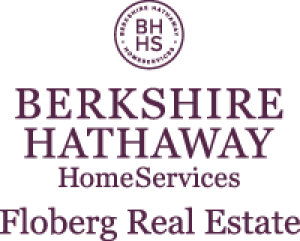 Susan B. Lovely - Berkshire Hathaway Home Services Floberg Real Estate
TAMPA, Fla. (AP) — Aaron Judge tossed several balls into the crowd, just like always. Only this year the fans can't toss them back to the New …
SAN DIEGO (AP) — Tommy Pham knows how lucky he was to be in the starting lineup for the San Diego Padres in their spring opener on Sunday, 4 1…
KANSAS CITY, Mo. (AP) — The Royals and third baseman Hunter Dozier have agreed to a $25 million, four-year contract that includes a fifth-year…
TAMPA, Fla. (AP) — DJ LeMahieu and the New York Yankees are happy there will be a little bit of baseball normalcy when spring training games b…
ANAHEIM, Calif. (AP) — Albert Pujols woke up from a nap last Monday in Arizona to find several hundred messages and missed calls on his phone.
SARASOTA, Fla. (AP) — Chris Davis says he's made changes in his swing that fans will spot right away. Whether they produce better results, tha…