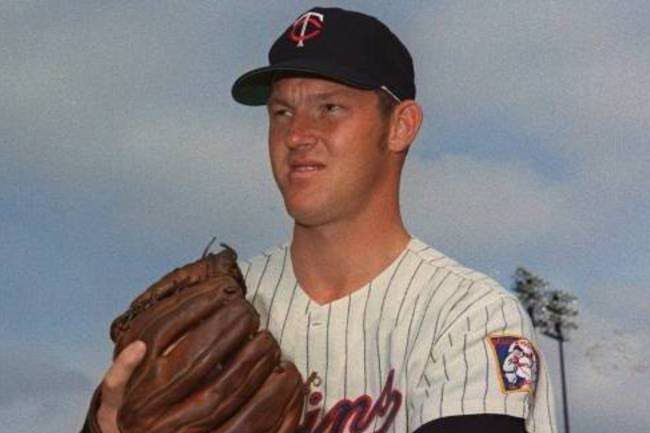 MISSOULA — Long before Jim Kaat earned legendary status as a Minnesota Twins pitcher, he was a teen sensation for the Missoula Timberjacks.
Not an instant sensation, mind you. He was humbled at first, learning lessons the hard way in the spring of 1958.
And what does baseball 62 years ago have to do with the Pioneer League's desperate plight to stay alive today? More than you may think.
If all goes as the pessimists predict, we may never see Missoula's newly-named PaddleHeads take the field. This season is in jeopardy because of a pandemic and 2021 looks like it could be the first in 82 years without the Pioneer League because MLB officials want to phase it out for good.
The problem with that, Kaat will tell you, is it hurts young ballplayers that need the experience they can only get from the lowest rung of minor league baseball. When Kaat first turned pro, his father steered him to Missoula and a $4,000 contract instead of signing with the Chicago White Sox for a bonus-baby deal of $25,000.
His dad believed playing right away in Class C ball was far better than rotting on the bench for a couple years at a higher level. That's what could happen to some current minor league newcomers if the Pioneer (Rookie) League goes kaput.
"Missoula was so pivotal in my career," Kaat told 406mtsports.com from his home in Florida. "I wasn't pitching very well when I started out that year and my record was like 1-4. I thought, 'Man, this is Class C ball. If I don't start picking it up I'm going to get sent home.'
"Our manager, Jack McKeon, called me in and said, 'Kid, you're going to go to the big leagues. You're going to pitch every four days. Don't you worry about a thing.' He really put me in the right frame of mind. He was such a good influence. I ended up leading the league in everything for pitching, wins, strikeouts, the whole deal."
Kaat, a three-time all-star who pitched 25 years in the majors and is a member of the Twins Hall of Fame, believes he also honed his toughness in the Pioneer League. He learned the hard way what it was like to pitch a nine-inning game and then throw a few innings of relief two days later.
Rookie Leagues don't do that anymore, but today's tenderfoot players do endure what MLB officials consider to be hardship with lots of traveling and games. Apparently our definition of hardship has changed quite a bit the last half century.
"We called our bus the Iron Lung, but I wouldn't trade those days for anything," Kaat offered. "Kids today, I don't know if they could take that because the buses guys ride now are like luxury liners.
"We'd be driving through the mountains and all of a sudden we'd get a rock slide. You had to wait for a highway department guy to come by. We'd get the gloves and ball out of the bottom of the bus and start playing catch right out there in the road in the middle of the mountains. When you're 19 years old, you think, this is great."
Back when Kaat was a Timberjack, the season started in April and lasted 125 games. He remembers one white-knuckle road trip in particular when the bus driver had to negotiate a scary snowstorm near Red Lodge en route to playing the Mustangs in Billings.
It's funny what the brain retains. Kaat pitched in Game 7 of the 1965 World Series against Sandy Koufax. He won a World Series ring in 1982 as a member of the St. Louis Cardinals. He enjoyed a successful broadcasting career after his playing days.  
Yet his memories of Missoula are vivid. Meeting at the The Turf cafe for all-night road trips. Stockman's pizza and Double Front chicken. Earning coupons for Dairy Queen cones by striking out hitters.
Then there was that day when Kaat, who loved to go canoeing with teammates near Kalispell, was made "an honorary member of the Flathead Indian Tribe because I was up there so much." Not to mention all those memories of pitching in the shadow of Mount Sentinel at rickety Campbell Park.
"From the clubhouse we'd come up through a trap door right behind home plate, like coming out of a cellar, and they'd play that song," he marveled. "You knew all the words to that song. Every time I see Bob Eucker, who played for Boise, he starts singing, "Hurry Back Timberjack." He knows all the words."
Listening to Kaat talk about the Jacks whets my appetite for minor league baseball and simpler times.
The simpler times will never return, but make no mistake: Montana loves pro baseball too much to give it up, Pioneer League or not.
Bill Speltz is Missoulian Sports Editor and has served as Sunday columnist the past 14 years. Do you have a story idea? Email Bill at bill.speltz@missoulian.com.
Be the first to know
Get local news delivered to your inbox!