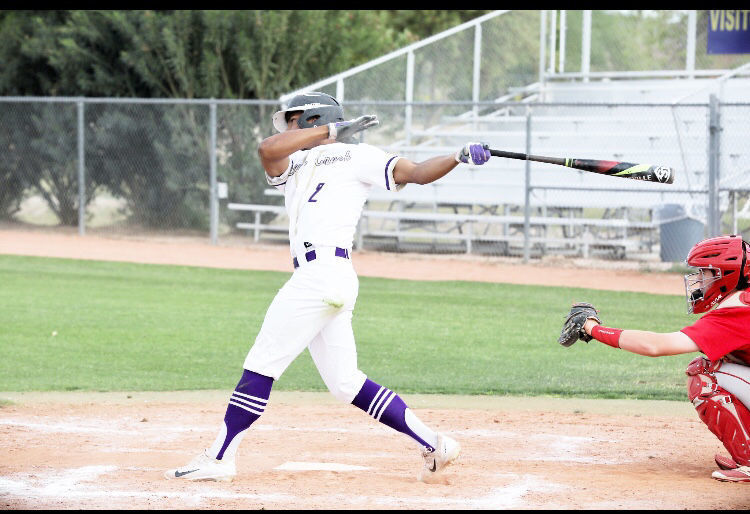 BILLINGS – In the winter of 2016-2017, Kevon Jackson had to make the toughest decision of his young life.
Jackson, a junior at Billings Senior, approached Bronc football coach Chris Murdock, letting him know that he would not be able to play football for him his senior year.
His reason? Jackson was going to move down to Queen Creek, Arizona, to play baseball year-round with hopes that it might land him a future in the pros, or college.
Well, that decision has paid off.
Jackson was drafted by the Kansas City Royals on Tuesday in the ninth round with the 272nd pick of the MLB Draft. He told 406mtsports.com on Thursday that he is planning to sign with the Royals organization to begin his career in professional baseball.
Jackson initially hails from Chicago. His family moved to Billings when he was in the fourth grade, and Jackson had grown up in the Magic City since. Notably, he played football at Senior for three seasons, and started as a hybrid linebacker/defensive back his junior year in 2016. The Broncs would dominate that season, going 13-0 on their way to the school's first football state championship since 1979. Jackson would earn second team all-state honors at outside linebacker.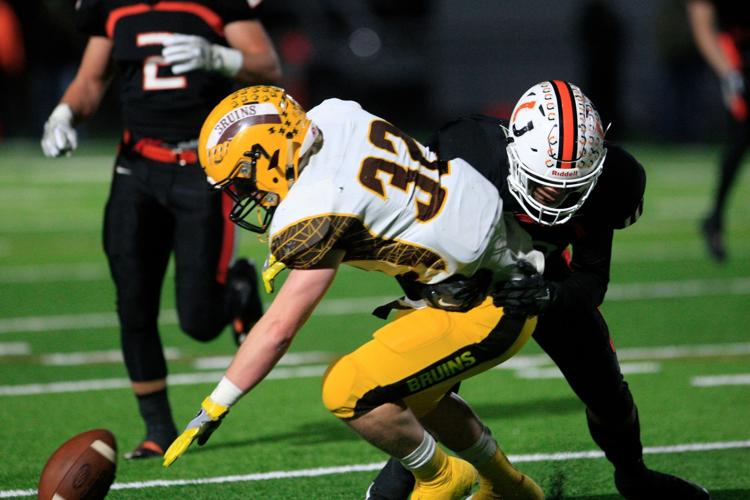 Jackson was back in Billings for the draft to watch with family and visit friends before heading out for his new career. Jackson said he will report to the Royals' spring training facility in Surprise, Arizona, on Saturday. There, he will find out where he is assigned.
"It was awesome and breathtaking," Jackson said about watching the draft with family. "They were all watching it and were super supportive and, you know, I play for them so that was the best part of it. They've been with me through it all so it was super emotional for us all."
Jackson said that earlier on Tuesday morning, most of the teams that had been talking to him said they would take him on Wednesday.
"So I was expecting to go the next day," Jackson recalled. "But the Royals called me and they said they were picking me up and to watch it. Immediately, I started getting a bunch of messages, to the point where my phone wasn't working.
"My name came across the screen and it was surreal. A dream come true."
Jackson said a lot of his old Senior friends and teammates reached out to congratulate him once he was drafted.
"I'm real close with a lot of the Senior kids. I love Senior High School and the teachers and the community," Jackson said. "A lot of them have reached out and told me congrats and wished me luck. A lot of support coming from Senior."
"(Murdock) was the first coach to give me an opportunity to play at an advanced level. I have a lot of love for coach Murdock."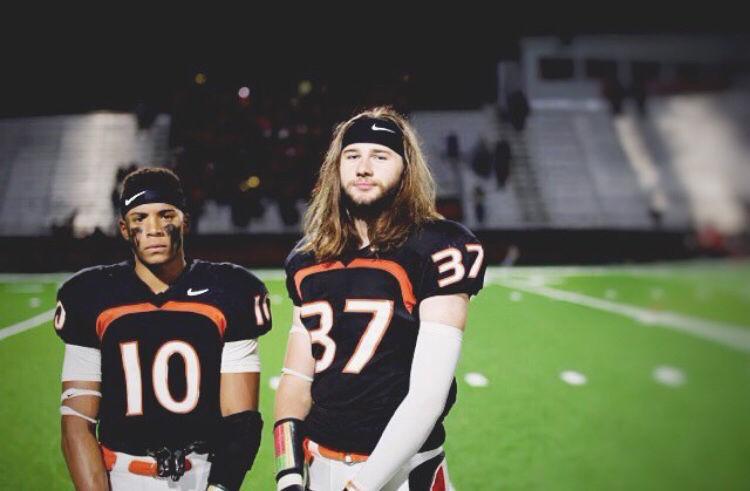 Jackson played one season of Legion baseball with the Class A Billings Blue Jays during his sophomore year. He played for the Billings Burners as a freshman.
Jackson knew during that football season with Senior that he would be leaving for Arizona, but he told his father, Cornelius, that he didn't want to really talk about it so he could focus on the season.
"After that, we started talking baseball again and he asked me if that's what I wanted to do," Jackson said. "I told him that it's my passion so I ran with it."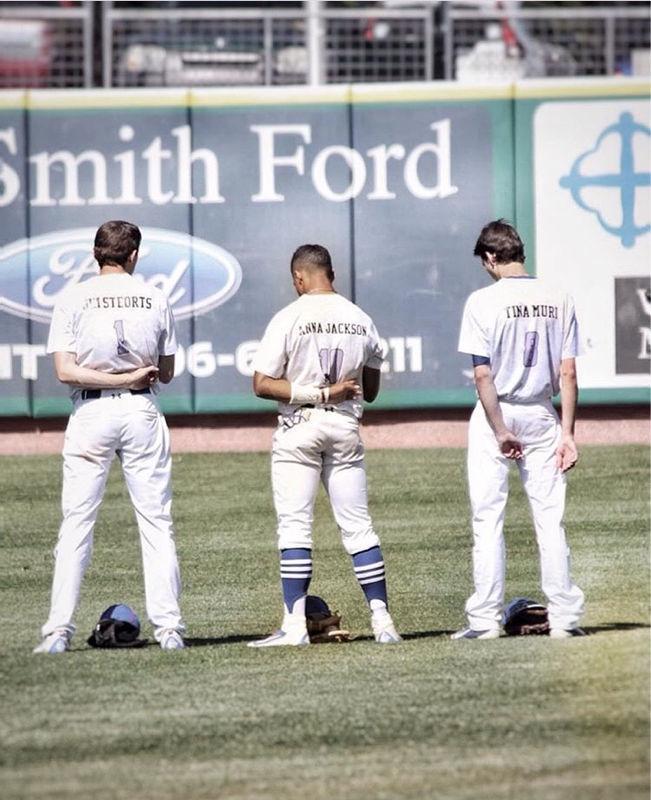 Jackson admitted the move was hard since he was moving from family and friends. He moved in with his uncle and began to adjust to his new life. Jackson said switching schools so much at a young age accustomed him to moving, including the jump from Illinois to Montana. Being older helped, and baseball was the goal, so that helped him focus. He knew the new friends and familiarity would come along the way.
"I hit the jackpot with the Queen Creek community," Jackson said. "Everybody was welcoming and they gave me an opportunity, so that's all I could ask for.
"It definitely made me grow as a person in a positive direction."
Congrats to our very own Kevon Jackson for being selected in the 2018 MLB draft in the 9th round by the @Royals. "We are extremely proud of [Kevon's] accomplishments. He has worked hard to earn this opportunity." -QC Head Coach Mikel Moreno pic.twitter.com/CYbDUqqqZr

— QCHSAthletics (@QCHS_Athletics) June 6, 2018
He played two seasons of high school baseball at Queen Creek High School, which is located about 45 minutes from Phoenix. He started both years as an outfielder. Jackson is listed at 5-foot-8 and 180 pounds. According to his MaxPreps page, as a senior Jackson played in 29 games with 116 plate appearances. He batted .364 with an on-base-percentage of .457. He had two home runs, five triples, five doubles and 14 RBIs. Due to his efforts, he earned first-team all-region in Arizona's 5A San Tan Region.
The stat that stands out about Jackson is his base stealing. He stole 24 bases for Queen Creek, part of which is thanks to his blazing speed. Jackson was a standout track athlete in Arizona, and ran a 10.63 100-meter dash at the AIA Division II Championships in May. According to Royals Farm Report, a website covering the Royals' minor league teams, Jackson's numbers "indicate that he is a speed player with a profile as a speed, on-base center fielder."
Jackson said he tried not to get too worked up over the idea of being drafted in the days leading up. He said he kept training and focused on working on his swing.
"If they took me, they took me. If not, I would focus on college ball," Jackson said. "So nothing really changed in that aspect. Same routine and I kept working. If it comes, it comes, and I'm prepared for it."
Most kids who pick up a bat or ball dream of maybe someday playing professionally. For Jackson, it was no different.
"That's always been my goal. My dad always told me to shoot big and he instilled a strong work ethic and told me it's not going to come easy," Jackson said. "There was going to be adversity so I was fine with it and I ran with it, so it's always been a goal of mine."
And Jackson could make his way back to Montana sooner than expected. Ironically, the Royals have a team in the Pioneer League, the Idaho Falls Chukars. If assigned there, Jackson could find himself playing in front of a home crowd when the Chukars visit Dehler Park to take on the Billings Mustangs Aug. 13-15.
"I remember going to the Mustangs' games when I was younger and looking up to those guys," Jackson said. "That would be pretty cool."
Be the first to know
Get local news delivered to your inbox!