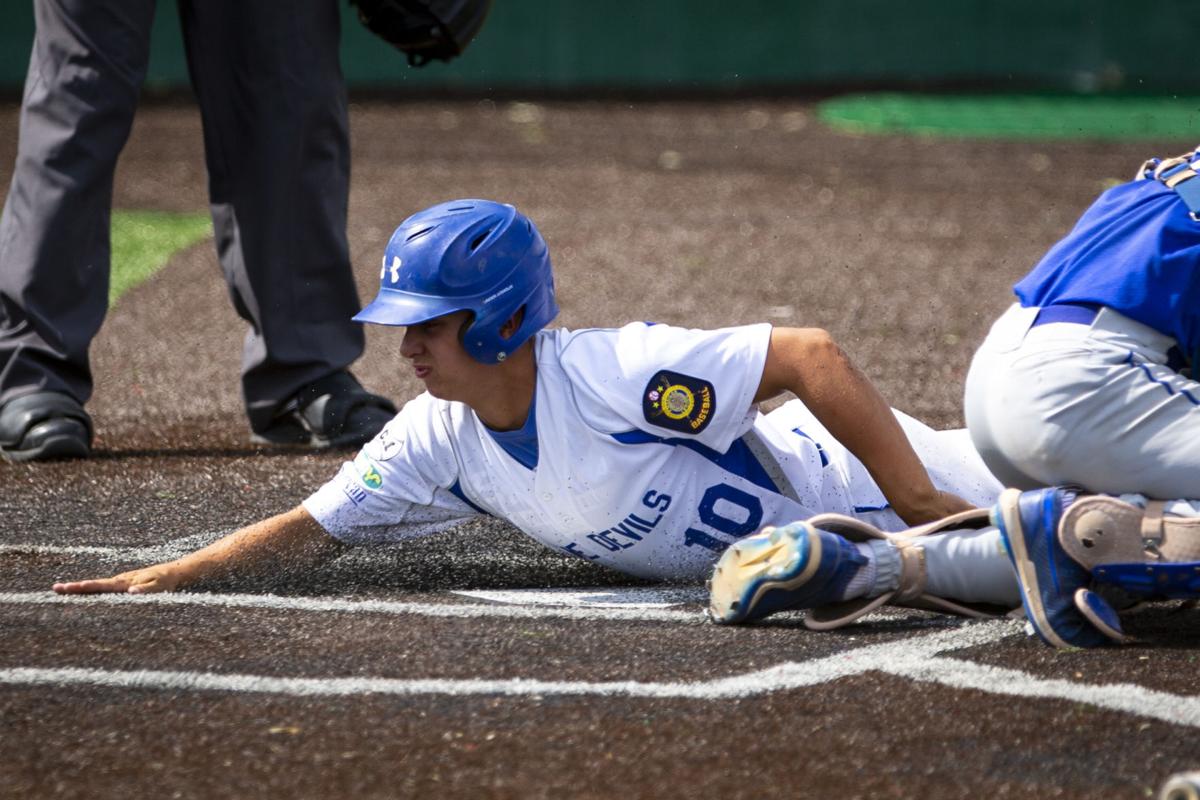 BILLINGS — Miles City, Glendive, the Billings Blue Jays and Froid all posted first-round wins at the American Legion baseball Eastern A District tournament on Thursday at Pirtz Field.
Miles City 6, Glasgow 1
Logan Muri pitched 6.1 innings, and allowed only two hits and one run (zero earned), while striking out five and walking three for the Mavericks.
Carson Hunter batted 2 for 3, including a double, with two RBIs for Miles City. Jess Bellows doubled, scored a run and had one RBI for the Mavs. Cam Muri singled twice and drove in one.
Tel Aune and Calvin Bengochea both singled for the Reds.
Glendive 6, Laurel 4
The Blue Devils, the top seed out of the Northern sub-district, scored four runs in the fourth inning en route to a victory over the Dodgers.
Rhett Hoffer pitched 5.1 innings and allowed five hits, four runs, struck out five and walked four for Glendive. Three of the runs against Hoffer were earned.
Richie Cortese was the starting pitcher for Laurel. He pitched five innings, and allowed four hits and six runs (two earned), while fanning four and walking four.
Parker Buckley had two singles and drove in two for the winners. Casey Rounseville crossed the plate twice for Glendive.
Cortese led the Dodgers offensively, batting 2 for 2, with a double and a triple, scoring once and plating two runners. Kayne Johnson had a two-base hit and one RBI for the Dodgers.
Blue Jays 19, Wolf Point 1 (5)
Lance Schaaf and Kruz Slevira both went 3 for 3 at the plate and six players drove in two runs over more as the Blue Jays won in five innings.
Carter Venable had three RBIs and Schaaf scored four runs and drove in two.
The Blue Jays had 14 hits, six of them for extra bases, including two doubles by Schaaf and a triple by Sy Waldron.
Froid 2, Billings Cardinals 1
Isaac Johnson threw a four-hitter and stranded the tying run at second base to help Froid topple the Cardinals.
Johnson shut out Billings for six innings before Max Murphy's two-out RBI double pulled the Cardinals within one in the top of the seventh. After a walk, Johnson got the next batter on a strikeout to end the game.
Walker Ator drew a bases-loaded walk in the bottom of the fourth to break a scoreless tie. Johnson gave Froid its second run with an RBI double in the fifth.
Be the first to know
Get local news delivered to your inbox!