BILLINGS — Shyla Best's brother, Cole Dooper, died two years ago, but she still sees signs of him throughout day-to-day life. She's reminded of him whenever she sees the No. 11: Dooper's jersey number during his successful American Legion baseball career with the Laurel Dodgers.
Best has looked at her phone at exactly 11:11 so often, the timing can't be coincidental, she believes. When she flew home from California recently, her gates at the Oakland and Salt Lake City airports were both No. 11. Earlier this month at the Dooper's Troopers baseball camp, named in Cole's honor, Best saw a business card in the Laurel parking lot. On the back of it was a sticker with the No. 11.
Dooper died in a car accident on Aug. 8, 2017. Around the holidays that year, Best had a dream where Dooper came through the front door, interrupted the family's white elephant party and told his loved ones, "I promised you I'd be home for Christmas." The next day, the Dooper family drew numbers for the actual white elephant party. They had written one too many numbers. The extra one: No. 11.
"He's everywhere," Best said.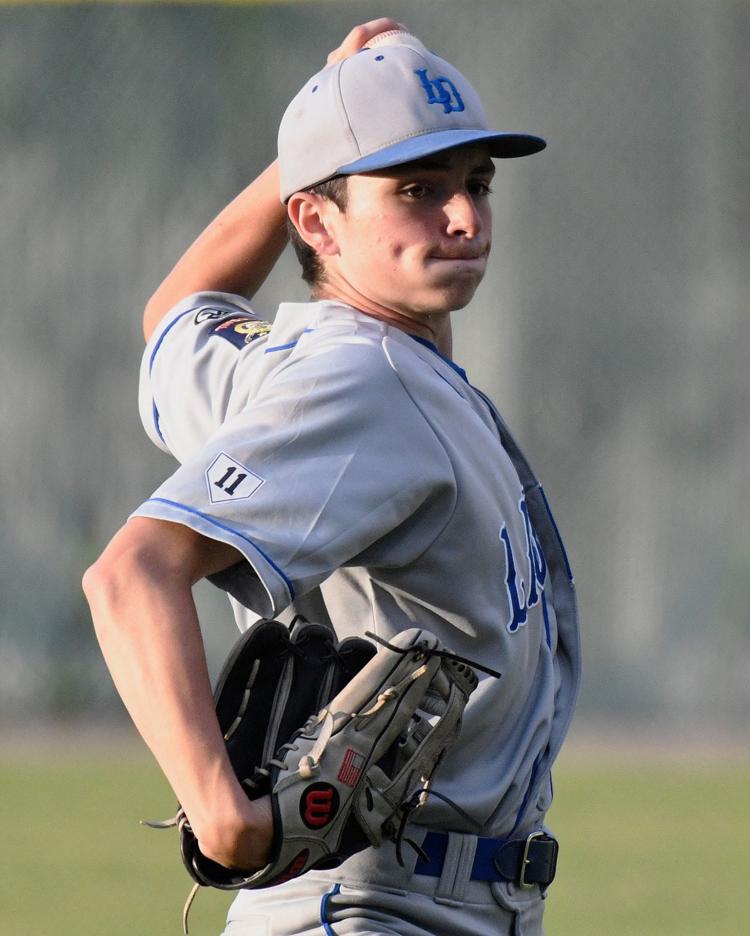 Dooper's memory has also been present at every Laurel baseball game, including this week's Goldsmith Gallery Tournament. Every Dodger uniform includes a patch on the right sleeve with the No. 11 — one of several ways Laurel has honored Dooper since his death.
Dodgers coach Doug Studiner called Dooper the most successful player the team has ever produced, and he has evidence to back his claim up.
Dooper pitched for the Dodgers at the turn of the decade and helped them win Class A state championships in 2009, 2010 and 2011. He played one season at Dawson Community College and returned to Laurel in 2013. The Dodgers won a state title that season, too, and Dooper was an assistant coach.
Years before Dooper was shutting down Legion lineups, he nearly quit baseball. Dooper was selected to Laurel's Little League all-star team, but he told Studiner, the Little League coach at the time, that he didn't want to play. "I'd rather be fishing," he told Studiner.
"I said, 'Cole, you have the rest of your life to do that kind of stuff,'" Studiner recalled. "'What you don't want to be is 25 years old one day, 30 years old, and look back on your life and regret that you gave up the game of baseball.'"
Dooper ultimately chose the diamond over the river, and his decorated baseball career began to blossom.
You have free articles remaining.
Among all of Dooper's positive baseball traits, his competitiveness stood out the most to Studiner and Matt Kimmet, Dooper's Legion coach.
"He was a free spirit, but he was the kind of kid that every coach loved," Studiner said. "He said, 'Give me the ball,' and you couldn't pry it out of his hand. He embraced the challenge you gave him. He wanted the ball, he wanted the ball hit to him, he wanted to be the guy up to bat, he wanted to be the guy on the mound. Those kind of guys don't come around too often."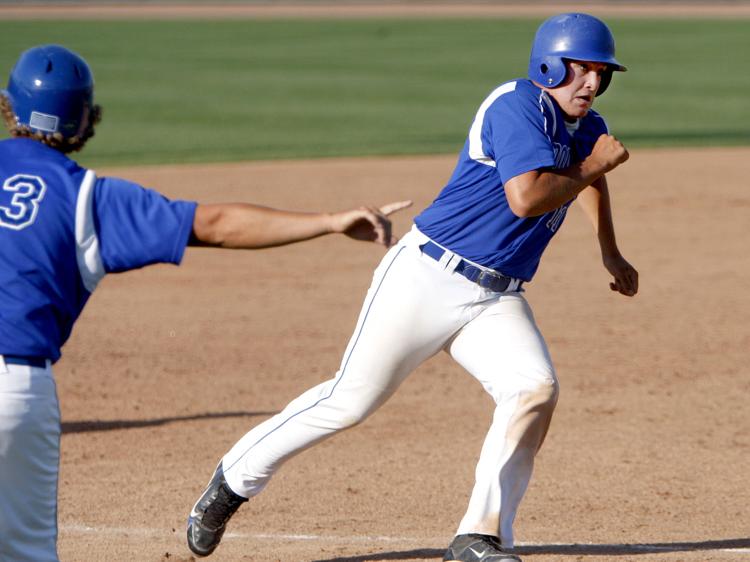 Dooper left for Laramie, Wyoming, after his title-winning season as a Laurel coach, and he returned to Montana a couple years later. He lived in Billings and worked with his father at Yellowstone National Park in the handful of years before he died.
Dooper celebrated his 25th birthday with four friends at the Lollapalooza music festival in Chicago. His friends flew out of Billings, while the "frugal" Dooper chose to drive to Denver and catch a cheaper flight to and from that airport, Best said.
On his way home, Dooper landed in Denver late on Aug. 7, 2017 and decided to drive through the night to Billings. At about 5 a.m., he was driving on Interstate 90 just east of Billings, and he fell asleep at the wheel, Best said. His car hit the median and rolled into the eastbound driving lane, where it was struck by multiple cars. Dooper, who wasn't wearing a seat belt, was ejected from his vehicle.
"We never in a million years thought that's how we would lose Cole," Best said. "He didn't get up that morning and think, 'What if I don't make it home?' You don't think that will happen. It can happen to anybody."
Best, her family and the Laurel baseball community are still grappling with the accident, but they've tried their best to use Dooper's life and death to help others.
The Dooper family has spoken out about drowsy driving and the importance of wearing seat belts at places including the Dooper's Troopers camp. The Dodgers retired Dooper's No. 11 in May 2018 and put a sign on the outfield fence with his name, number, years he won state titles at Laurel, his birth year and the year of his death.
As long as Studiner is coach, the Dodger uniforms will include the No. 11 patch.
"Sometimes in death, we're all sad in the moment, and then we just forget about it because it's hard for us to admit our own mortality," Studiner said. "I'm kind of the opposite. I think if we remember people who come before us and have died that it makes us live a better life and get the most out of life. That's what we're trying to do through Cole."