The MiLB season had been on hold nationwide due to the coronavirus pandemic.
The series drops Tuesday with former Billings Mustang Drew Stubbs.
The Pioneer League is in danger of losing its player development contracts with MLB after 2020.
The Pioneer League baseball season was scheduled to begin June 19.
Friday was to be opening day at Dehler Park. And although the game was postponed, there is optimism for the future of the club.
Michel Gelabert lives in Billings during the offseason. But with the MiLB season suspended due to coronavirus, the pitcher is back in the Magic City. 
The 2020 Pioneer League season was scheduled to open Friday June 19, but the chance of having a season is unlikely because of restrictions and…
The 2020 Pioneer League season was scheduled to open Friday June 19, but the chance of having a season is unlikely because of restrictions and…
It might be a quiet summer at Dehler Park. 
The teams in the Pioneer League seem to have reached the conclusion that there will be no baseball this summer. 
The Mustangs join Missoula and Great Falls among the Pioneer League teams that have publicly indicated a sense of uncertainty regarding the 20…
The team said it will host family movie nights, a kickball league, legion baseball, trivia nights and more this summer.
Five Billings Gazette sportswriters give their opinions on five (mostly) topical questions.
Find 'The Pioneer League Podcast' on your favorite podcast platform.
Three full-time front office staff will be let go effective at the end of the month.
The Billings Mustangs were established on Nov. 4, 1947 and played their first season in 1948. A Cincinnati Reds rookie affiliate for more than…
The 2020 Pioneer League baseball season is set to open June 19, but will it begin as scheduled?
Montana Sen. Steve Daines reached out to MLB commissioner Rob Manfred and MiLB president Pat O'Conner on Thursday.
"This baseball team is not going away," PaddleHeads executive vice president Matt Ellis on the subject of pro baseball in Missoula.
League president Jim McCurdy says teams "are proceeding with the thought that we are going to operate this season."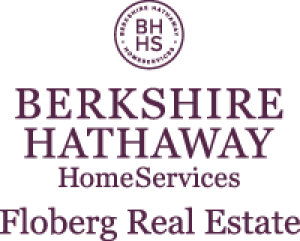 Susan B. Lovely - Berkshire Hathaway Home Services Floberg Real Estate
CHICAGO — Mike Nutter is surrounded by questions everywhere he goes these days. So the longtime president of the Fort Wayne TinCaps is plannin…
In a statement, Minor League Baseball said, "There have been no agreements on contraction or any other issues," contradicting multiple articles.
Sens. Steve Daines, Jon Tester say they're still committed to helping save professional baseball in Montana.
Only once have two Billings natives squared off against each other on the mound in a Major League Baseball game. The 1975 game represented car…
A collection of former and current players have formed an advocacy group asking that Major League Baseball roughly double salaries in the mino…
Will there be baseball? Despite the coronavirus scare, the Missoula Paddleheads are staying optimistic about their June 19 home opener.
The meetings were originally scheduled to be held in Missoula, Great Falls and Billings March 25-27.