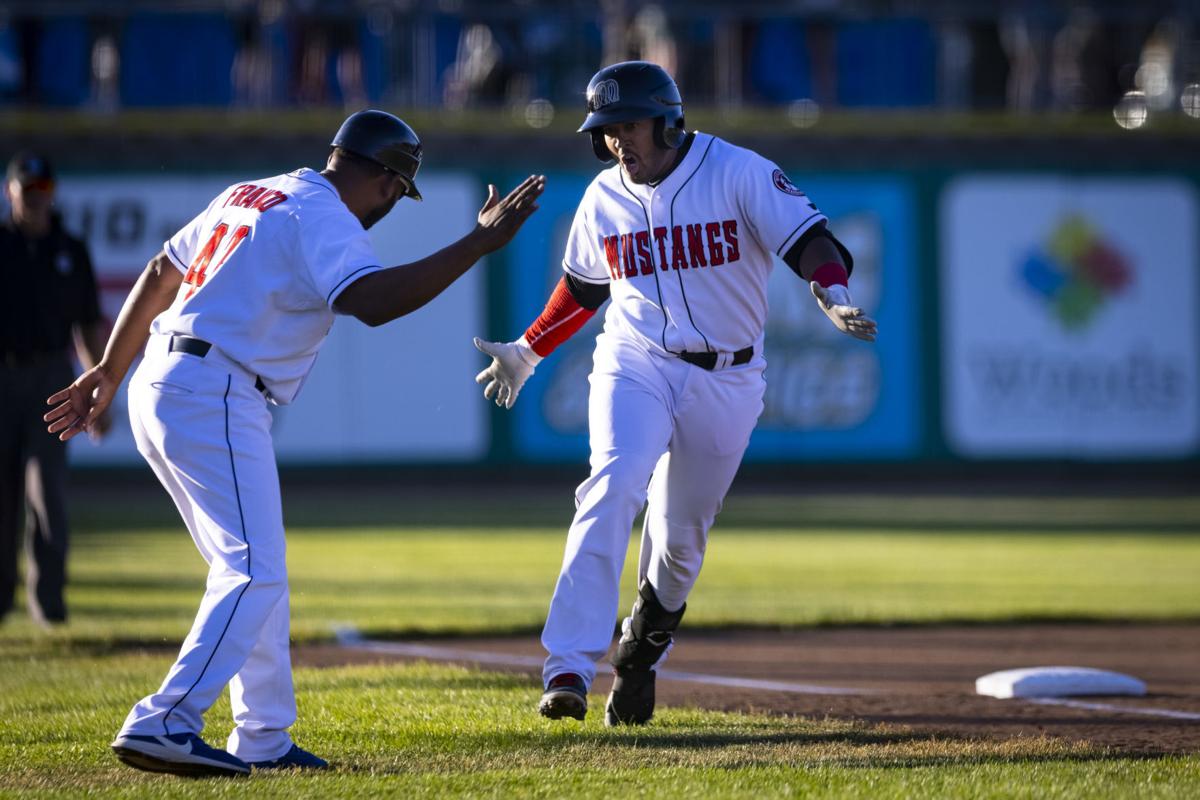 BILLINGS — Jerry Chavarria homered and drove in four runs and Taylor Bloye threw five solid innings as the Billings Mustangs opened a six-game homestand against Grand Junction with a 10-4 Pioneer League win Wednesday night at Dehler Park.
Jalen Garcia and Chris Salvey both had two hits and two RBIs, and Garcia and Chris Eusay hit triples for the Mustangs, who improved to 10-12.
Bloye (1-1) allowed five hits and one run over the course of his five innings to pick up the win. He struck out five and walked three before four more relievers closed the door. Dallas Bryan threw 1 1/3 scoreless innings to pick up the save in his Mustangs' debut.
Jake Anderson had three hits for the Rockies (8-14).
Grand Junction took a 1-0 lead in the second inning before the Mustangs pounced with three runs in the third, three more in the fourth and another run in the fifth to take a 7-1 lead.
The teams play again Thursday night, with first pitch set for 6:35.