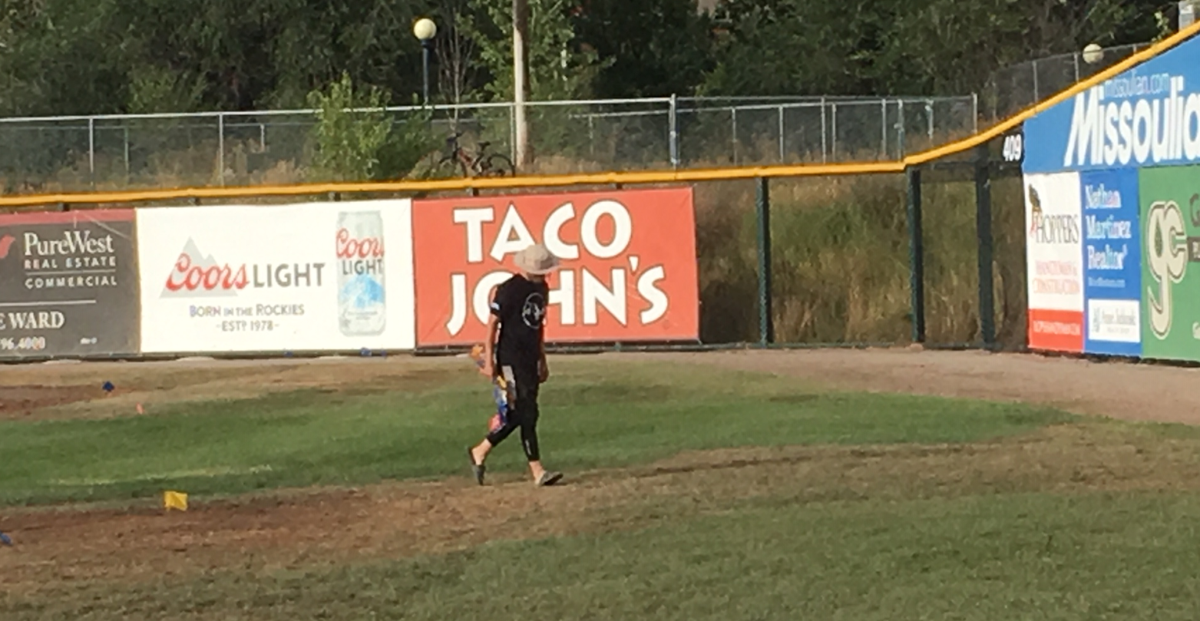 MISSOULA — It's been one big swing-and-miss weekend for the Missoula Osprey.
Because of poor field conditions, the O's had to postpone their scheduled home game against the Great Falls Voyagers for the second night in a row Saturday. Allegiance Field incurred major damage during the Mumford & Sons concert on soggy grounds last weekend and, after repairing right-center field by adding topsoil, the new dirt hasn't dried properly because of rain.
"Our staff was here at 8 this morning and they'll be here at 8 again (Sunday) morning, continuing to work on the trouble areas," Osprey vice president Matt Ellis said. "We've identified about five trouble areas where we're just having a hard time getting the surface to be firm enough to be able to run on without a hazard.
"There's an area where you can walk and your heel sinks three inches into the ground. It's not a playable surface."
Ellis declined to go into specifics about the financial setback for the O's, but did indicate "it's a substantial hit."
"It's two home games out of 38, so that's a pretty high percentage," he offered. "We're very frustrated these games haven't happened."
The Osprey will make up Friday's postponed game as part of a doubleheader Sunday starting at 5:05 p.m. The O's will play two seven-inning contests against the Voyagers, with a 30-minute break in between enabling the team to hold its popular Launch-a-Ball contest, which was postponed Saturday.
Saturday's contest will be made up in Great Falls later this coming week.
Ellis is confident Sunday's doubleheader will be played. What the Osprey need more than anything right now is sunshine to dry the damp soil.
"The rain (Saturday) morning didn't help us," Ellis said. "It's getting firm enough now to where we can put more equipment on it. We're going to aerate it so we can get more air into the ground to dry it out. We are near 100 percent confident we're going to play (Sunday) night."
Prior to last Sunday's Mumford & Sons concert, Allegiance Field was in excellent condition. Getting it back to that point won't happen overnight.
"We have to re-sod the entire right-center field area after the season is over," Ellis said. "We don't have enough time for the sod to set with the game schedule we have. It will take until next spring to get it back to the condition it was at. It needs some healing."
Bill Speltz is in his 13th year as Missoulian Sports Columnist. He also guides the sports dept., scheduling day-to-day coverage. Do you have a story idea? Email Bill at bill.speltz@missoulian.com.