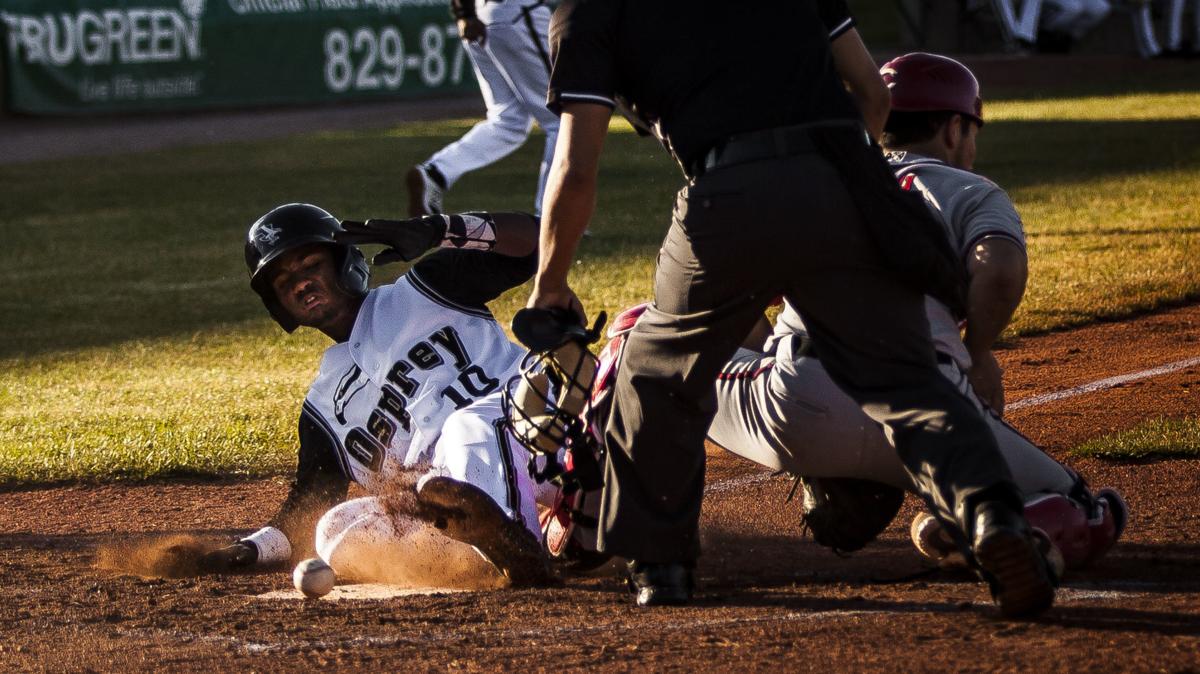 MISSOULA — It was only batting practice, but Liover Peguero was already digging in and darting side-to-side, enthusiastically fielding ground balls at shortstop Tuesday afternoon.
The 18-year-old Missoula Osprey spark plug is a fascinating blend of youthful exuberance and professional potential. He's already made a big splash in his first month of action, posting a batting average that's among the best in the Rookie Advanced Pioneer League (.378).
If you can't root for this guy, you probably don't like baseball. He attacks the game offensively and defensively like his idol, San Diego Padres shortstop Fernando Tatis.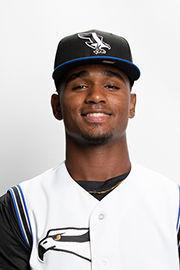 He also knows how to have fun with his teammates when the time is right. And he's not afraid to admit he has a little bit of kid left in him, watching Cartoon Network when available.
"Sometimes when I watch that. I don't know, it's really fun," he said of cartoons prior to Tuesday's 9-6 home win over the Billings Mustangs. "Naruto, it's old, but I like it."
Naruto is an animated Japanese series. It follows a young ninja named Naruto whose goal is to train and become a great Hokage.
Peguero's goal is to become a great major leaguer. Of all the prospects on the Osprey, he may have the best shot.
The Arizona Diamondbacks showed just how much they think of him when they signed the Dominican for close to a half million dollars at age 16.
He's been batting in the No. 5 spot with remarkable consistency, posting a hit in nine of his last 10 games.
"It's a natural thing," he said of swinging the bat. "When I hit I have belief in myself. I know what I have to do. I just try to help my teammates.
"I feel good about everything here, especially in my infield (progress). I feel I have a lot to learn with hitting and fielding. You have to be good in everything you do."
Peguero will tell you his favorite sport has always been baseball. His father played and he has a relative, outfielder Carlos Peguero, who had stints with the Mariners, Royals, Rangers and Red Sox before landing in a Mexican pro league.
Life in Missoula has been especially gratifying for Liover. Even though he's the youngest player on the Osprey, he's popular among his teammates. That's impressive considering some of them are 25 years old.
"That's a long way, I'm not going to lie," he said. "It's really hard. But when you just keep pushing and pushing, you show you can do everything.
"I'm used to being the youngest player. But I think this is one of the best teams and it feels amazing here."
The Osprey spotted Billings an early lead Tuesday after Cash Case ripped a one-out triple off O's starter Wilfry Cruz in the first inning. He later scored on an error by second baseman Axel Andueza.
The Mustangs landed runners on first and second with no outs in the second inning. Then Cruz buckled down, coaxing three straight pop-outs.
Missoula rallied in the bottom half. Spencer Brickhouse and Peguero started the inning with back-to-back singles. Omar Conoropo came on in relief of starter Nick Lodolo with one out and suffered some bad luck with two outs and runners on second and third.
Luvin Albuena hit a swinging bunt down the first base line that was ruled a base hit. First baseman Leonardo Seminati threw the ball behind Conoropo, who was covering first. Second baseman Quincy McAfee tracked the ball down and made a throwing error trying to peg Brickhouse at the plate, allowing Peguero to score the go-ahead run.
No. 9 hitter Kevin Lachance added an RBI single to give the hosts a 3-1 lead.
Missoula stretched its lead to 4-1 in the third. Tristen Carranza reached on a throwing error to lead off the inning. He scored on a Peguero RBI single.  
Billings loaded the bases in the fourth as rain began to fall. Ranser Amador drew a one-out walk from Cruz, scoring a run.
The Os' went to their bullpen and Liu Fuenmayor walked the first hitter he faced, then was victimized by an error that allowed the visitors to tie the game. Billings took the lead, 5-4, when the O's failed to execute a double play.
The O's stranded a runner at third in the sixth inning. The capitalized on their baserunners in the seventh.
Lachance doubled, Kevin Watson walked and Andueza reached on a botched fielder's choice attempt to load the bases. Billings went to its bullpen, but Manuel Cachutt couldn't prevent Tristen Carranza from lining  game-tying base hit to center field.
Spencer Brickhouse followed with a bases-loaded walk, plating the go-ahead run for the hosts. Andueza came home on a fielder's choice and Carranza sprinted to the plate on a wild pitch to give the O's an 8-5 lead.
Billings answered with a Seminati solo home run off Mailon Arroyo in the eighth inning. Lachance laced an RBI double in the bottom half to make the score 9-6.
Lachance led the Osprey at the plate, going 4 for 4 with two doubles and two RBIs. Peguero had three hits.
Fuenmayor earned the win, striking out five in 3 2/3 innings of relief work.
Missoula will host Billings in the rubber game of the three-game series Wednesday at 7:05 p.m.
"I think we're playing good baseball and we just need to keep it up," Lachance said.
NOTES: The Osprey will add two marquee players to their roster Wednesday. Right fielder Dominic Canzone is an 8th-round pick from Ohio State. He hit 16 home runs as a senior. Also joining the team will be 13th round pick Cam Coursey, a second baseman. He is a California native who played his college ball at Georgia Gwinnett. His father, Kiley, played professional baseball in the Milwaukee Brewers organization ... Carson Maxwell made the defensive play of the game for the Osprey. With one out and two on in the ninth, he bare-handed a slow roller and threw out a runner at first.