TORONTO (AP) — A top Canadian government health official says the Blue Jays might want to consider hosting an extended stretch of home games i…
WASHINGTON (AP) — For all of the opt-outs and rule-change oddities, the spring training interruption and social distancing, Washington Nationa…
SAN FRANCISCO (AP) — The San Francisco Giants are beginning a new era under manager Gabe Kapler with many of the familiar faces who were part …
CINCINNATI (AP) — Through player strikes and a lockout, the Cincinnati Reds have experienced notable moments with interrupted seasons. They th…
PITTSBURGH (AP) — New Pittsburgh Pirates general manager Ben Cherington and manager Derek Shelton have used a lot of words to describe the sit…
CLEVELAND (AP) — This could have been Cleveland's year. Maybe it can be anyway.
NEW YORK (AP) — Pete Alonso at the plate. Jacob deGrom on the mound. And a healthy Yoenis Céspedes conveniently slotted as the designated hitter.
BOSTON (AP) — Chris Sale is recovering from elbow surgery. David Price was traded. Rick Porcello left as a free agent. Eduardo Rodríguez teste…
NEW YORK (AP) — Nothing changes the New York Yankees' quest, not the novel coronavirus, not the shortest schedule in their century-plus history.
Things have been remarkably ordinary as the St. Louis Cardinals conduct spring training 2.0.
BALTIMORE (AP) — The Baltimore Orioles will attempt to navigate an abbreviated baseball season without their most productive player, a severe …
MILWAUKEE (AP) — The Milwaukee Brewers want to celebrate their golden anniversary by accomplishing something they have never done before.
PHILADELPHIA (AP) — The Philadelphia Phillies are counting on a man quite familiar with postseason success to lead them back to October baseball.
CHICAGO (AP) — The Chicago White Sox arrived at spring training with plans to make a jump in the AL Central and their sights set on a playoff spot.
MIAMI (AP) — When summer camp began for the Miami Marlins, right-hander Sandy Alcantara was so excited he greeted members of the media with a …
ANAHEIM, Calif. (AP) — With his first child due to arrive shortly, Mike Trout thought hard about skipping this shortened major league season.
KANSAS CITY, Mo. (AP) — Royals manager Mike Matheny had just watched Salvador Perez and backup Cam Gallagher test positive for COVID-19, sendi…
DETROIT (AP) — On their way to 114 defeats last year, the Detroit Tigers actually won seven of their first 10 games, and they were still 12-10…
ARLINGTON, Texas (AP) — The Texas Rangers have All-Star slugger Joey Gallo back and a bolstered starting rotation for their new home stadium.
LOS ANGELES (AP) — The Los Angeles Dodgers have been nothing if not consistent in recent years. Seven straight seasons of 90-plus wins to go w…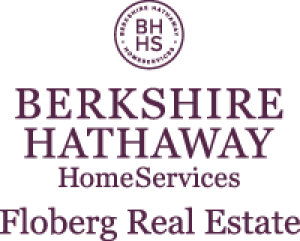 Susan B. Lovely - Berkshire Hathaway Home Services Floberg Real Estate
HOUSTON (AP) — The Houston Astros spent the offseason reeling from a sign-stealing scandal that cost manager AJ Hinch and general manager Jeff…
SAN DIEGO (AP) — Fernando Tatis Jr. has become one of the faces of the San Diego Padres, with or without a facemask.
CHICAGO (AP) — David Ross was already stepping into some big shoes when he agreed to replace Joe Maddon as manager of the Chicago Cubs.
ATLANTA (AP) — Ronald Acuña Jr. isn't letting the coronavirus pandemic silence his love of baseball.
ST. PETERSBURG, Fla. (AP) — The Tampa Bay Rays like their chances of returning to the playoffs and reject the notion that winning the World Se…
Well-traveled Milwaukee Brewers first baseman-outfielder Logan Morrison figures it will be easy for him to adjust to games without spectators …